How to Follow Democrats' Voting Results in South Carolina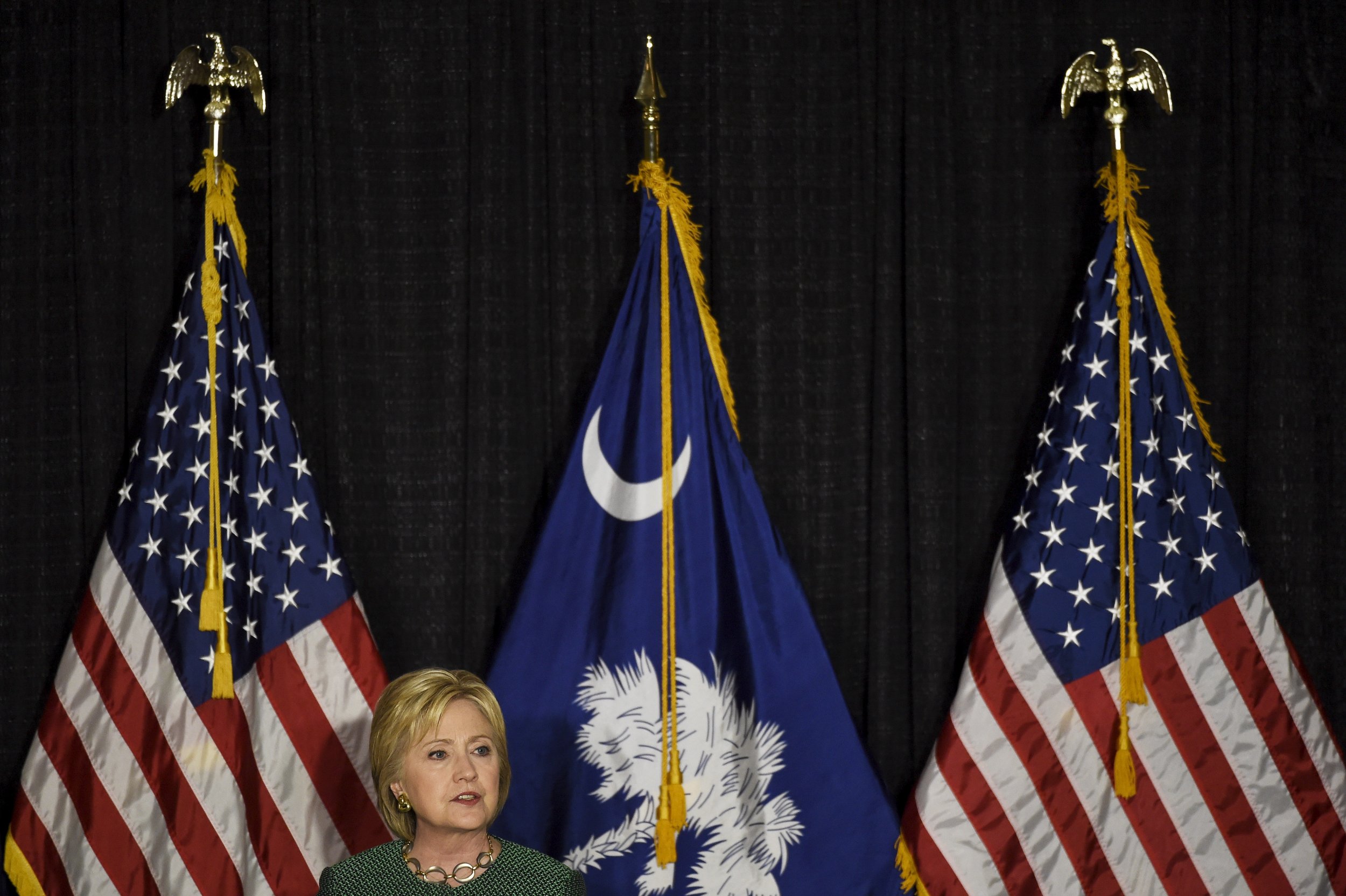 Residents of South Carolina will kick off the Democrats' presidential primary season in the South with crucial voting on Saturday.
They will show up at the polls to suggest whether they want former Secretary of State Hillary Clinton or Vermont Senator Bernie Sanders to succeed Barack Obama as the 45th president of the United States.
The Republicans held their primary in South Carolina a week ago, when front-runner Donald Trump emerged as the winner.
What Time Will Voters Show Up?
South Carolina holds an open primary, which means any registered voter can cast a ballot in either of the party's elections. But residents who voted in the Republican primary on February 20 aren't allowed to cast another ballot in the Democratic race.
Polls will be open at 7 a.m. ET and will close at 7 p.m. Anyone who is in line at 7 p.m. will be allowed to vote, according to the South Carolina Democratic Party.
Are Results Posted?
Results will be available Saturday at SCVotes.org.
What's Going on With the Candidates?
Clinton scored close wins in both the Iowa and Nevada caucuses earlier this month. Polls show Clinton with a wide lead over Sanders in South Carolina. But other polls indicate the race is much closer at the national level. At a live town hall Tuesday, Clinton admitted: "I'm taking no vote, no place for granted."
The former secretary of state is expected to get a boost from African-Americans, who make up a large portion of voters in the state. Clinton has landed endorsements from the Congressional Black Caucus PAC and black victims of police deaths, including the mothers of the late Trayvon Martin and Jordan Davis.
Sanders crushed Clinton in the February 9 New Hampshire primary, and he has said he isn't writing off South Carolina. But if he is to win primaries outside of overwhelmingly white states like New Hampshire, he needs a larger share of the minority vote. Earlier this month, he scored the endorsement of Erica Garner, the daughter of Eric Garner who died in 2014 after being placed in an apparent choke hold by a New York City Police Department officer.
What Happens Next?
Saturday is the last voting day before residents in a clump of states, including Arkansas, Massachusetts, Texas and Virginia, cast their ballots in Super Tuesday next week. Five days later, Clinton and Sanders will face off in a debate in Flint, Michigan.