How to Follow Voting Results in Indiana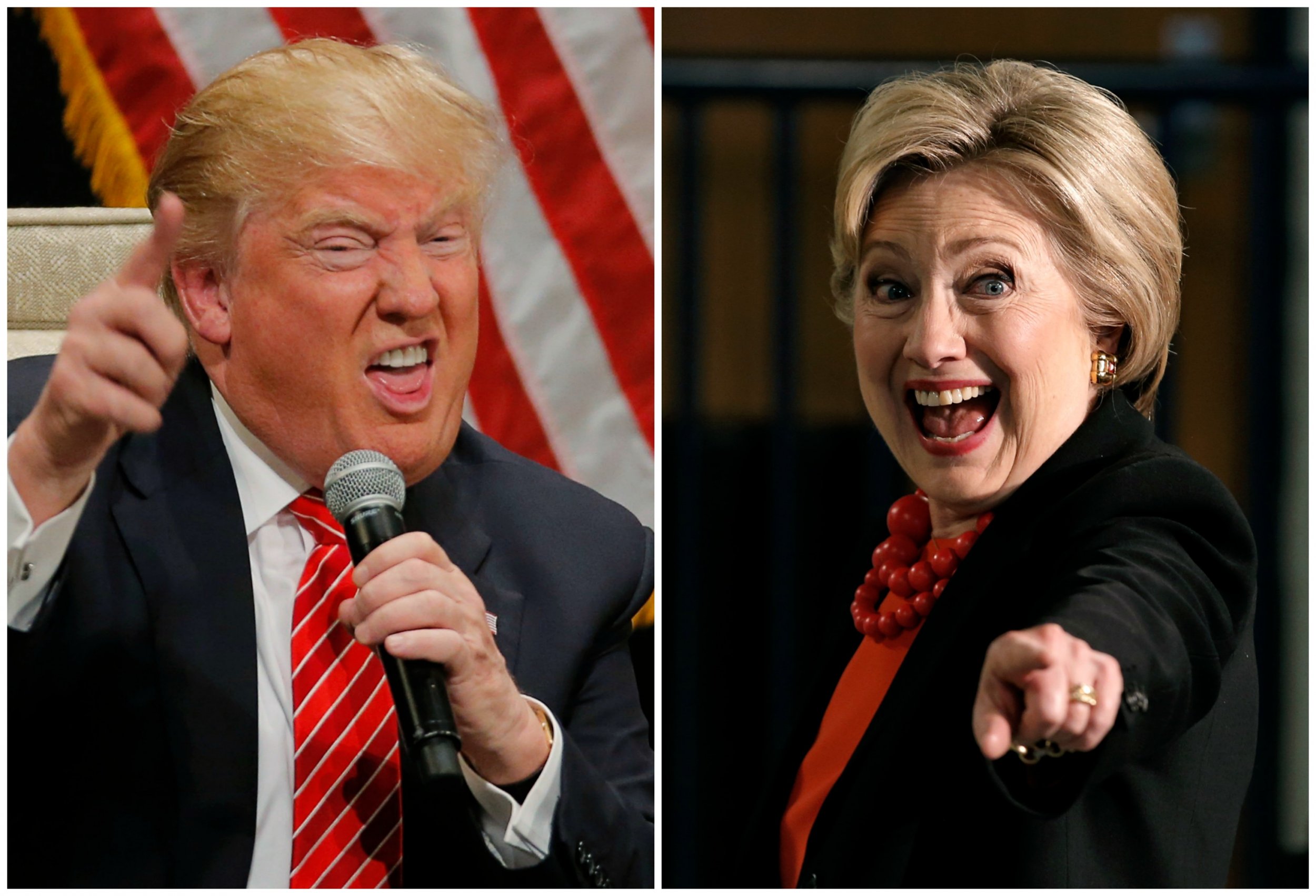 After months of debates and voting, presidential front-runners Donald Trump and Hillary Clinton are hoping for wins in the Indiana primary Tuesday to brush off their opponents, and then pivot their focus to each other ahead of the November general election.
Trump more-or-less knocked out Republican rivals Ted Cruz and John Kasich when he swept the six most recent primaries in the Northeast last week. His victories pushed him closer to achieving the 1,237 delegates needed to clinch the GOP nomination, and now, with nearly 1,000 delegates, the New York billionaire is less than 250 short of becoming the party's nominee. Some polls show Trump with a double-digit lead over his opponents in Indiana. Last week, he declared himself the "presumptive nominee."
"If we win Indiana, it's over with, folks," Trump said Monday, ahead of Tuesday's contest, which is a stand-alone primary. In the Republican primary, the 57 delegates up for grabs are allocated based on results from the statewide and congressional district vote.
Recent primary results have diminished Cruz's chances of appearing on the ballot this fall. But Cruz, Trump's main rival, hasn't given up hope just yet. During a recent rally in the Hoosier State, the Texas senator said "the entire country is depending on the state of Indiana."
After his losses in the Northeast last week, Cruz looked favorably on Indiana and the other states with upcoming primaries. Last week, he nominated former rival Carly Fiorina as his running mate—a decision Trump dismissed as a desperate measure. But the candidate's conservative and religious views will likely propel him to gain more support in Indiana than from voters in the Northeast.
In Indiana's Democratic race, there are 83 pledged delegates available to Clinton and Bernie Sanders. In sharp contrast with the Republican race, the Democrats' contest is tight, with Clinton holding a single-digit lead over Sanders in the state. Since April 19, she has won five of six primaries, with Sanders taking one victory in Rhode Island. Following his losses, the senator last week started cutting hundreds of his field staffers. The campaign defended the layoffs by saying it's unnecessary to have representation in states that already held their 2016 nominating events. Sanders continues to promise his supporters that he won't drop out of the race until residents in every state have cast their ballots.
Polls in Indiana opened Tuesday morning at 6 a.m. local time, and will close at 6 p.m. A handful of voting centers will close an hour later at 7, as the state is split between time zones. After the polls close, voters will be able to follow real-time results on the secretary of state's website.
The next notable primaries following Indiana are for both parties in West Virginia and for Republicans in Nebraska, on May 10.
How to Follow Voting Results in Indiana | U.S.