How to Follow Voting Results in Washington State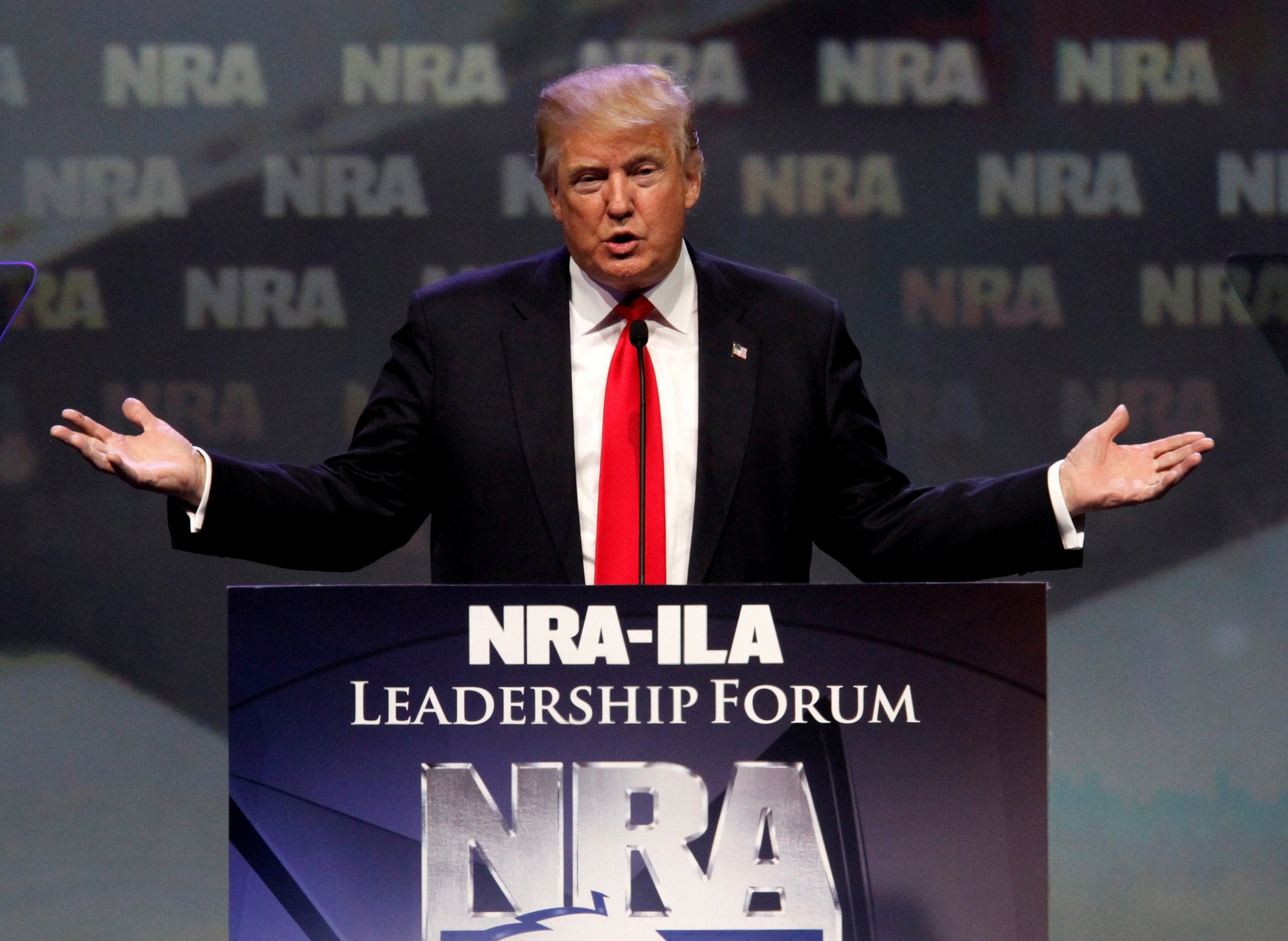 With the rocky GOP race still unsettled, Republican voters in Washington State are casting their ballots Tuesday in the last presidential primary of May.
As the party's presumptive nominee, Donald Trump is technically running uncontested. But three of his ex-rivals—Ted Cruz, John Kasich and Ben Carson—also are included on the ballot, as they suspended their campaigns after the voting documents were printed.
Washington's ballots include the names of Republican and Democratic candidates, but the state Democratic Party will ignore the results. The party previously opted for a caucus, which Bernie Sanders overwhelmingly won on March 26. Prior to Tuesday, residents had to declare whether they affiliated with Republicans or Democrats; the votes of independents don't count in the state's primary.
There are still several signs the Republican Party isn't united behind Trump, and over the weekend, thousands of Washington Republicans at their convention awarded 40 out of 41 elected delegate slots to Cruz supporters. Prior to GOP voting contests in Nebraska and West Virginia earlier this month, the Texas senator hinted at not ruling out a jump back into the White House race if he sees a fresh path to victory for his campaign. But the Washington delegates won't know which candidate they're representing until the ballots are counted Tuesday because, according to party rules, each representative is bound to the results for the first round of voting at the Republican National Convention.
With less than a month remaining until the end of the presidential primary season, Trump is likely to secure the GOP nomination ahead of July's RNC in Cleveland. He is fewer than 80 delegates short of winning the 1,237 needed, and he is expected to claim the majority of delegates in Washington. But he won't definitively secure the spot in Tuesday's contest, since there are just 44 delegates available.
Similar to its neighboring state of Oregon, Washington operates its elections through a mail-in system. Residents received their ballots before Tuesday, and must postmark or deposit the documents in a dropbox by 8 p.m. Pacific time, 11 p.m. Eastern. On Tuesday night, voters will be able to start following results on the secretary of state's website, which will be updated daily as additional ballots arrive by mail.
Instead of campaigning in Washington Tuesday, Trump looked ahead to New Mexico, which will vote June 7, by planning a rally for voters there.
As Trump's primary campaign comes to a close, many prominent Republicans, including 2012 presidential nominee Mitt Romney and House Speaker Paul Ryan, say they aren't ready to throw their support behind the New York billionaire. But others are urging unity in the party to defeat Hillary Clinton, the likely Democratic nominee.
Clinton, meanwhile, still is trying to shake off Sanders so she can pivot her attention fully to facing Trump in the general election. Just this week, the former secretary of state declined to debate Sanders in California before the state's June 7 primary. Sanders last week agreed to participate in the forum after Fox News invited both contenders. Instead, Clinton's aides said she wants to focus on meeting directly with voters, as she makes preparations in her attempt to defeat Trump in their hypothetical matchup later this year. The two likely nominees have increased their verbal jabs at one another, primarily drudging up details about their past. Trump has ramped up his rhetoric against former President Bill Clinton's infidelity and Hillary Clinton's ongoing email scandal, while she criticizes her likely GOP opponent for his four business bankruptcies in the past three decades.
Similar to Trump, Clinton is fewer than 80 delegates away from becoming the Democratic nominee, while Sanders is a few hundred short of reaching the 2,383 needed to be his party's 2016 candidate. Sanders also trails Clinton in the popular vote. She likely will clinch the nomination in the slew of upcoming Democratic contests over the next couple of weeks in California, Montana, New Jersey, New Mexico, North Dakota, South Dakota and Washington, D.C. Puerto Rico and the U.S. Virgin Islands also will hold their Democratic caucuses in early June.
Some Democrats have accused Sanders of damaging the party's unity by deciding to remain in the race until residents in each state has voted. The lingering question for Democrats is whether Sanders's loyal supporters will stand behind Clinton if he ends his presidential campaign soon. But following Sanders's lead, they aren't backing down. On Friday, they filed a federal lawsuit against California to extend the voter registration deadline to the state's primary day on June 7, saying they want more time to understand the rules of the contest, which they allege is causing confusion among the electorate.
The Vermont senator has used the results of recent polling—which show a tight hypothetical race between Trump and Clinton, with the former secretary of state leading only by 3 points—to argue he is the superior Democratic candidate who could beat the real estate tycoon in November's election. In a speculative matchup with Trump, Sanders was ahead of the former reality TV star by about 11 points, according to RealClearPolitics.
Both Democratic presidential hopefuls, who have increased their appearances in California ahead of the state's crucial upcoming primary, scheduled events in the state Tuesday.