How Freezing Temps May Affect Some Shipped At-Home COVID Tests
As many Americans prepare to receive free at-home rapid COVID tests made available for order through the federal government earlier this week, winter storms that continue chilling states across the country have raised questions about how environmental elements may impact the tests' usability and accuracy.
Experts have said temporary exposures to temperatures outside a given test's storage range should be fine. However, test manufacturers have urged consumers to wait for tests to reach room temperature before trying to use them.
Most manufacturers that have received emergency use authorization through the U.S. Food and Drug Administration (FDA) for their testing kits provide wide temperature ranges for storing the tests in the instructions provided to consumers.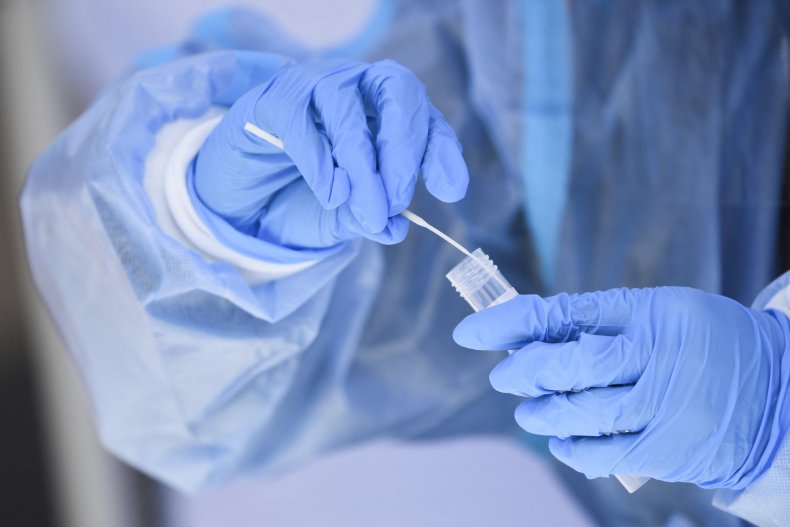 The COVID-19 Antigen Rapid Test by iHealth, for example, instructs consumers to store the tests at temperatures between 36 and 86 degrees Fahrenheit. iHealth warns on its website that extended time spent in temperatures outside this range may impact a test's accuracy.
"If you have ordered home delivery of the test kit and expect temperatures in your area to be outside of this range at time of delivery, it is recommended that you arrange for someone to be home at or near time of delivery to receive the test kit," iHealth's website says.
Quidel's instructions for its QuickVue at-home rapid test recommend a narrower storage temperature range of 59 to 86 degrees Fahrenheit but says it "has performed studies that demonstrate the product performs as expected under different temperature conditions (i.e., heated and frozen conditions) encountered during shipping."
The at-home tests by CareStart and Ellume also instruct consumers to ensure their tests reach room temperature before they are put to use.
A spokesperson for Abbott, the manufacturer of the BinaxNOW antigen test, told the Washington, D.C.-based news station WUSA that their tests should be kept between 35.6 and 86 degrees Fahrenheit. However, "if the test is stored outside the temperature range for a relatively short period of time—for a couple of hours up to a day or two—it will be fine to use," the spokesperson said, adding that the test should be permitted to return to room temperature before use.
When faced with questions about cold shipping temperatures earlier this week, state officials in Vermont similarly said residents should not be concerned about receiving tests that have traveled through chilly temperatures unless they have been kept at sub-zero temperatures for a significant amount of time, Burlington-based news station WCAX-TV reported.
Newsweek reached out to the FDA for comment.