How Gatorade Nailed Jeter's 'My Way' Ad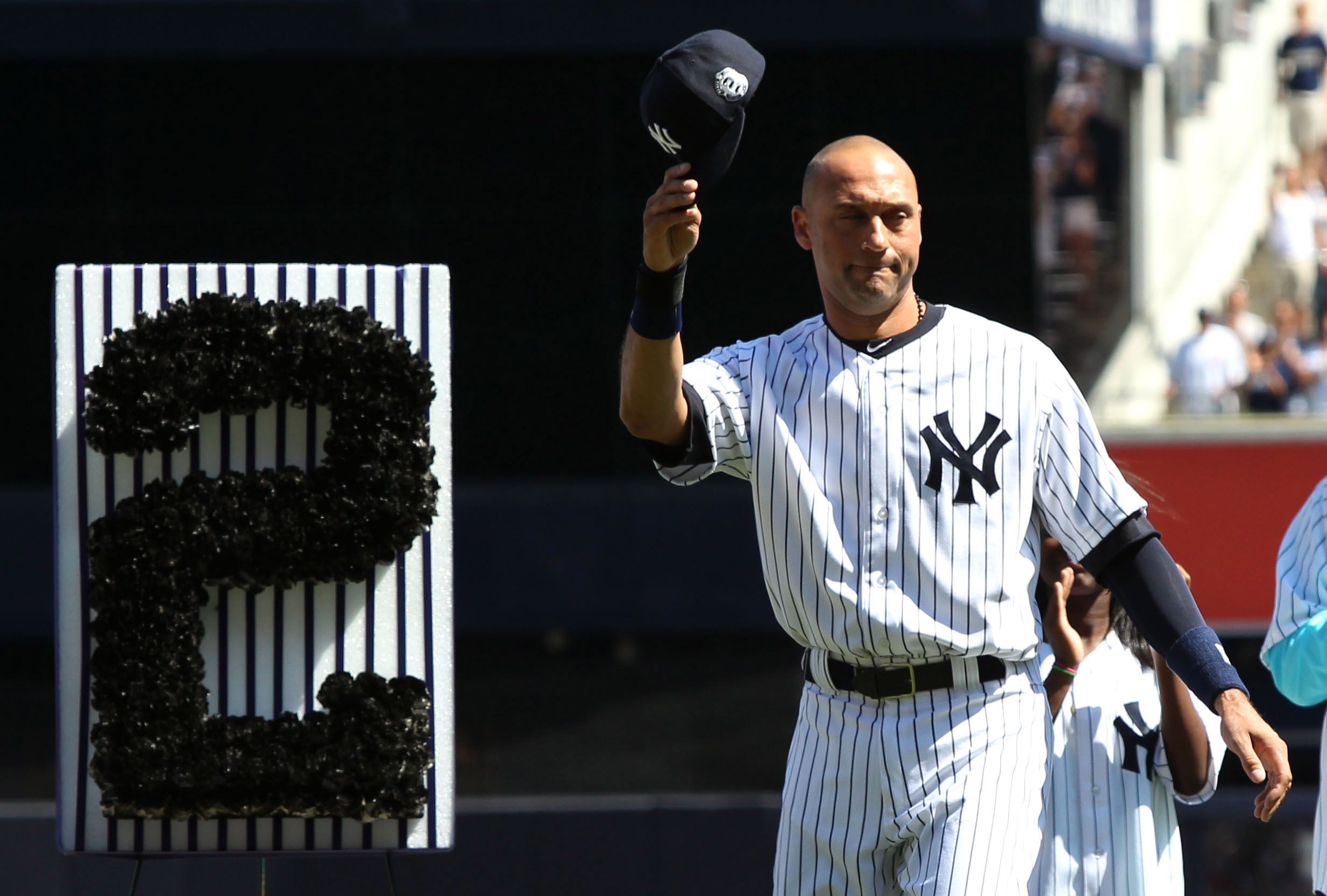 An iconic 90-second Derek Jeter Gatorade ad, "Made in New York," shot in black-and-white last July and accompanied by Frank Sinatra's "My Way," first appeared on the web on Thursday. On Saturday it makes its television debut on both FOX and the YES Network in the midst of the New York Yankees' final homestand of the season. Molly Carter, the senior director of consumer engagement at Gatorade, provided some backstage scoop on working with "the Captain."
-- The commercial was shot on Wednesday, July 23rd, in 97-degree heat. Jeter had a 9 a.m. call time and of course on the eve of the shoot the Yankees wound up playing their longest home game of the season, a 14-inning affair that ended four minutes before midnight. "I was worried about how fresh Derek was going to be the next morning," says Carter, "but he just gets it. When Derek shows up to work, he shows up to work."
– Gatorade initially pitched the idea of an ad to Jeter in Tampa last March, after he announced that he would retire following the 2014 season. At the meeting Carter asked Jeter if there was a song that he would want for the ad "and without a one-second pause," she says, "he said, 'My Way.' It's a classy New York song and he's a classy New York guy."
– Everyone in the ad was hired by Gatorade, but almost everyone was kept in the dark regarding the subject matter of the ad and its main character. None of the lines were scripted.
– The commercial was shot in reverse, chronologically. The Yankees gave Gatorade one hour, from 11 a.m. to noon, for all shots done inside Yankee Stadium. The two pinstriped teammates were actually the assistant director of the shoot and the lead creative from the ad agency, TBWA/Chiat/Day. The latter man, Renato Fernandez, shaved his facial hair and got a haircut the morning of the shot to conform to the Yankees' facial hair policy, but his face never appears on camera.
– Miraculously, it would seem, no photos or information about the shoot ever leaked onto social media. The production team, five people including Carter, the aforementioned "Yankees," a cameraman and director Henry Rubin, roped off a four-block area of River Avenue. The people in the ad signed waivers, but there was a brief period in which Jeter encountered a few men not involved with the ad and spoke to them. If any of them took a selfie with No. 2, it never went viral.
--The entire shoot, which Carter says was filmed "in a thousand-degree heat," was completed by 2 p.m. Jeter returned home to his apartment in Manhattan after the shoot, then came back to Yankee Stadium for that night's game against the Rangers. That contest, by the way, was called after five innings following a rain delay.