How George Clooney's Investigative Unit Exposed South Sudan Leaders' Dirty Money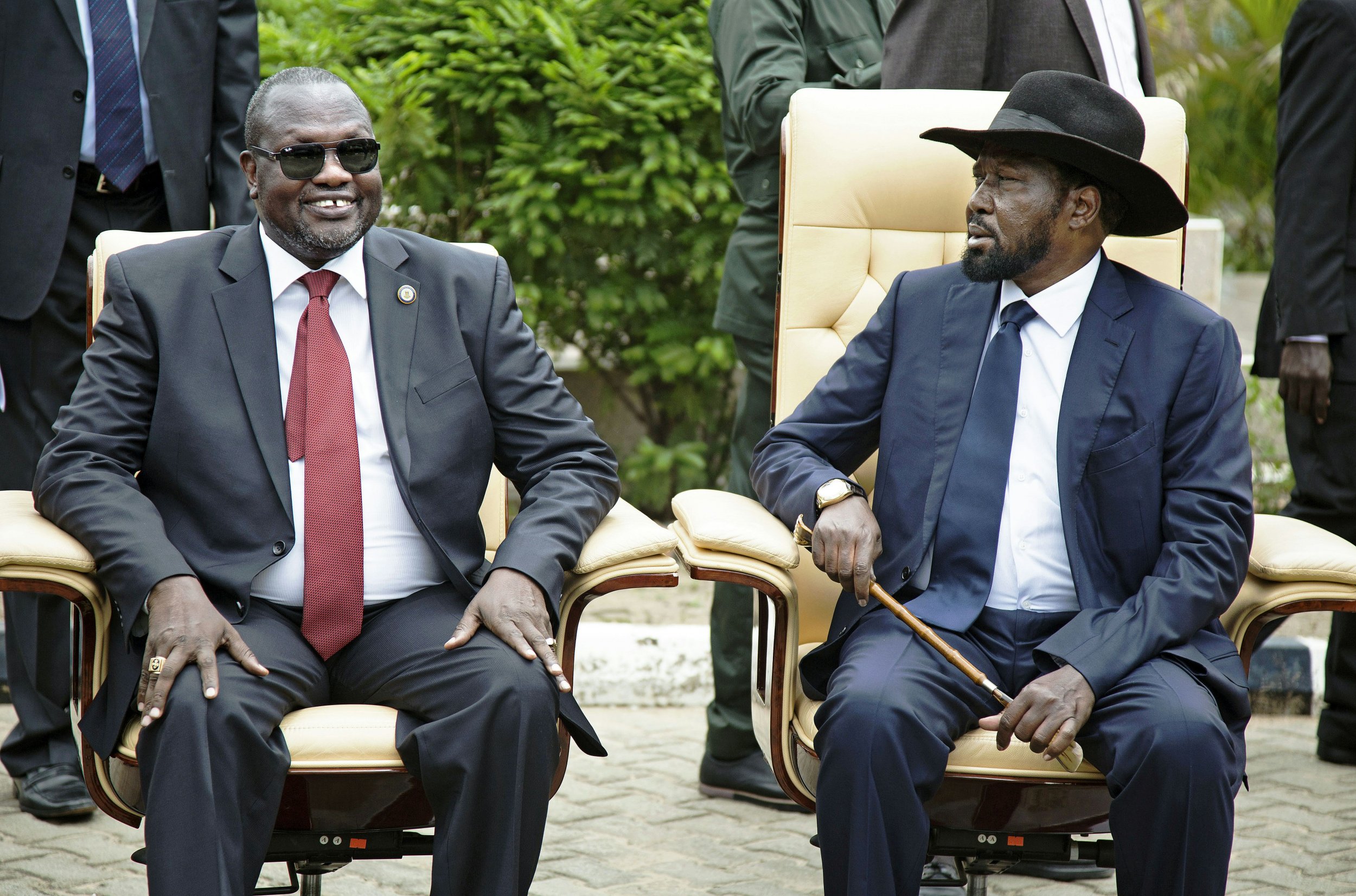 South Sudan's political and military leaders have accrued vast fortunes and personal wealth during the country's two-and-a-half-year civil war, according to a report by an investigative unit co-founded by Hollywood actor George Clooney.
A report published on Monday by The Sentry, found that high-level officials involved on both sides of the conflict had profited from the ongoing crisis that has left parts of the country on the edge of famine. According to the report, family members of South Sudanese President Salva Kiir have also been involved in prohibited business deals, while foreign companies have made large payments into bank accounts belonging to high-ranking generals in the country's military.
The Sentry is a partnership between Clooney's Not On Our Watch foundation, the Enough Project, which seeks justice against those who commit genocides, and non-profit organization C4ADS, which focuses on data-driven analysis of global conflict.
South Sudan achieved independence in 2011 in a referendum that followed a bitter, decades-long war between rival factions in the north and south of Sudan. But after less than three years as a sovereign nation, the country was plunged into civil war when Kiir accused his then-vice president Riek Machar of plotting a coup in December 2013. Fighting between soldiers loyal to the rival leaders escalated into an ethnically influenced conflict that has killed tens of thousands and displaced more than 2 million people.
The warring factions signed a peace agreement in August 2015, aimed at creating a transitional government of national unity. In April, Machar returned to the capital Juba and was re-appointed as Kiir's First Vice-President. Fresh fighting broke out in Juba in July, however, prompting Machar to flee the capital. The rebel leader has since been replaced as vice-president, in a move that his camp said was illegal, and has failed to return to Juba. An additional 4,000 U.N. peacekeepers have been authorized to enter South Sudan in order to restore calm following the recent violence.
Examples the report cites of the unexplained wealth accrued by officials include General Paul Malong Awan, the chief of staff in the South Sudanese army, who has accumulated two luxurious villas in Uganda as well as a $2 million mansion in a gated community in Kenya's capital Nairobi, despite being on a government salary of around $45,000 per year. Members of both Kiir and Machar's families were also found to reside in expensive properties outside South Sudan.
The report also found documentation indicating that President Kiir's 12-year-old son had been named as a 25 percent stake holder in a holding company established in February. This is despite South Sudanese law prohibiting constitutional office holders from engaging in business activities outside government while still in office.
The wealth accumulation by top South Sudanese officials has come at a time when the country's economy has nosedived, largely due to the political crisis and conflict. The International Monetary Fund predicted in June that the country's budget deficit for 2016-17 could constitute $1.1 billion, or 25 percent of national GDP. Inflation has reached 660 percent and a recent confidential report by the U.N. claimed that the government was spending money on arms rather than funding social services in the country.