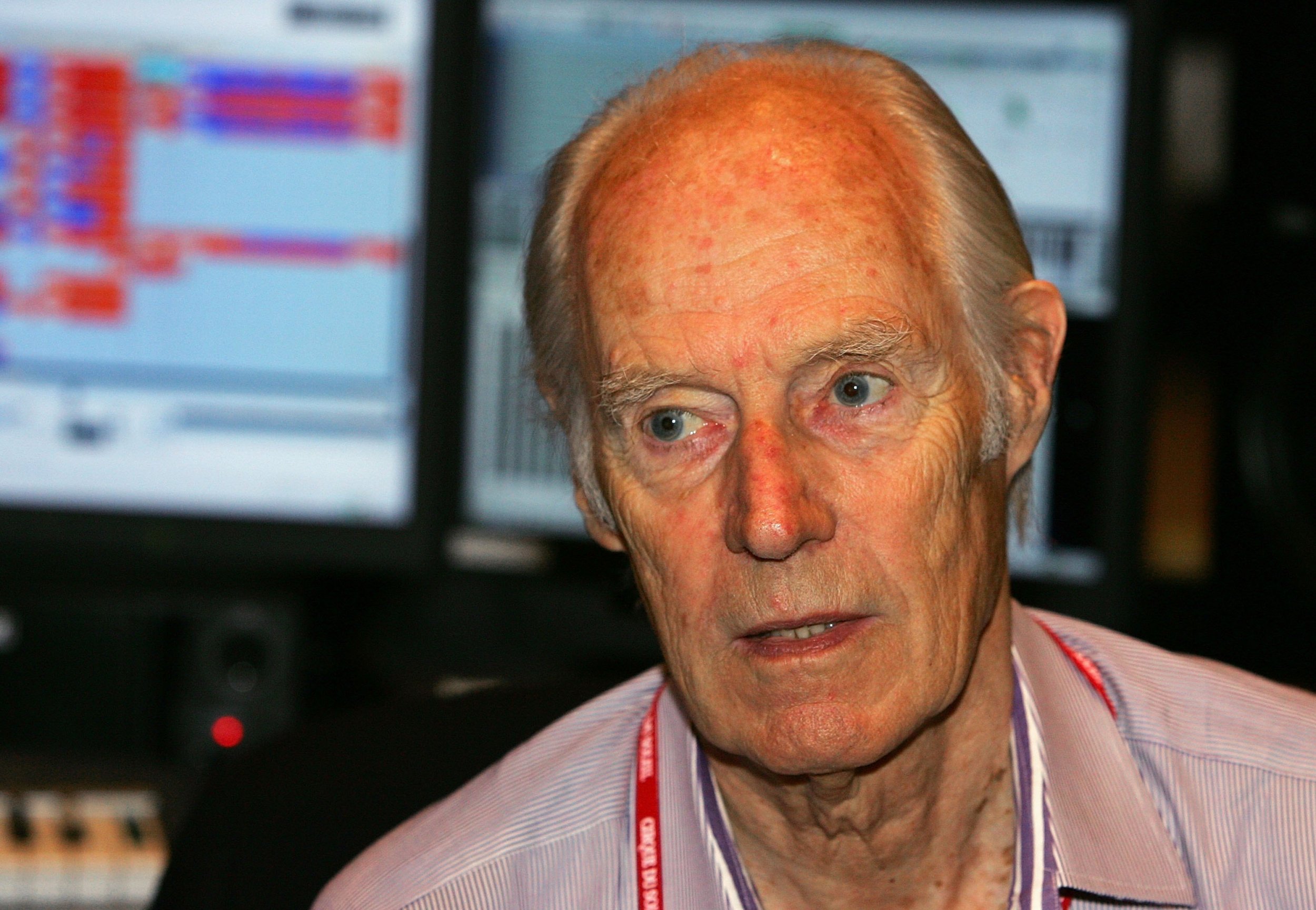 George Martin, the late music producer often referred to as the "fifth Beatle," was hugely instrumental in the careers of Paul McCartney, Elton John and more, but one musician you may not immediately associate with him is rocker Kurt Cobain.
Martin's influence on rock 'n' roll is so far-reaching, however, that even the late Nirvana frontman adopted his musical process of double-tracking vocals—the technique of singing along to a previous performance for amplified sound—while recording 1991's Nevermind , recalls the album's producer and Garbage drummer Butch Vig.
Amid tributes from various musical figures published by the Guardian, following Martin's death on Tuesday at the age of 90, comes this anecdote from Vig: "There was a point where I wanted Kurt Cobain to double-track his vocals on a song when we were recording Nevermind , and he was reluctant to do so because he thought it sounded too fake and I said: 'Well, John Lennon double-tracked his vocals.' And as soon as I said that, Kurt said: 'OK.' He pretty much double-tracked all the vocals after that."
Former Beatles members Paul McCartney and Ringo Starr lead tributes to the iconic music producer as news broke of his death on Wednesday. Starr wrote on Twitter: "God bless George Martin peace and love to Judy and his family love Ringo and Barbara George will be missed." Another post - accompanied by a picture of the pop group with Martin - read: "Thank you for all your love and kindness."
In a message on his official website, McCartney described Martin as a "second father." He said, "If anyone earned the title of the fifth Beatle it was George. From the day that he gave The Beatles our first recording contract, to the last time I saw him, he was the most generous, intelligent and musical person I've ever had the pleasure to know."