'How to Get Away With Murder' Premiere: Annalise's Redemption on Season 4 And More Spoilers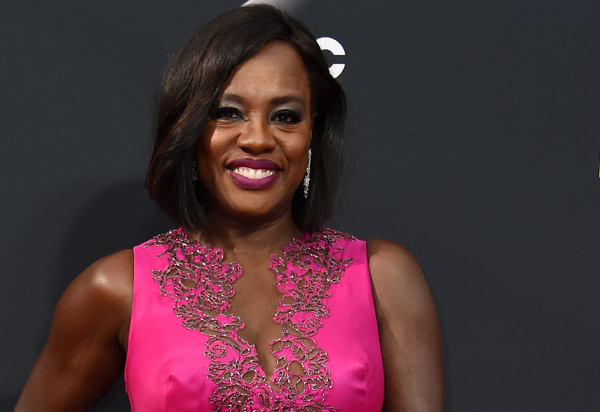 Annalise Keating was reeling from the loss of her prize prodigy Wes's death throughout season three of ABC's drama series How to Get Away With Murder. After being framed (and finally cleared) for his murder, the disgraced lawyer and professor will finally get some justice when the show returns on Thursday night.
In fact, the whole season may just be about Annalise's (Viola Davis) redemption—at least that's what the show's executive producer Pete Nowalk recently hinted at during an interview with Entertainment Weekly. The showrunner dropped a few spoilers about the premiere episode on Wednesday, including the news that the show will pick up with a minor time jump about two months ahead of where fans last saw Keating's crew.
"I'm excited about the premiere because it's very different for our show. It's more character-driven, and it's energetically quieter, but it all leads up to this final thing. Every year, I try to do something a little different, and what's fun about this year's question of our season — like who's under the sheet or who killed Sam—this year it's a where, and it feels really different to me," Nowalk said.
"Annalise is definitely on a redemption tour to pick herself up. She's disgraced. As low as she's ever been. Her life is literally in ashes, so she has a long way to climb back, both in her career and her personal life and her relationships, and so, in the premiere, she's going to make a huge decision to start that, and it's going to affect everyone else in the show."
He didn't reveal if Laurel (Karla Souza) will discover her father Jorge Castillo (Esai Morales) was actually the one behind her baby daddy Wes's (Alfred Enoch)'s death, but Nowalk did say that he could imagine her feeling vengeful if she did find out. And the fact that she's currently carrying Wes's baby could certainly have an effect on her state of mind.
"Laurel has a big decision to make obviously about whether to have the baby or not, and we'll find out the answer to that in the premiere. Wes is still on the forefront of her mind, and I think seeing Dominic [Wes's actually killer played by Nicholas Gonzalez] on the street that night really changed her view of what happened, so we'll see what action she's going to take this season," Nowalk said.
As for the rest of the students, they'll still be mourning Wes (although Nowalk mentioned that the series would be moving on from his death) on the premiere episode, but they will all have their own personal issues to deal with, like whether Connor (Jack Falahee) will actually marry Oliver (Conrad Ricamora) after being such a staunch opponent of monogamy. Meanwhile, Michaela (Aja Naomi King) and Asher (Matt McGorry) will be trying to figure out the next steps of their relationship after finally admitting that they loved each other in the season three finale.
Most importantly, though, fans should expect to see more murder this season.
"We will see more blood," Nowalk said.
The How to Get Away With Murder premiere airs on ABC at 10 p.m. ET.