'How to Get Away with Murder' Season 6 Release Date, Cast, Trailer, Plot: When Does the Final Season Start?
The final season of How to Get Away with Murder will start this week on ABC. Season six of HTGAWM looks set to be a bloody one, with a cast member teasing that major characters will die as the plot of the last season is unveiled. ABC has also released a trailer that teases "the killer final season" of the Shondaland show.
When does 'How to Get Away with Murder' season 6 start?
ABC will start airing episodes of HTGAWM Season 6 from Wednesday, September 26 at 10pm ET/9pm CT. Like all five previous seasons, there will be 15 episodes in the Season 6, which are expected to run until February or March 2020.
After airing on TV, ABC will make the series available to watch online on their website and app. For those who need to catch up on the exploits of Annalise Keating (played by Viola Davis) and her students, all of the first five seasons are streaming now on Netflix.
Who is in the cast of 'How to Get Away with Murder' season 6?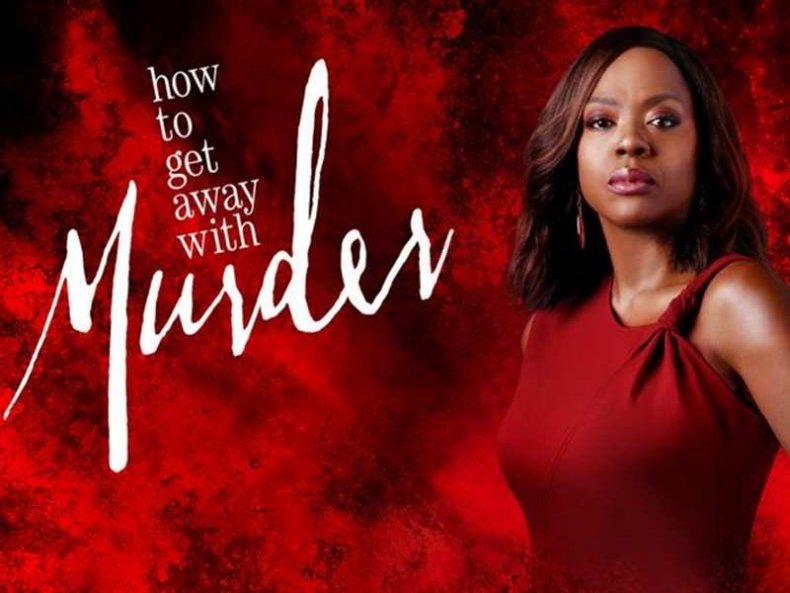 All of the principal cast is expected to return for the final set of episodes of HTGAWM⁠—though not all of them are expected to make it to the end of the show alive.
Among those starting out the season alive, however, are: Annalise Keating, Nate Lahey (Billy Brown), Connor Walsh (Jack Falahee), Gabriel Maddox (Rome Flynn), Michaela Pratt (Aja Naomi King), Asher Millstone (Matt McGorry), Oliver Hampton (Conrad Ricamora), Laurel Castillo (Karla Souza), Tegan Price (Amirah Vann), Frank Delfino (Charlie Weber) and Bonnie Winterbottom (Liza Weil).
Also joining the cast is actress Marsha Stephanie Blake from Netflix's recent When They See Us in a guest role.
However, Vann told TVLine: "People you love are gonna die. Yes, D-I-E. Die. Not extras, not day players, but people you've been taking [this] journey with."
What will happen in 'How to Get Away with Murder' season 6?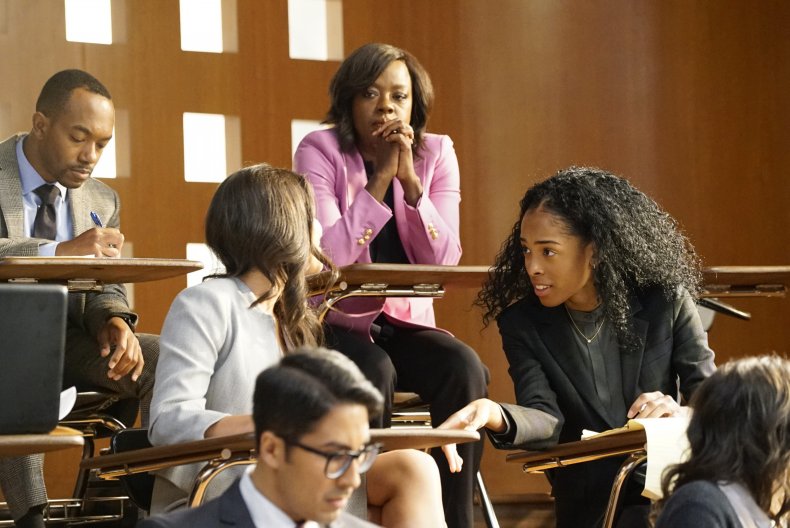 The official ABC synopsis for the season reads: "This season follows Professor Annalise Keating's (Viola Davis) class through their final semester in law school – while the deception, fear and guilt binding Professor Keating to her students prove deadlier than ever."
Numerous cast members have also promised plot lines that will tie the ABC series up as well as revealing more about the backstories of these characters.
Viola Davis told Variety that the show is set to give her character "a level of personal growth and redemption" by dealing with her alcoholism "in a way that's interesting, in a way that's human."
Michaela, meanwhile, will be contending with a romance between her and Gabriel as well as the search for her birth parents in the final episodes of HTGAWM. King said of this to Variety: "Gabriel really challenges her to look to those deeper parts of herself that she's been attempting to ignore because it hurts, it's painful, who wants to go there?"
The fate of other characters like Asher could be in the balance, with McGorry telling the magazine: "I think he's vacillated a little bit between more a holistic, open version of himself and a more closed-off, toxically masculine version of himself, and I'm interested to see what the final legacy, what the final point of Asher will be."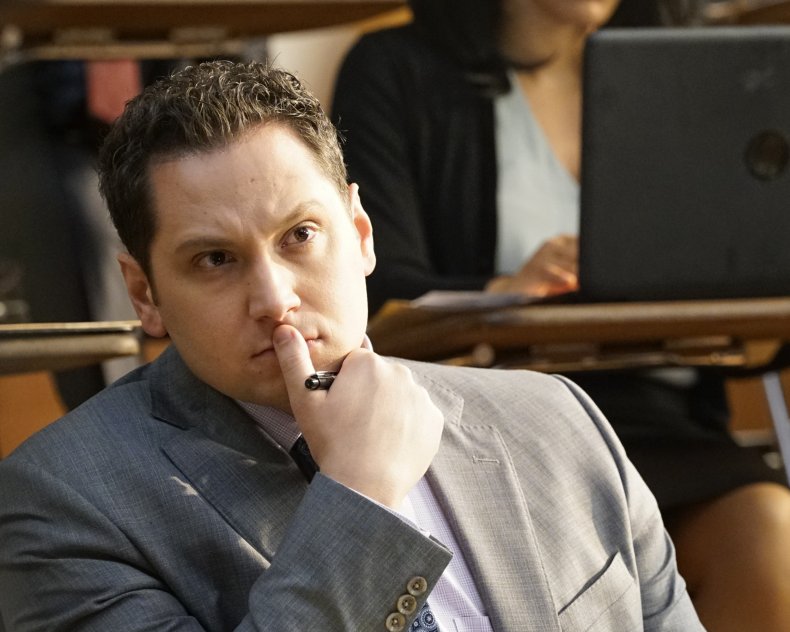 Showrunner Peter Nowalk also teased to TVLine: "There will still be a flash forward in the first episode...It's a mystery that's really big, the biggest one we've done. It makes us get on a high-speed train [headed] toward the end of the show."
Is there a trailer for 'How to Get Away With Murder' season 6?
A full-length promo was released by ABC earlier in September, which gave viewers a glimpse of the upcoming seasons as well as recapping some of the most outrageous events of the series so far.
The trailer also teased that the class will be the subject of an FBI investigation, meaning they could finally be brought to justice.
Nowalk said of this to TVLine: "They know a lot, clearly. The question is, do they have the evidence to finally charge them? And who are they going to charge?"
How to Get Away with Murder Season 6 starts Thursday, September 26 on ABC