How to Get Charli D'Amelio's Tie-Dye Heart Look from 99 Million Followers Video
Charli D'Amelio, one of TikTok's biggest stars, celebrated reaching 99 million followers on Tuesday, and you're going to want to steal her style. Since her rise to fame on the platform, D'Amelio has been setting fashion trends, and her personal choices transition perfectly to the era of COVID.
D'Amelio sported a tie-dye tank top in three consecutive videos on the app this week, including her 99 million followers celebration, which brought in over 28 million views and 6.5 million likes at the time of publishing. The tank is an easy piece of loungewear that's affordable to recreate at home or purchase from a small business during the holiday season.
The TikTok star is no stranger to loungewear. Often on her page, D'Amelio is seen wearing joggers, cropped tank tops and cozy sweaters. Throughout 2020, many consumers have tried too stock up on comfortable clothes for their adjusted Coronavirus schedules, which includes limited socializing and many work-from-home occasions. It's led to a giant uptick in comfortable, easy pieces, and if you're looking for inspiration, D'Amelio's feed may be the perfect place.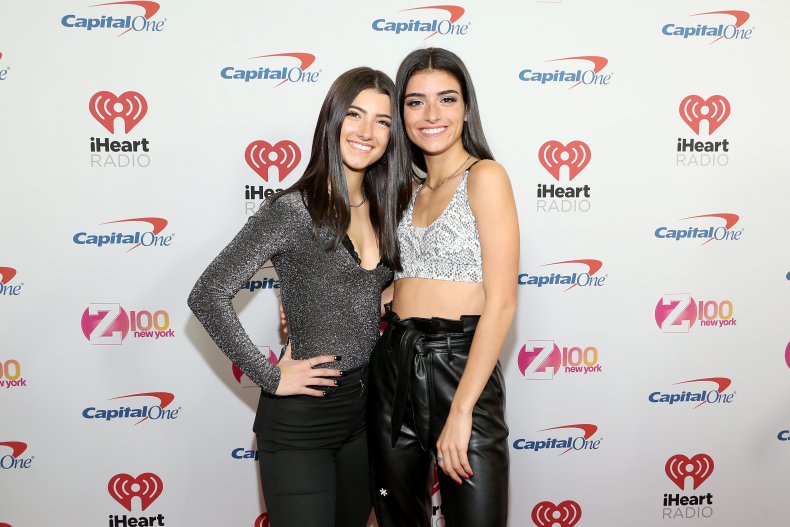 The great news? There's no shortage of tie-dye apparel available online. Early in the American lockdown, bored citizens turned to crafting to pass the time. This led to a boom in tie-dye looks from both online shops and big-box stores like Target and Walmart. But your best bet for recreating D'Amelio's look is to look for home creators who have mastered the technique in their spare time. This guarantees each look is unique, plus, you'll be supporting a small business.
Online store PurpleTurtleTieDyes has cropped tanks that resemble D'Amelio's signature style. This colorful option, linked above, has a heart in the center, too. Commenters claim the sizing on each runs a bit small, so keep that in mind when ordering. The shop has 5 stars on Etsy, though.
Another option may be more comfortable for those who aren't so sure about crop tops. This tie-dye tank from TieDyeSkys is yellow and pink and offers fuller coverage than the one above.
If you're not fully committed to the heart design, there are plenty of cropped tank tops that capture D'Amelio's style remarkably well. Etsy shop staghasets offers tie-dyed tanks in a variety of colors, and they're currently on sale for only $16 each.
One of our favorite online stores also offers full sets. Through CloudyDyes, you can order tank tops and shorts that match in a variety of pastel colors. CloudyDyes also has crewneck, hoodie and t-shirt set options if you're looking for something warmer. Plus, if you're looking for holiday gifts, the shop has a few festive options.
Think you can master the heart look yourself? Here's a visual and written guide for how to tie-dye a tee with the design.