How to Get Fall Aesthetic iPhone Background Wallpaper on iOS 14
The iOS 14 update has seen iPhone users get creative and customize their iPhone backgrounds, with thoughtful color schemes and retro imagery. Some have even created home screens inspired by Animal Crossing, Marvel movies, and more.
However, others are choosing to customize their phone to fit with the season. As the autumn equinox took place on September 22, it is now officially fall. Why not have your phone reflect the seasonal change too?
Get creative with warm and cozy wallpaper images, and take advantage of the iPhone update to get creative with custom autumnal icons and widgets.
How to get custom app icons on iOS 14
In the Shortcuts app, press the + symbol in the top right corner and then press "Add Action."
Press "Scripting" and then "Open App," then choose which app you would like to open.
Next, press the three-dot icon "Add to Home Screen" and then press the icon under "Home Screen Name and Icon."
Press "Choose Photo" which will take you to your camera roll, where you can choose your custom icon.
Then, add a shortcut name, which could just be the name of the app or a custom name.
Finally, press the "Add" button and the app will appear on your home screen with your custom name and icon.
You can then move the original app to the app library and use your custom icon to access the app instead.
However, be aware that accessing the app via the custom icon will briefly open the Shortcuts app before taking you to the app each time. It's up to you if the aesthetic is worth it.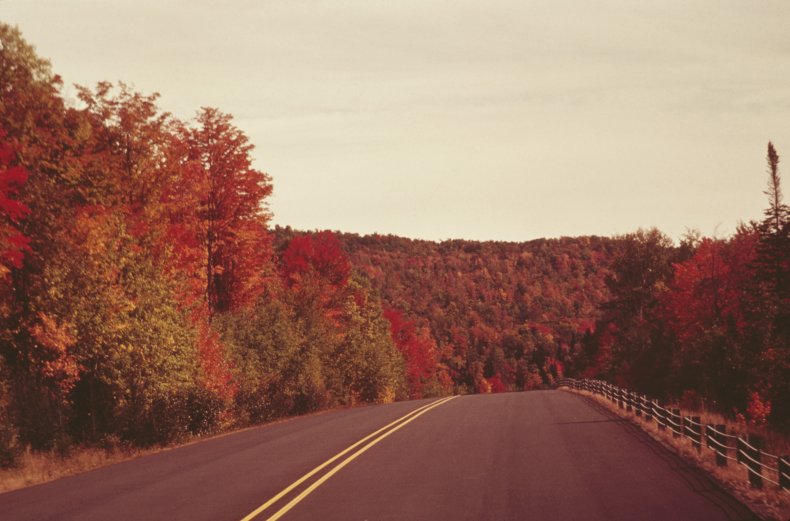 iOS 14 Fall Aesthetic Ideas
Twitter user Morgan shared photos of her fall aesthetic iPhone background. For the wallpaper, she used a photo of white pumpkins, and for her custom icons used fall-themed photos like fallen leaves, pumpkins, and hot chocolate.
Morgan also used Widgetsmith to create an image with a fall quote that reads "I'm so glad to live in a world where there are Octobers," from Anne of Green Gables.
Twitter user @abalone chose a wallpaper image of a candle and a pumpkin and chose cozy images for her apps, like a cup of coffee and some books for Facebook and a collection of candles for the Mail app. They later changed the wallpaper to warm fall brown as they felt it was too busy.
Alternatively, if you'd still like the fall aesthetic without having to create shortcuts, choose an autumnal image like Carolina for the wallpaper and keep the icons minimal by grouping them together. Then, add custom widgets like fall-themed quotes and photographs.
Where to Get Fall Aesthetic iPhone Wallpaper and Icons
To find photos to use on your iPhone wallpaper and icons, you could use royalty-free stock image websites like Pexels or Unsplash to download photos or ask Instagram users for permission to use their fall-themed photos.
Alternatively, you could purchase a fall icon pack on Etsy to save time and to ensure you have a cohesive aesthetic.
Additionally, the Twitter users in the examples above have used third-party apps to help them achieve the desired look. For example, Widgetsmith and Color Widgets, which are both free, allow you to create a custom calendar with color and font options, which can easily be customized to fit within your fall-themed home screen.