How to Get the FDA Approved Lucira COVID-19 At-Home Testing Kit
An at-home COVID-19 test has been approved by the FDA, meaning getting tested could become a lot easier, and a lot quicker. The FDA announced Tuesday that the at-home test had been authorized—but how do you get a COVID test at home?
The Lucira COVID-19 All-In-One Test Kit is designed to be self-administered, with the positive or negative diagnosis showing in under 30 minutes, without needing to travel to a testing center or wait for the results.
However, accessing a test will not be as easy as picking one up in the store. Keep on reading to find out how to get the FDA approved COVID test at home.
How to Get a COVID-19 Home Testing Kit
The at-home COVID test is available for people aged 14 and older. If someone under 14 is suspected of having COVID-19, the test must be administered by a health care provider.
Someone wanting the at-home test must be suspected of having COVID-19 by their health care provider, who will then authorize a prescription for the test.
The at-home COVID-19 test requires a self-collected nasal swab sample which is swirled in a vial and placed in a test unit. In under 30 minutes, the results will be displayed with a light-up display.
Anyone who tests positive should self-isolate and seek additional care and advice from their health care provider. If a person tests negative but still experiences COVID-like symptoms, they should follow up with their healthcare provider for more advice.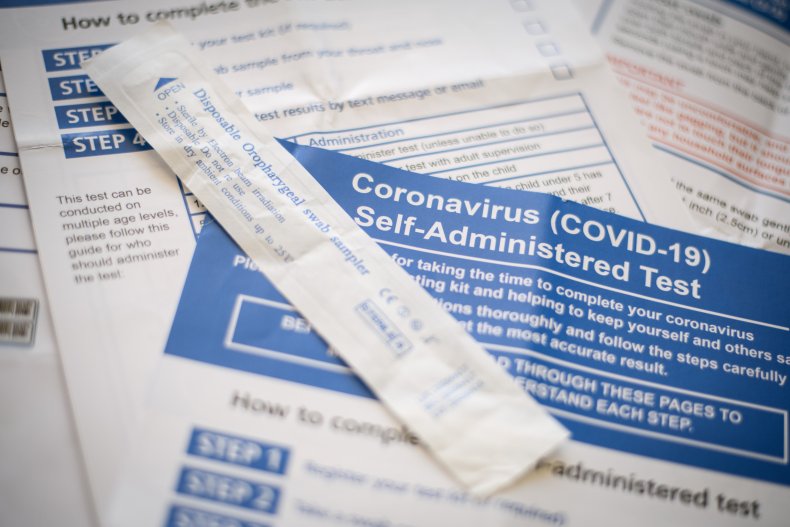 This COVID test has also been authorized for use at point of care settings, including doctor's offices, hospitals, urgent care centers, and emergency rooms for all ages, though a healthcare provider is required to carry out the test on people younger than 14 years of age.
Therefore, if you have COVID-like symptoms and would like to administer a test at home, contact your health provider to begin the process.
While this is the first FDA approved at-home test that provides rapid results, Jeff Shuren, director of FDA's Center for Devices and Radiological Health, suggested that more options for at home tests could become available.
Shuren said in a statement released yesterday: "Today's authorization for a complete at-home test is a significant step toward FDA's nationwide response to COVID-19. A test that can be fully administered entirely outside of a lab or healthcare setting has always been a major priority for the FDA to address the pandemic.
"Now, more Americans who may have COVID-19 will be able to take immediate action, based on their results, to protect themselves and those around them. We look forward to proactively working with test developers to support the availability of more at-home test options."