How To Get 'Frozen II' Tickets Now: Buy Online For Disney Premiere Night, Opening Week
The wait is nearly over for the ultra anticipated Frozen sequel.
Frozen II will be in theaters around the world on Friday and follow beloved princesses Anna and Elsa on a new adventure that takes them far from their home of Arendelle.
Here's everything you need to know about ticket prices, options and how to buy them.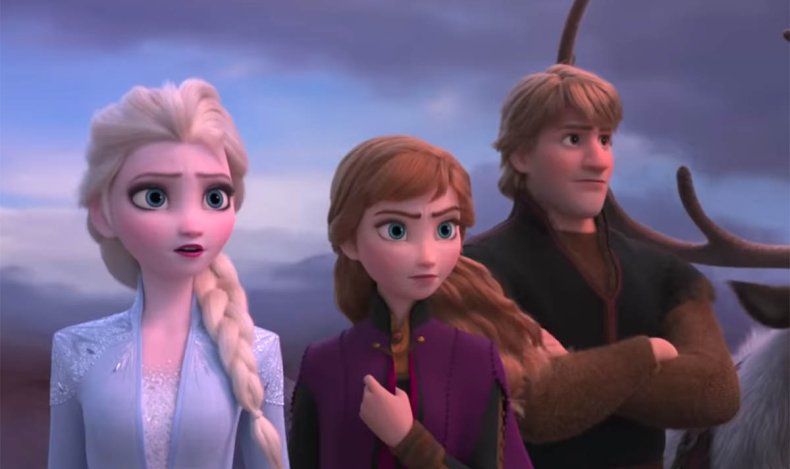 Ticket Options
Tickets for Frozen II are available to buy online now. Individual theaters, whether nation chains or local screenings, may have unique pricing. There are a few ways to guarantee the ticket price, though.
First, the Frozen II website suggests buying seats through movie service Fandango. This allows users to select available tickets from a handful of local theaters.
Another option is buying tickets through Atom, a similar theater-browsing site that allows users to buy tickets online.
The film supports both options. Tickets are already on sale for a variety of showtimes -- some weeks ahead.
View the ticket links here.
Trailers and Plot
Frozen II has released two trailers that tease the film's plot. The first trailer shows Princess Elsa trying to use her ice powers over an ocean. Things don't go according to plan, though. As her ice bridge collapses and she's sent into the depths of the water, it appears there could be a problem with her powers.
The trailer dives into a conversation about the past. "The past is not what it seems. You must find your truth," it explains.
A second trailer reveals more about the journey to discover the past. Viewers are introduced to an enchanted forest where "something went wrong." It's revealed the forest was engulfed by a purple flame, which has prohibited explorers from entering it.
The plot implies the women must explore the forest and the land north of Arendelle to save their kingdom.
Cast
Frozen II will welcome back many of the cast members from the first film. Kristen Bell will return as Anna and Idina Menzel will reprise her role as Elsa. In addition, the cast will feature Josh Gad as snowman Olaf and Jonathan Groff as Kristoff.
With the core cast remaining the same, new additions include Evan Rachel Wood, known for her role on Westworld, as Queen Iduna alongside Sterling K. Brown. The This Is Us star will take on the role of Lieutenant Mattias.