How to Get a Job As a Wine Taster or Wine Scientist (Enologist)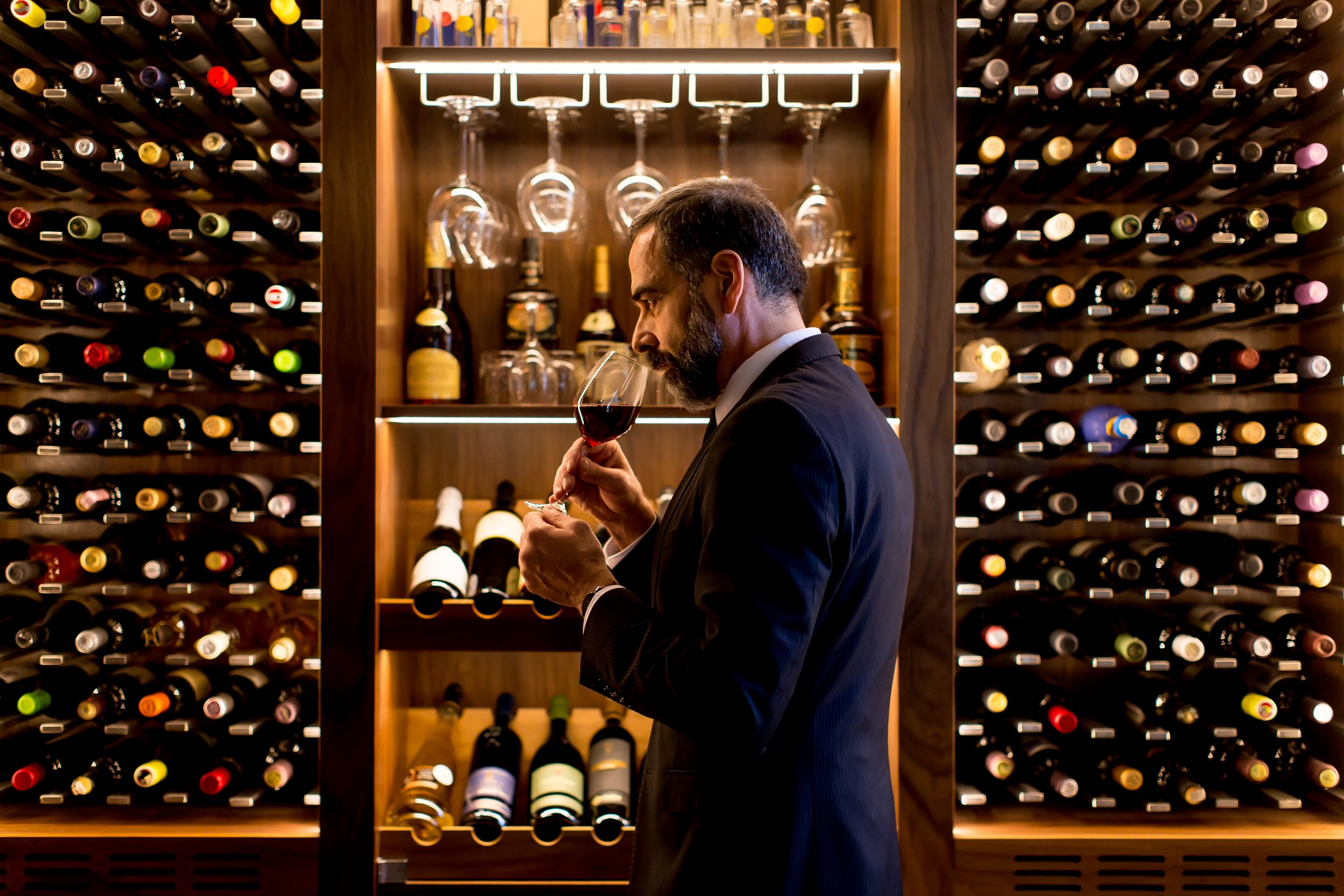 Having a bad Monday? The weekend couldn't come soon enough? In celebration of National Wine Day, May 25, Newsweek looks at careers within the wine industry—the ultimate mix of business and pleasure.
"There are many types of wine careers outside of the obvious retail shops," Lisa M Airey, education director, Wine Scholar Guild, told Newsweek. "Sales-oriented people might opt to work in the wholesale or distributor side of the business selling wine to restaurateurs and retailers.
"Another option is the importer or supplier arena. An individual represents a winery or group of wineries and furthers that agenda within a regional territory working closely with distributors and restaurants or retailers to build that brand or portfolio of brands."
The Society of Wine Educators, the Wine and Spirits Education Trust organization, Court of Master Sommeliers and Wine Scholar Guild all offer study and certification classes whereby you can earn industry-recognized wine credentials and colleges or universities located in the leading U.S. winemaking states offer courses in viticulture and viniculture.
If all this talk of wine has given you a thirst, be sure to check out Newsweek's picks on deals for National Wine Day: Best Deals on Wine and Tasting to Celebrate the Grape
Can I Get A Job In The Wine Industry?
In 2018, sales from premium wineries in the United States grew by 5.2 percent compared to the previous year, according to Silicon Valley Bank's State of the Wine Industry Reports. As seen in the graphic below, provided by Statista, the industry can fluctuate in terms of growth but there is definitely an opportunity for wine lovers.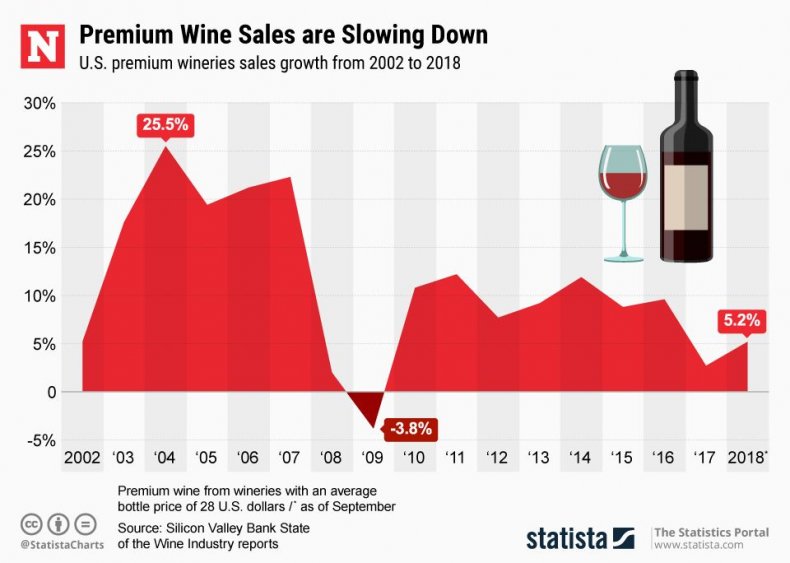 Furthermore, according to WineJobs.com, direct to consumer positions, including tasting room and retail staff, enjoyed strong demand at wineries in December. However, winemaking and vineyard jobs saw declines of 40 percent and 25 percent respectively.
Looking at an active job advert in Napa Valley on WineJobs.com, to be a wine taster, applicants need the following skills:
Available to work weekends and most holidays;
1+ years tasting room experience preferred, but not required;
Strong sales experience and knowledge of spirits or cocktails preferred, but not required;
Experience in a retail setting preferred, but not required;
Strong customer service and hospitality acumen;
21+ years of age;
Impeccable communication skills (written and oral);
Technical proficiency with point of sales software and money handling;
Ability to multi-task (experience in a busy tasting room setting preferred);
Good general knowledge & understanding of spirits, cocktails, cocktail ingredients and the spirits industry;
Familiarity with the Napa Valley and its tourist/hospitality attractions (restaurants, hotels, wineries, points of interest, etc.);
Familiarity with basic food & cocktails;
Able to work in a collaborative team environment with a selfless commitment to the customer;
Self-starter with an ability to anticipate and pro-actively accomplish tasks; and
Ability to lift 20-30 lbs. required.
Do You Need A College Degree To Work In The Wine Industry?
It depends on which job you'd like to do. Wine scientists need a bachelor degree in viticulture, enology, food science, or a related field, and up to three years of experience. Wine tasters, also known as sommeliers, do not need a bachelor degree, however Study.com recommends that aspiring sommeliers should gain an associate's degree in wine technology to help prepare them for the work.
The following U.S. colleges have education courses for wine-lovers looking to make a career for themselves:
Allan Hancock College, Santa Maria, California;
California Polytechnic State University, San Luis Obispo, California;
Colorado State University, Fort Collins, Colorado;
Cornell University, Ithaca and Geneva, New York;
Finger Lakes Community College, Canandaigua and Geneva, New York;
Fresno State University, Fresno, California;
Grayson College, Grayson, Texas;
Kent State, Kent, Ohio;
Miami University, Oxford, Ohio;
Napa Valley College, Napa, California;
Oregon State University, Corvallis, Oregon;
Patrick Henry Community College, Henry County, Virginia;
Paul Smith's College, Paul Smiths, New York;
Sonoma State University, Sonoma, California;
Surry Community College, Dobson, North Carolina;
University of California, Davis, California;
University of Missouri, Columbia, Missouri;
Virginia Polytechnic Institute and State University (Virginia Tech), Blacksburg, Virginia;
Washington State University, Pullman, Washington;
Yavapai College, Clarkdale, Arizona.
How Much Do Wine Tasters and Makers Make?
According to Glassdoor.com, the average salary of a Winemaker in the U.S. is $78,615. The highest salary listed is $141,000 a year.
For a wine taster, the average salary is $56,908 as of April 27, 2019, according to Salary.com. The range typically falls between $43,746 and $70,051.