How to Get the Money From Your Quibi Membership Back Before They Stop Streaming Forever
Kirby Jenner, Judge Chrissy Teigen and oh so many more have been officially displaced as Quibi announced the decision to close their video app on Wednesday. The news comes just six months after the subscription streaming service launched in April.
If you're still subscribed to the streaming service after the three-month free trial, which the app offered immediately after its launch, now is the time to cancel your subscription and step away from the 10-minute videos before they stop streaming forever.
The easiest way to save money as the Quibi shut down looms is to unsubscribe from the app. Subscriptions are either $4.99 or $7.99 per month, depending on if you decided to opt for the higher-price, no-ad tier. You can cancel the subscription on the app.
There are detailed instructions on how to cancel your subscription here, but the gist of it is to visit the Settings page on the Quibi app and open your Account. There, you'll see options for changing your subscriptions, one of which allows any user to cancel the subscription.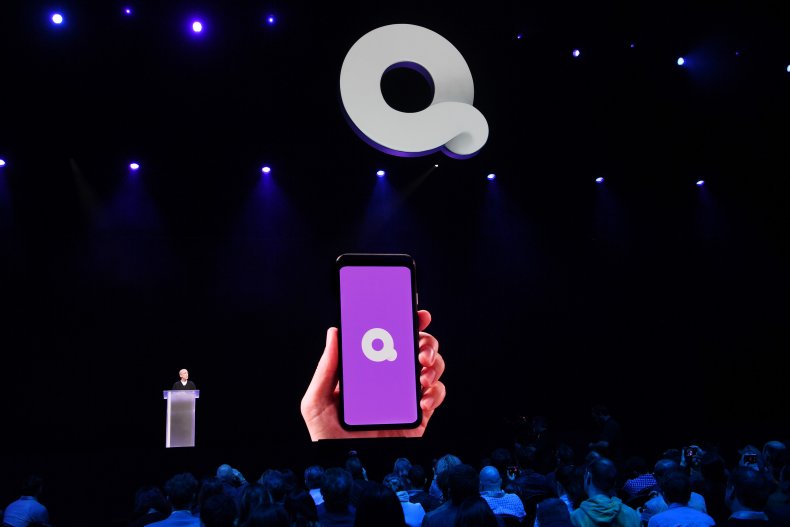 If you're still in a free trial (there's now a 14-day free trial offered) you can cancel before being charged. Make sure, if you're looking to truly cancel your Quibi subscription, you follow these steps instead of removing the app from your phone. You'll continue to be charged if you just delete it.
It's unlikely users will be repaid for the months they were already charged for, though Newsweek reached out to Quibi to inquire about any possible refunds as the app closes. We'll update this article if they respond.
The decision to close Quibi for good was announced by founder Jeffrey Katzenberg, according to the Wall Street Journal. This comes after rumors of the app's potential sale, which leaked earlier in the week. No sale went through, it seems, so Quibi will retire its snappy content instead of continuing under new leadership.
Quibi quickly became a competitor of both Netflix and TikTok, combining the idea of television shows with the fast-paced nature of shorter video trends. Each Quibi episode was under 10 minutes long, and giant stars like Anna Kendrick, Liam Hemsworth, Nicole Richie and more found drama, comedy and reality television placements in their own, short-form shows.