How to Get Red Lobster's Ultimate Endless Shrimp Deal
Red Lobster's Ultimate Endless Shrimp deal is one of the highlights of the week. The delicious deal means you can mix and match your shrimp, and now it's available for more than just Mondays.
Previously, the deal has only been available at the beginning of the working week. But, for a limited time, things are changing.
The deal will be available all week long, though this will not last forever so shrimp fans should take advantage while they can.
Newsweek breaks down how to get the new deal, what is included and other important information.
How To Get Red Lobster's Ultimate Endless Shrimp
The way to get this deal is simple: turn up at a Red Lobster.
The deal has previously only served customers on Mondays, but now will be in place every day of the week for a limited time.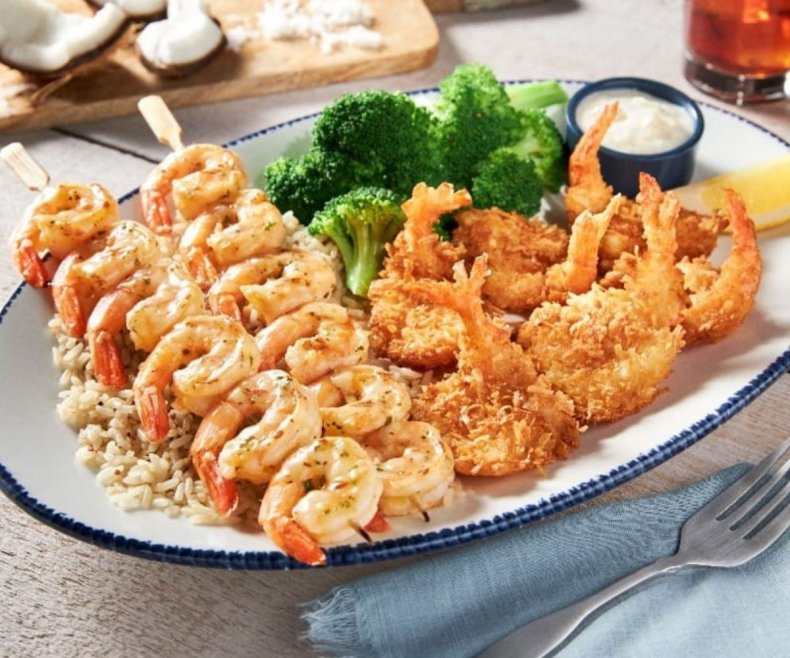 Marketing vice president Deanna Kotch said: "Our guests have been loving our Ultimate Endless Shrimp offer on Mondays, but they've also been telling us they are craving it other days of the week.
"Endless Shrimp is a truly epic event that many of our guests have made a tradition this time of year, every year—and now we're going to give them what they want—with Ultimate Endless Shrimp all day, every day for a limited time."
At the moment, it has not been announced when the Ultimate Endless Shrimp deal will end.
What Is Included In Ultimate Endless Shrimp?
Many of the shrimp dishes are included in the Ultimate Endless Shrimp event, but to begin with, guests choose two shrimp preparations and, after they are ready, can order additional shrimp dishes one at a time.
The dishes are accompanied by a side as well as the unlimited Cheddar Bay biscuits.
Some of those which feature on the Ultimate Endless Shrimp menu include Walt's Favorite Shrimp, garlic shrimp scampi, grilled shrimp skewer and Parrot Isle jumbo coconut shrimp.
However, there are other dishes which can be ordered in this deal, and some have even ordered shrimp not on the menu before as part of the deal.
Each branch of Red Lobster will have information on what can be ordered as part of the deal.
Can I Do Ultimate Endless Shrimp to Take Out?
Amazing, Ultimate Endless Shrimp is not just for in the restaurant, though to order the extra shrimp it is certainly easier in a Red Lobster restaurant.
However, if you order this as take out, you can mix and match four shrimp preparations and a choice of side rather than the regular two options. The Cheddar Bay biscuits still come with the meal.
Ordering Ultimate Endless Shrimp To Go can be done on the Red Lobster website or ordering to go from a restaurant.