How to Get a Replacement Stimulus Debit Card
People who threw away the prepaid debit card loaded with their economic impact payment are able to get a replacement, but it may cost a small fee.
Millions of Americans received the economic impact payment afforded to them in the CARES Act, a stimulus package President Donald Trump signed in March, in the mail. However, the lack of federal markings on the envelope prompted some to toss the money in the garbage as it bore a resemblance to unwanted credit card offers.
Anyone who destroyed or discarded their card should call Money Network Cardholder Services' customer service line and select the "Lost/Stolen" option. The card will be deactivated so no one can use it and Money Network Cardholder Services, the company delivering the debit cards, will send out a replacement.
The first replacement card is free, although some service and transaction fees and costs may apply, according to the individual cardholder agreement. Each card that must be reissued after the first one comes with a $7.50 fee. If a person wants priority shipping, it will cost an additional $17.50.
Newsweek reached out to the Treasury Department but did not receive a response in time for publication.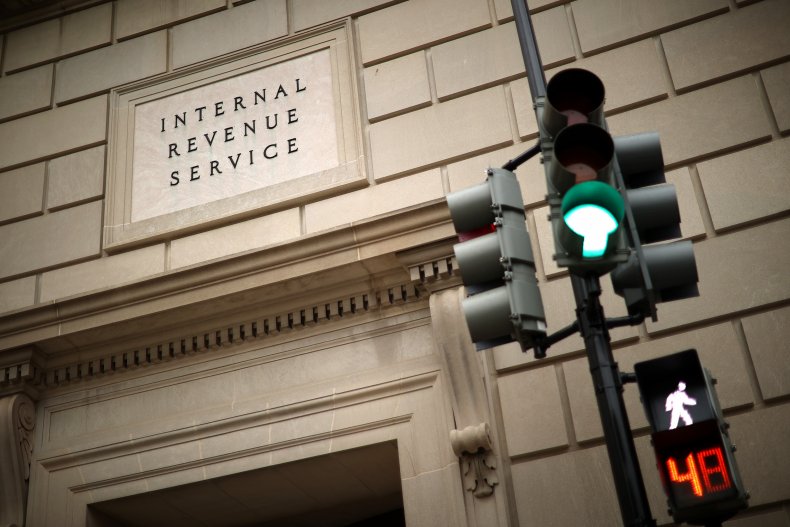 Nearly 4 million people are set to receive their economic impact payment by prepaid debit card, according to the Internal Revenue Service (IRS). The IRS posted on its website and in several Twitter posts that people should expect the envelope containing the debit card to arrive in a plain envelope from "Money Network Cardholder Services."
The debit cards can be used to make domestic in-person and online purchases free of charge, as well as, withdrawing money from an ATM if the person is using an ATM machine carrying the AllPoint brand. If a withdrawal is made from an "out-of-network" ATM, the first withdrawal will be free and each subsequent transaction will come with a $2.00 fee. A person could incur additional fees at the ATM if the owner or operator separately charges them
Under the CARES Act, individuals earning an adjusted gross income of $75,000 or less will receive $1,200. Joint filers earning less than $150,000 will receive $2,400 and people who claim children under the age of 17 will receive an additional $500 per child.
While the "Money Network Cardholder Services" envelopes are real, the IRS warned people of scams masquerading as economic impact payments. In a video posted on YouTube, the IRS advised people to rely on information from the IRS website and said they won't email or call someone to verify or ask for financial information—two red flags that it's a scam.