'Harry Potter: Wizards Unite' Spell Energy Guide: How To Get More and Use Wisely
Running out of spell energy in Harry Potter: Wizards Unite? Check out our tips and tricks for getting more and spending it wisely.
Harry Potter: Wizards Unite released a day early, and since its arrival, we can't get enough of it. The game offers a ton of things to do, from daily quests to SOS assignments, task force missions and more. One of the biggest barriers to your on-going binge, however, will be a little thing called spell energy. Spell energy isn't something that makes its presence immediately known when you first start playing, but once you run out, the fun is over.
So what is spell energy?
Basically spell energy is similar to Pokeballs found in Pokemon Go. One of the main tasks in Harry Potter: Wizards Unite is to battle the chaotic magic that has displaced people and things from the world of Harry Potter and returning the Foundables to their rightful places. In order to wage battle on the forces behind the Calamity, players must cast spells that break the chaotic magics hold on captured Foundable. With each spell you cast, you'll spend one spell energy. While some battles require casting only one spell, others like the battles inside of challenge chambers can require 10 or more spells to complete.
Once your spell energy is gone, you won't be able to cast another spell till you get some more. Discovering your spell energy is gone halfway through a battle can be a real bummer, so we put together a quick guide with all the ways you can get more spell energy, along with some tips for the best ways to manage your spell energy usage.
Harry Potter: Wizards Unite Spell Energy Guide - Tips and Tricks for Getting More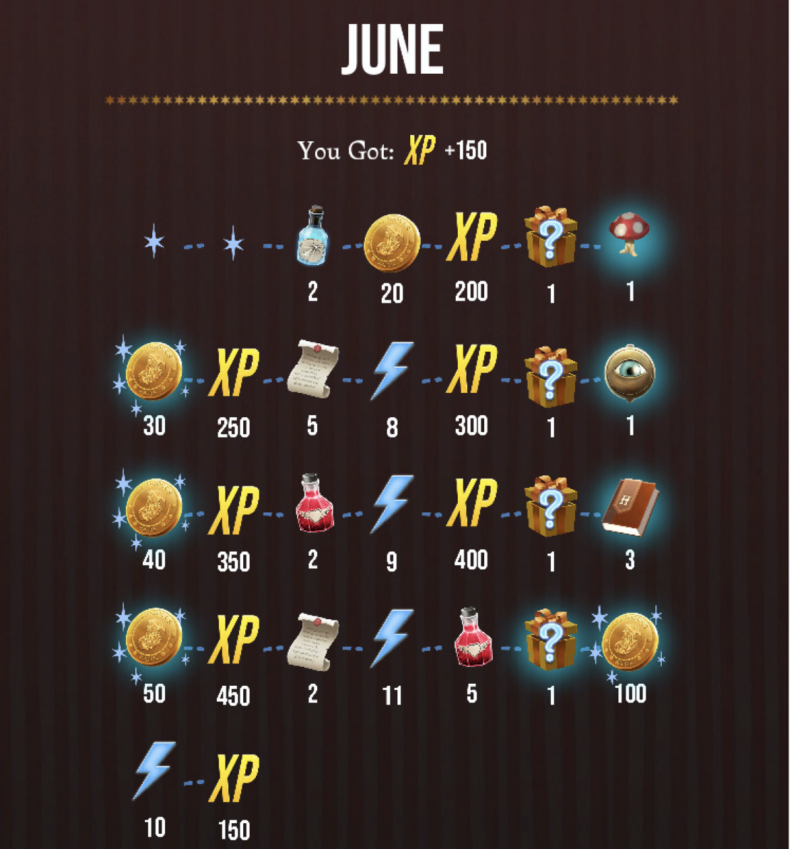 #1 - Log In
Whether you have time to jump into a mission or not, players who want to get more free energy should log into their accounts daily. The game has incorporated a monthly rewards calendar and each day you'll get something different. Once a week, players can gain free energy from the calendar if they log in every day. For each additional day that you log in, the rewards build so being a faithful player (or logger-in) can score you and handful of that valuable spell energy.
#2 - Complete Daily Assignments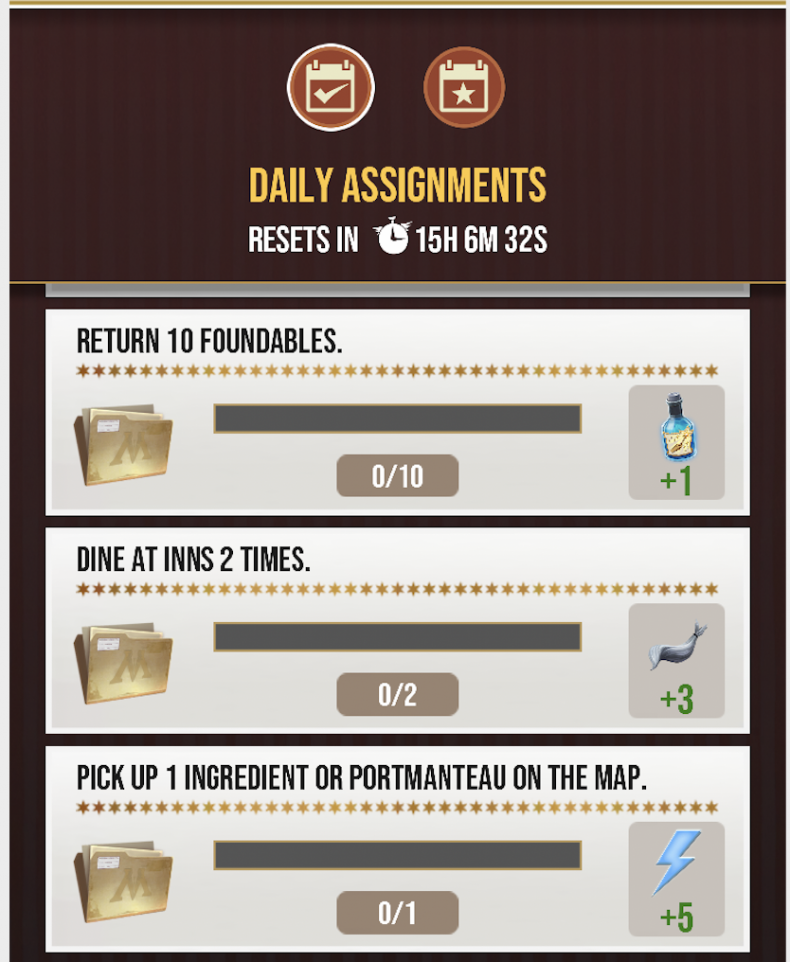 Another way to grab some extra free spell energy is by keeping an eye on your Daily Assignments. Each day there will be at least one assignment that will yield 5-10 spell energy. Most daily achievements aren't difficult to accomplish so checking those out ahead of a playing session can be a good way to bank some additional spell energy. To see the Daily Assignments, simply tap on the icon that shows a calendar with a check mark on it at the bottom right-hand corner of your game screen.
#3 - Visit Greenhouses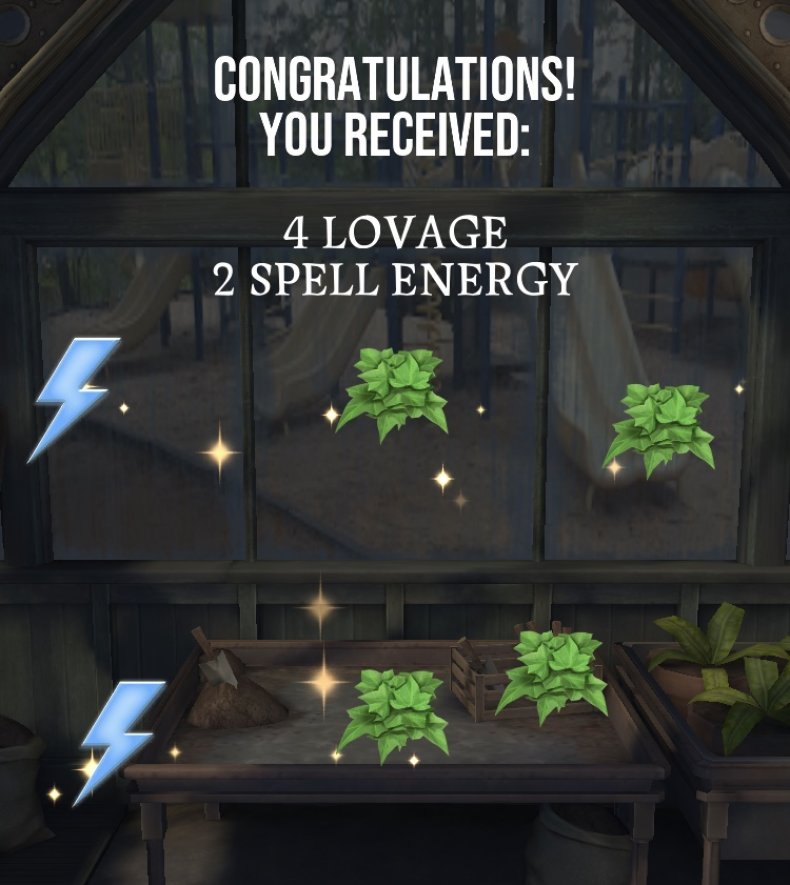 There are two buildings in Harry Potter: Wizards Unite that are great for earning you extra spell energy. One of them is the greenhouse. While Greenhouses serve as places for the community to plant seeds and harvest materials for potions and other items, they also will give you spell energy and other supplies when you go inside. To grab your freebies, simply choose one of the three potted plants on the screen and pull it up by its roots. This will release the goods. You can visit a greenhouse more than once in a day but there is a timer set between visits.
#4 - Visit Inns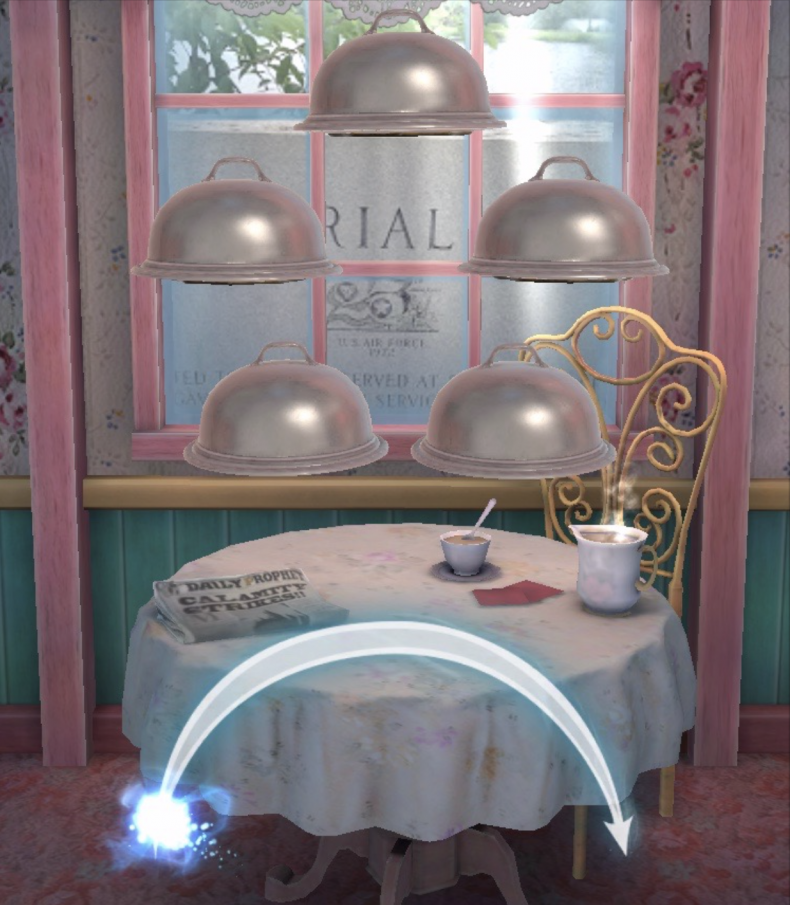 Visiting and Inn is probably the best way to gain a bunch of free spell energy and you can normally find a bunch of them around public parks, landmarks, and popular places people gather like libraries, restaurants and stores. When you go into an Inn, you'll have a meal and that will grant you between 1-10 spell energy points. The best part about Inns is that you can revisit them every five minutes, giving you a lot of chances to gain extra spell energy.
#5 - Visit Diagon Alley
If worst comes to worst, and you're completely hard up on Spell Energy, you can purchase it with your coins. 50 energy will cost you 150 coins. If you run out, you can get additional coins by Visiting Diagon Alley. You can get to the store by tapping on the suitcase icon at the bottom of the game screen, then tap on the Vault and selecting the Diagon Alley Tab at the bottom of the screen. Coins cost .99 for 80, costing you roughly two bucks for 50 spell energy refill.
Tips For Using Spell Energy More Efficiently
Check Often - It can be tricky to see how much spell energy you have in the game but there is a way to do it without entering a battle. If you go into the Vault (Suitcase Icon > Vault) it will be listed at the top left-hand corner of the screen along with the number of gold coins you have. During a battle, your spell energy stats should be present somewhere on the screen.
Invest in Extra Storage - If you plan on spending a lot of time in the game, it's a good idea to invest in some additional vault storage space. By default, players can store up to 75 spell energy in their vaults. You can buy additional storage spaces for 100 coins per 10 slots in Diagon Alley.
Stock Up Ahead of Time - Different battles use different amounts of spell energy, but battles like those in the challenge chambers can be especially costly. Before entering a battle you know will be costly, make sure to check your spell energy levels. There's nothing worse than getting half-way through a fight and discovering you've run out.
Don't Go Alone - While Chamber battles can certainly be fought alone, they'll be a lot less costly if you complete them with friends. Not only do you have a better chance at defeating a foe, but the energy spent will also be divided among you, making the battle much more cost efficient.
Have more great tips for getting and managing your Spell Energy? Share with us in the comments below!