What Is the Best Diet? The Mediterranean Approach Can Help You Stay Strong Into Old Age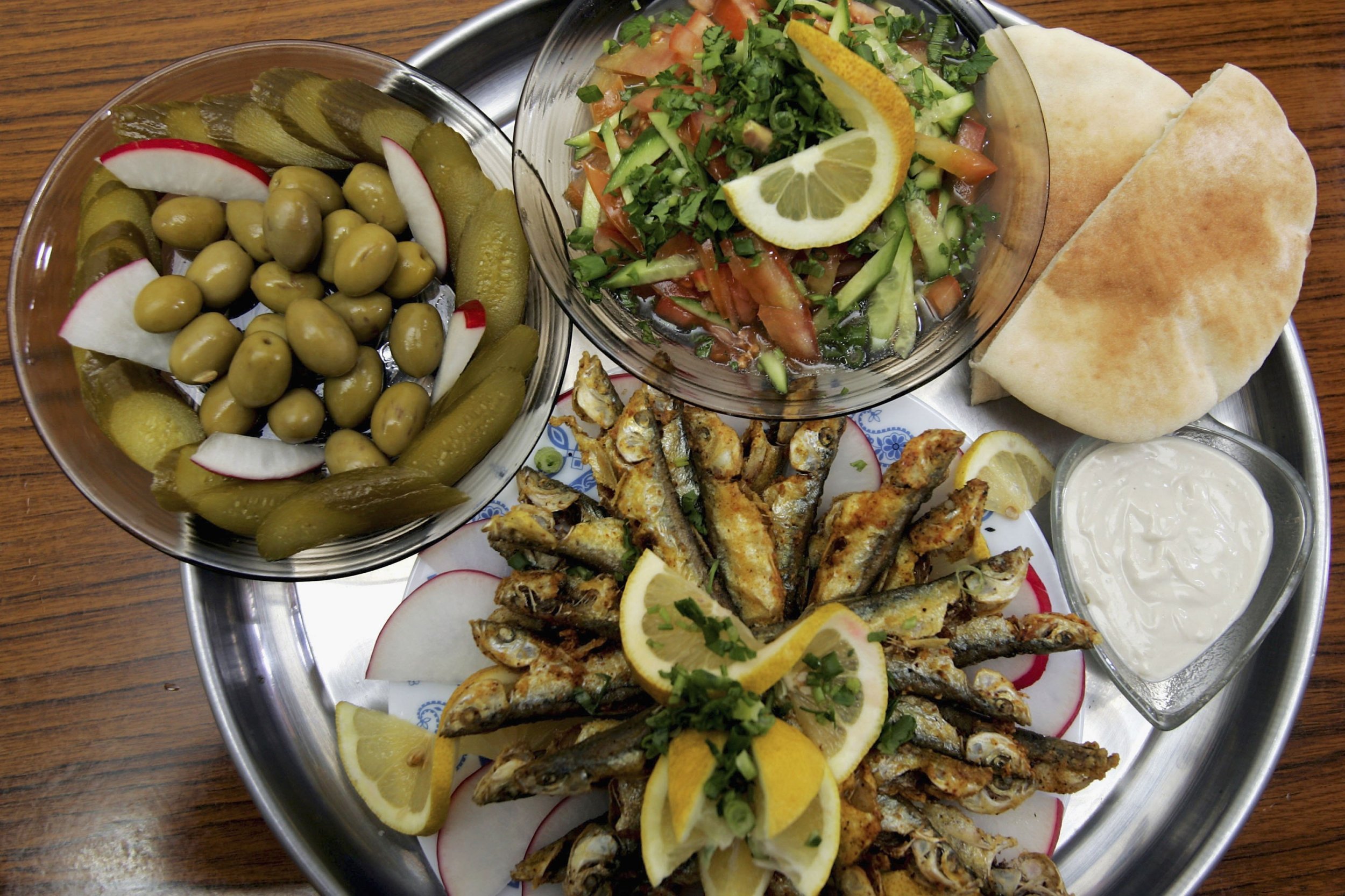 The Mediterranean diet has received much praise for its extensive number of benefits, such as improved heart health and lower risk of cancer. Now, it's time to add yet another advantage to the list: less likely to become frail as you age.
Frailty is a serious problem for older adults across the globe, which is why researchers from London decided to examine whether a specific type of diet could help improve this. They reviewed four previously published studies, which included data from more than 5,700 people, 60 years or older living in France, Spain, Italy, and China.
Their findings, published Thursday in the Journal of American Geriatrics Society, revealed that those who had stricter adherence to a Mediterranean diet—which mainly includes vegetables, fish, olive oil, and nuts, while limiting red meat— were less likely to become frail.
"People who followed a Mediterranean diet the most were overall less than half as likely to become frail over a nearly four-year period compared with those who followed it the least," study author Kate Walters, said in a statement.
However, it's important to note that the study does not show causation, but rather an association between the diet and frailty. Other factors could have been responsible for the participant's lower frailty, Walters explains.
"While the studies we included adjusted for many of the major factors that could be associated—for example, their age, gender, social class, smoking, alcohol, how much they exercised, and how many health conditions they had—there may be other factors that were not measured and we could not account for," she said.
Also, the Mediterranean diet might not benefit everyone. In fact, it might only benefit the rich or highly educated, at least according to a study published last year in the International Journal of Epidemiology. Analyzing data from more than 18,000 people, the Italian researchers found that heart benefits associated with the diet were only observed among certain socioeconomic groups.
"We cannot [keep on saying] that the Mediterranean diet is good for health if we are not able to guarantee an equal access to it," study author Giovanni de Gaetano, said in a statement.
Although both studies add important evidence to the literature surrounding the popular diet, more research is needed to better understand just how beneficial (or not) the highly-touted Mediterranean pattern truly is.