How to Get Undocumented Immigrants to Beg to be Deported
This article first appeared on Reason.com.
As undocumented immigrants contend with a new directive from the upper echelons of Immigration and Customs Enforcement (ICE) that calls for the apprehension of all immigrants without proper paperwork—not just those with criminal records—one detainee is hoping simply to stay alive as her case winds its way through the U.S. immigration system.
Brenda Menjivar Guardado, a 21-year-old El Salvadoran national, asked a federal immigration judge to deport her last month.
She doesn't actually want to go back to El Salvador, according to her attorney. In fact, when she was initially detained in May of this year by Customs and Border Protection, she requested asylum.
But Guardado's priorities changed when Immigration and Customs Enforcement took away the insulin she'd been using to treat her type-1 diabetes. As her blood glucose skyrocketed, the U.S. suddenly became a more dangerous place than the country she fled.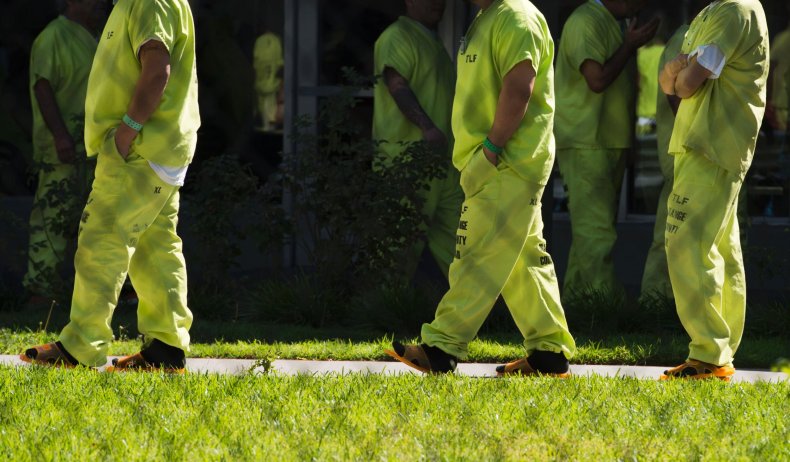 "Brenda is convinced she's going to die," Whitney Drake, her attorney, told me last week. "She's terrified."
Guardado's ordeal began May 30, when she was detained by U.S. Customs and Border Protection. For the four days she was in CPB custody, she was allowed to keep the insulin medication she'd brought to the United States.
Like all type-1 diabetics, Guardado was using a combination of fast-acting and long-acting insulin drugs to mimic a normal pancreas and manage her blood glucose levels. Without access to both formulations, it would be nearly impossible to keep her glucose from going too high, leading to a potentially fatal condition called diabetic ketoacidosis.
The problems started when Guardado was transferred into the custody of ICE on June 3.
"They threw out her medication," Drake says. She was processed at Laredo Processing Center, and then transferred to Hutto on June 8. After tossing her medication, someone at either Laredo or Hutto began giving Guardado a long-acting insulin, but not the short-acting formulation type-1 diabetics generally take before and after meals to counter whatever sugars are in their food.
Drake, who works for an immigration nonprofit called American Gateways, visited Hutto, which exclusively houses immigration detainees, on June 22. Guardado approached her asking for help. By this point, her glucose was out of control.
A healthy person's blood glucose floats between 75 and 100. Diabetic ketoacidosis can start with an elevated blood glucose level of 250. The day after she appealed to Drake for help, Guardado's blood glucose was in the upper 400s.
Drake immediately began contacting medical professionals outside ICE, which provides medical care at Hutto, for advice. An endocrinologist she spoke to said Guardado was in mortal danger. So Drake request that ICE release Guardado. That request was denied.
By June 29, which is the last time Drake spoke to Guadardo, the young woman had dropped her asylum request and asked her immigration judge to deport her. She didn't want to go home, but she also didn't want to die in a U.S. immigration detention facility.
Hutto Detention Center and Laredo Processing Center are both operated by CoreCivic (formerly known as Corrections Corp of America). According to a spokesperson, CoreCivic doesn't provide medical care at Hutto; ICE Health Service Corps does. While CoreCivic does provide medical services at Laredo Processing Center, a CoreCivic spokesman told me to take my query to ICE.
"[Ms. Guadardo] is receiving medical care that is consistent with the requisite standard of care for people with her condition," an ICE spokesperson told me via email on July 7. On July 8, an outside observer met with Guadardo in Laredo on Drake's behalf.
"Brenda said she's being treated well and is starting to feel better," Drake told me. "Brenda saw a nurse and doctor immediately upon arriving at the Laredo ICE facility. She's being given fruits and vegetables, and her blood-sugar levels are coming down. I do not have updated information on what type of insulin she is currently receiving or her actual blood-sugar levels, and obviously her long-term health remains a concern."
While Guadardo's case may sound uniquely harrowing due to her immigration status, type-1 diabetics do not fare well in U.S. prisons and jails, regardless of their nationality or who manages the detention center.
In Arkansas, a jail employee is standing trial for manslaughter in the 2016 death of a detainee who suffered diabetic ketoacidosis. (The staffer who found 20-year-old Morgan Angerbauer unconscious mistakenly gave her even more glucose rather than insulin.)
Last year, a federal grand jury indicted an employee of the McClain County Jail in Oklahoma for civil rights violations after he deprived a diabetic detainee of insulin and then accused him of "faking" when he developed ketoacidosis (the inmate died as a result).
A diabetic Missouri man arrested for not paying child support recently died in jail with a blood glucose level of 2,500.
The district attorney for Irving, Texas, investigated city jail staff in 2013 after an insulin-deprived diabetic died in custody. In 2012, the family of a diabetic prisoner, who died in the custody of Sheriff Joe Arpaio, sued Maricopa County.
Considering the U.S. prison system's track record with type-1 diabetics, Guadardo is lucky to be alive.
Mike Riggs is a reporter at Reason.