Ghislaine Maxwell was traced by the FBI's Jeffrey Epstein investigation using her cell phone data and a fake mobile phone mast, according to an affidavit.
The British socialite was found hiding out in a secluded New Hampshire property in July and charged with trafficking offences and perjury.
Prosecutors claim she tried to flee during the raid. The FBI found her cell phone wrapped in tin foil, according to past court filings.
However, the DIY anti-surveillance strategy appears not to have worked as agents were able to trace her through a phone she bought in the name "G Max," The Daily Beast reported.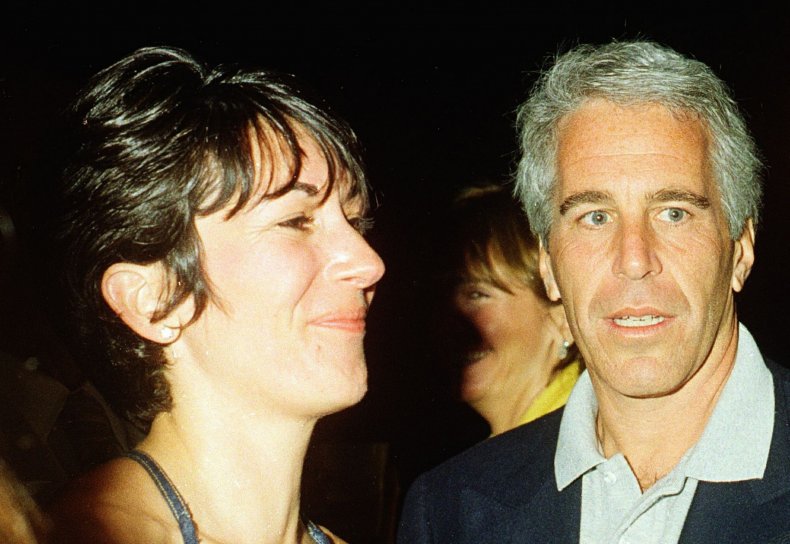 An affidavit obtained by the news site reads: "The FBI does not know Maxwell's current location and accordingly requires the information sought in this application in order to locate and arrest Maxwell."
It details how agents requested permission to "use an investigative device or devices capable of broadcasting signals that will be received by" Maxwell's phone "or receiving signals from nearby cellular devices."
The Daily Beast reported that the device mentioned was a "Stingray" or "IMSI Catcher," which poses as a phone mast in order to trick a cell phone into revealing its location, though they did not intercept her calls or messages.
The affidavit reads: "Such a device may function in some respects like a cellular tower, except that it will not be connected to the cellular network and cannot be used by a cell phone to communicate with others."
The FBI had already obtained a warrant for her GPS and location data on the mobile phone but applied for an additional warrant because they had still been unable to pinpoint her exact location.
Stingray devices are the size of a briefcase and give a more accurate location for a phone.
The affidavit adds that Maxwell shared a bank account with her husband, Scott Borgerson.
The document reveals her Amazon account sent him "multiple packages within approximately the last year" and says she last contacted him using the phone in around March.
The account of the FBI's dramatic raid comes after Ghislaine Maxwell was denied bail by the federal court in Manhattan.
Her lawyers had claimed she was being kept in unfair conditions, in virtual solitary confinement and with guards waking her with a flashlight regularly to check she was alive.
However, prosecutors previously argued she was a flight risk when she first applied for bail in the summer, The Guardian reported.
Maxwell denies the allegations she groomed minors for Epstein to abuse and awaits trial in July.