How to Go to Hawaii (Practically) for Free
Use miles from these airlines to avoid blowing your budget on the flight to our island state.
Hawaii is a popular destination for many reasons including relaxing beaches, beautiful scenery, and unique experiences. But ticket prices might be holding you back from visiting this tropical paradise. Not wanting to miss out on a gap in the market, many airlines know this and therefore offer ways to use award miles on flights to Hawaii.
It's possible to book one-way flights for as little as 12,000 miles each way. At this low price, an entire roundtrip can cost as much as other airlines charge for a one-way flight.
You will be able to find the best deals when flying from the western United States as most airlines base award flight prices on the travel distance. Using discount airlines and booking through partner airlines on the best rewards credit cards can help you book the cheapest award flights.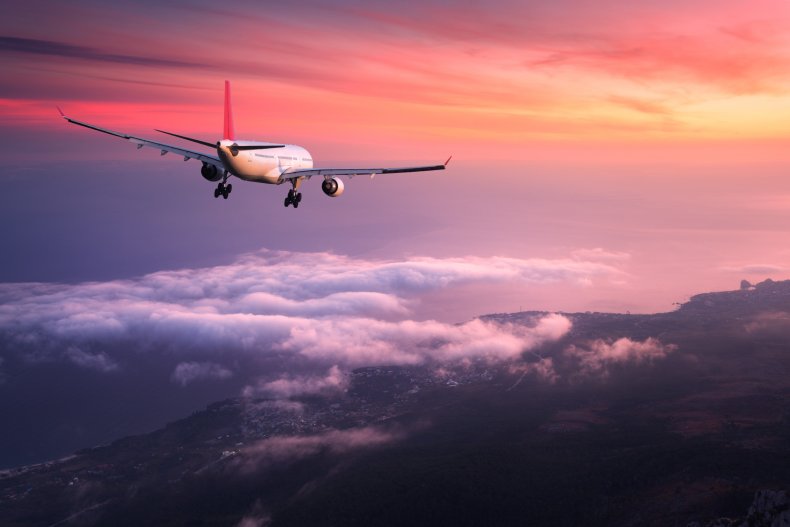 Alaska Airlines from 12,000 Miles
Some of the cheapest award flights to Hawaii are with Alaska Airlines. Your best option can be booking partner flights with Singapore Airlines KrisFlyer miles. One-way award flights cost as little as 12,000 miles from California, Oregon, and Washington.
You would pay 15,000 miles for booking the same flight directly through Alaska.
You can easily get KrisFlyer miles by having a credit card that earns American Express Membership Rewards, Chase Ultimate Rewards, Capital One Venture Miles or Citi ThankYou Points. The best credit cards for purchasing flight tickets that fall under this category let you transfer points directly to your KrisFlyer frequent flyer account.
It's also possible to book roundtrip fares directly from Alaska Airlines in economy class for 30,000 miles or 60,000 miles in first class. You can find these low fares when you fly direct from Alaska's West Coast hubs in California, Oregon, or Washington.
British Airways Avios from 12,500 Miles
British Airways Avios is another loyalty program offering partner flights. One-way main cabin flights start at 12,500 miles. British Airways lets you book one-way partner flights on American Airlines and Alaska Airlines from 12,500 miles in economy.
You will need to fly from the West Coast to enjoy these low prices. Also, one of the best parts about redeeming your Avios for Hawaii award flights is that you won't pay a fuel surcharge.
Southwest Airlines from 13,500 Miles
Frequent flyers were delighted to see Southwest Airlines start offering award flights to Hawaii in early 2019. Non-stop service to Hawaii is currently offered from their Oakland and San Jose hubs. Your first two checked bags continue to fly for free.
Southwest uses floating prices, therefore you will need to be flexible with your travel days. One-way flights can be as low as 13,645 miles on some days or as much as 44,833 on others. However, you usually won't have a problem finding flights for less than 20,000 miles.
Save Miles with the Southwest Companion Pass
Southwest also happens to offer the best travel perk for award prices. Qualifying for their Southwest Companion Pass lets one travel companion fly for the cost of fees and taxes - usually $5.60 each way - when you book your seat with cash or points.
You must either earn 110,000 qualifying points or fly at least 100 qualifying flights to get the Pass. The pass is good for up to two years, depending on when you earn it.
Hawaiian Airlines from 20,000 Miles
Award flights start at 20,000 miles each way from the U.S. West Coast and 30,000 miles from the East Coast with Hawaiian Airlines. Flying Hawaiian can be a good option, particularly from the West Coast. However, you may pay more than the legacy carriers when flying from the East Coast airports like Boston.
You may find more value in booking a first-class ticket. If so, consider using a Hawaiian Airlines credit card that comes with plenty of perks, including a 60k miles sign-up bonus. You earn the 60,000-mile bonus by spending $2,000 in the first 90 days of account opening. Note that Aviaca LifeMiles credit cards also have a limited-time 60k miles sign-up bonus.
Premium cabin flights start at 40,000 miles each way. The bonus alone gets you at least a one-way ticket to Hawaii.
Delta from 17,500 Miles
Delta uses floating award flight prices based on current travel demand and the flight distance.
Expect flights from eastern airports like Atlanta to require more miles than flying from Los Angeles. The cheapest award flights start around 23,000 miles from the West Coast and 35,000 miles from the East Coast. These flights are in basic economy class, which means you can't pick your own seat.
A better option can be booking your flight through Air France FlyingBlue. One-way economy flights start at 17,500 miles and business class flights start at 43,000 miles.
American Airlines from 12,500 Miles
From the U.S. West Coast, it's possible to find American Airlines-operated award flights starting at 12,500 miles each way. You will need to search inside your British Airways Avios account to find these partner flights.
Otherwise, booking directly through American Airlines means you will spend 22,500 miles in coach each direction. First-class seats can start at 40,000 miles each way.
United Airlines from 17,500 Miles
Booking award flights directly through United means a one-way flight costs 22,500 miles in economy or 40,000 miles in first class.
A cheaper option is booking a Star Alliance partner flight through Singapore Airlines. You will pay 17,500 for an economy flight. First-class flights cost 46,000 miles each way. Depending on award availability on United, Singapore might still offer a lower price.
Helpful Travel Tips
There are plenty of ways to use award miles for your next trip. As you can see, there are several ways to find discounted award flights. When searching for award flights, follow these tips to spend fewer miles:
Check discount airlines first
See if you can book through a partner's loyalty program
Try flying from California, Oregon, or Washington
Have flexible travel dates
The alliance partner flights are your best redemption tool when flying to Hawaii. Owning one of the best credit cards for travel purchases with a 1:1 point transfer option is the easiest way to book partner flights.
Summary
Using award miles on flights to Hawaii can be an easy way to get more value from your points. Instead of booking directly through a legacy carrier, try seeing you can book through an alliance partner or discount airline first. It can save you thousands of points as you pay less than others on the same plane as you.