How God Calls Us to Protect and Advocate for the Earth | Opinion
Many people do not immediately recognize the direct relationship between faith, God and environmental activism—but in my 52 years with the Sisters of Mercy, I've seen the connection.
For the last 12 years, I acted as the director of justice, completing community education and advocacy work for five critical concerns: the environment, racism, women's issues, nonviolence and immigration. Each of these issues are interrelated, and my faith and relationship with God calls me to address them.
As a child growing up in a devout Catholic family, I was quick to learn that the Earth is a vital gift from God to humanity, and we are charged to be its stewards. My earliest memory of environmentalism is from a childhood camping trip with my family, where I was horrified to see trash shoved into a nearby drainage pipe in a natural spring. Even as a child, I remember thinking that it was wrong to destroy the beauty of God's creation.
As I grew older, the degradation of the planet and its waterways, along with rising levels of the pollution that causes climate change, became of greater concern to me. I see the way pollution impacts many communities already struggling with other burdens.
In North Carolina, experts have warned against eating fish caught in Lake Wylie due to high amounts of cancer-causing polychlorinated biphenyls (PCBs), a byproduct of industrial pollution that has leaked into the lake. All over the state, coal ash from coal-fired power plants contributes to dirtier air and water, deadly respiratory illnesses, cancer and more climate pollution in the communities forced to host these plants—which are most often communities of color and low-income communities.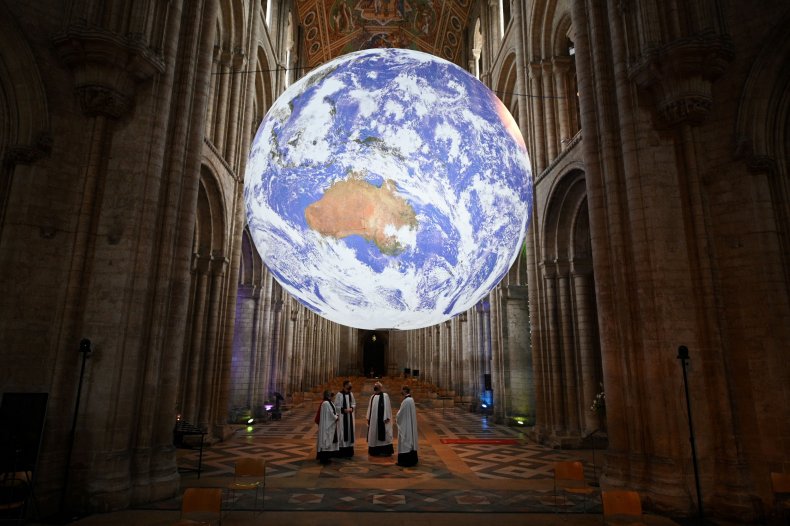 The Bible makes it evident that our relationship with others is a direct reflection of our relationship with God. In Matthew 25:40, Jesus preached, "Truly I tell you, whatever you did for one of the least of these brothers and sisters of mine, you did for me." It is our duty as followers of Christ to protect those who are subjected to systemic racism, vulnerable and resource-deprived. This includes fighting to mitigate the deadly effects of climate change and pollution that most heavily impact disadvantaged communities.
We are all undeniably reliant on the Earth and its resources. We are also obligated as members of the grand ecosystem that is God's creation to protect it and its people. Across the political spectrum, we must be united in the fight to ensure all families have access to clean air, safe drinking water and a livable climate. In order to avoid the worst impacts of the climate crisis, we must transition to an economy with net-zero carbon pollution by 2050.
President Joe Biden, a Catholic himself, has made his concern for the environment and our communities known through his Build Back Better plan. He has emphasized the need for clean energy infrastructure that protects our communities from pollution and our worsening climate crisis. Now, it's up to Congress to accomplish these goals—by passing a budget that makes ambitious investments to cut pollution, create good jobs and advance environmental justice.
As a Catholic nun, advocating for climate, economic and racial justice is a genuine expression of my love for humanity and for God. Our leaders in Congress have a critical opportunity to protect the Earth He has provided to us—but they must act now.
Sister Rose Marie Tresp is a nun with the Sisters of Mercy from North Carolina.
The views expressed in this article are the writer's own.