How Green Is the Big Apple?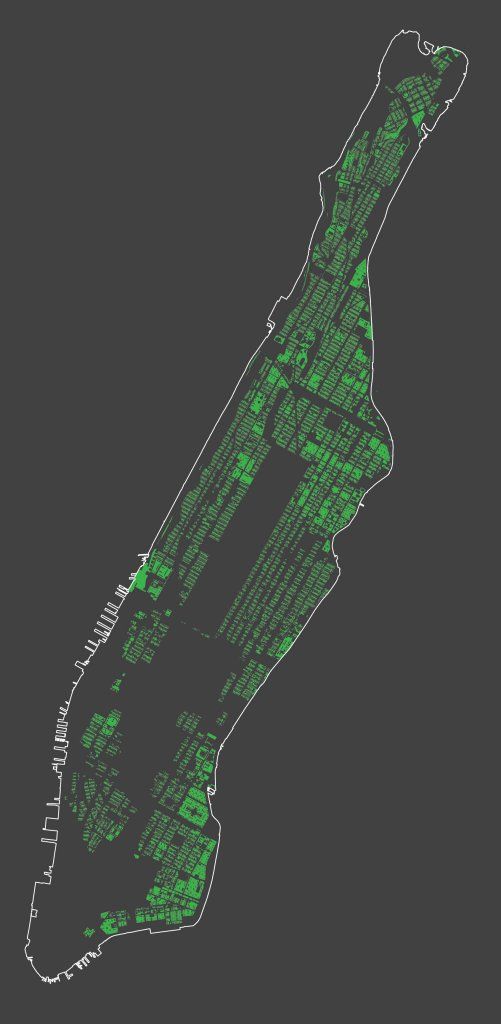 Greener than you'd think—potentially. Fully one fifth of Manhattan is yard space, according to a new study from the City University of New York, and that doesn't include parks and cemeteries. The land is in small pieces all over the island, mostly behind apartment buildings and straddling alleys, but it adds up—and if dug up and grassed over, New York's hidden yards-in-waiting could yield enormous environmental benefits. Here's how:
27 BILLION GALLONS of water flow through New York's sewage system every year. But most of it is clean rainwater. If more were absorbed naturally through Gotham's 52,236 acres of yards, the 120-year-old water-treatment system could save billions in operating costs over time.
7 DEGREES is how much hotter Manhattan is on average than surrounding suburban areas. The heat-island effect, as it's known, could be reduced by as much as two degrees during the summer if enough paved yards turn grassy. (Green rooftops would help, too.)
1 PERCENT of America's greenhouse gases are emitted in New York City. Extra vegetation cleans the air, of course—and if urbanites turn their yards to gardens, they'll find that Manhattan's dense cityscape provides long periods of heavy shade, perfect for spinach, broccoli, and brussels sprouts.
68 SPECIES of birds are commonly found in the city's five boroughs, strangely low for an area this size. With more gardens, helpful insects like dragonflies, crickets, and bees would have a place to thrive, too. New Yorkers could look forward to a commute shared with hummingbirds and mourning doves—not rats.
SOURCES: Evan Mason, Sustainable Yards · CUNY Institute for Sustainable Cities · NYSERDA · NYC Office of Long-Term Planning and Sustainability · NYC Audubon.