How Green Is the U.S. Economy?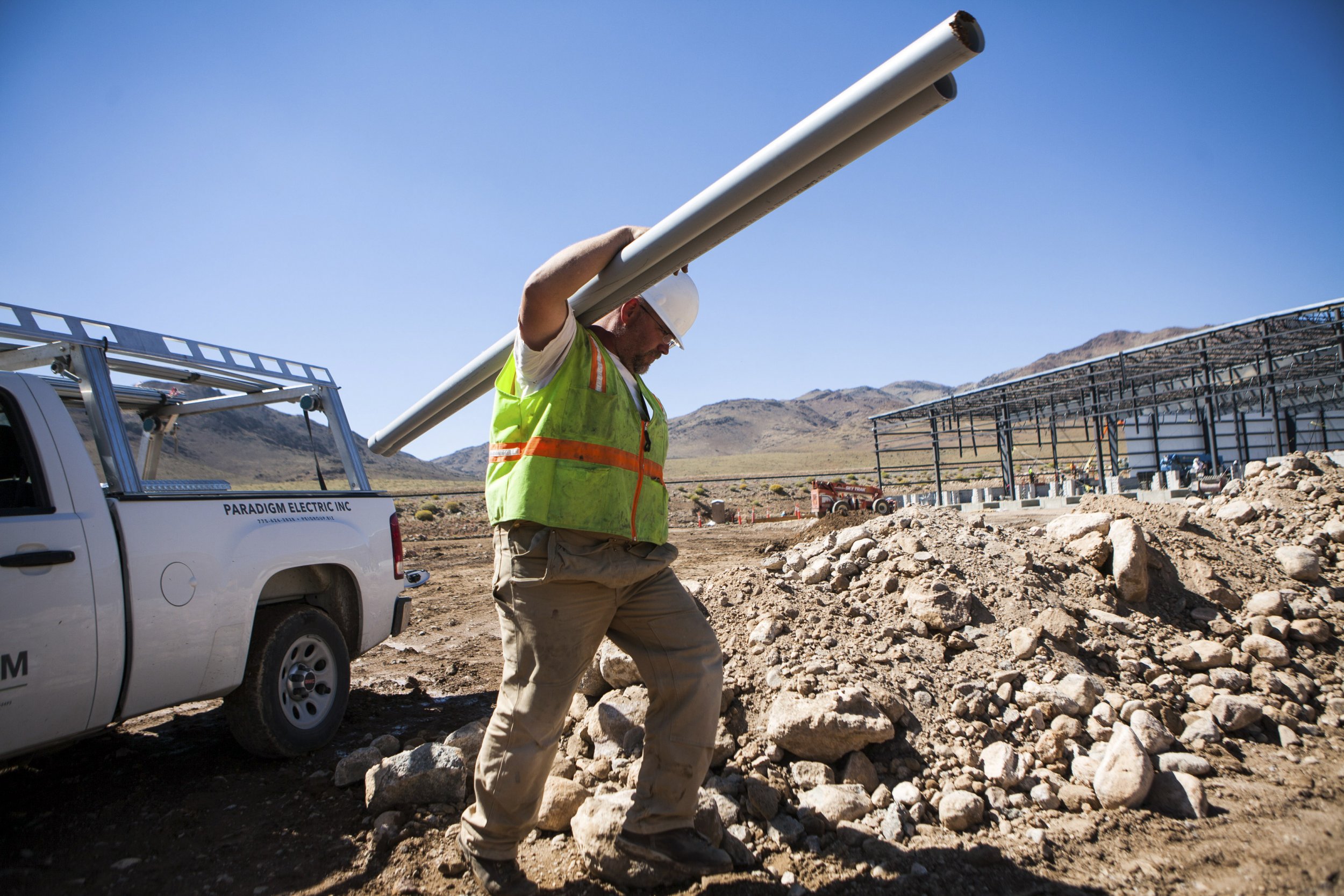 Are the largest companies in the U.S. economy helping or hurting the environment and society?
After evaluating the largest 500 firms on environmental performance of products and operations, according to the 2015 Newsweek Green Rankings, the answer is positive: they are helping. According to an "Impact Rating of Environmental + Social Factors" scale developed by investment ratings firm HIP Investor, overall, the U.S. economy rates a +2, just slightly above neutral.
But the "net impact" varies widely by industry. Industries like Telecommunications, Technology, and Healthcare scored the highest, by advancing broad-based socioeconomic development with relatively light environmental footprint, and delivering progressive employee and corporate governance performance. On the other hand, the Oil & Gas industry rates an extreme net negative rating, given its extractive business model, tremendous environmental impact, aggressive political lobbying aimed at hindering the development of clean energy sources, and the pollution associated with fossil fuels which also contribute to geopolitical tensions.
Newsweek Green Section | Green Rankings FAQ and Advisory Council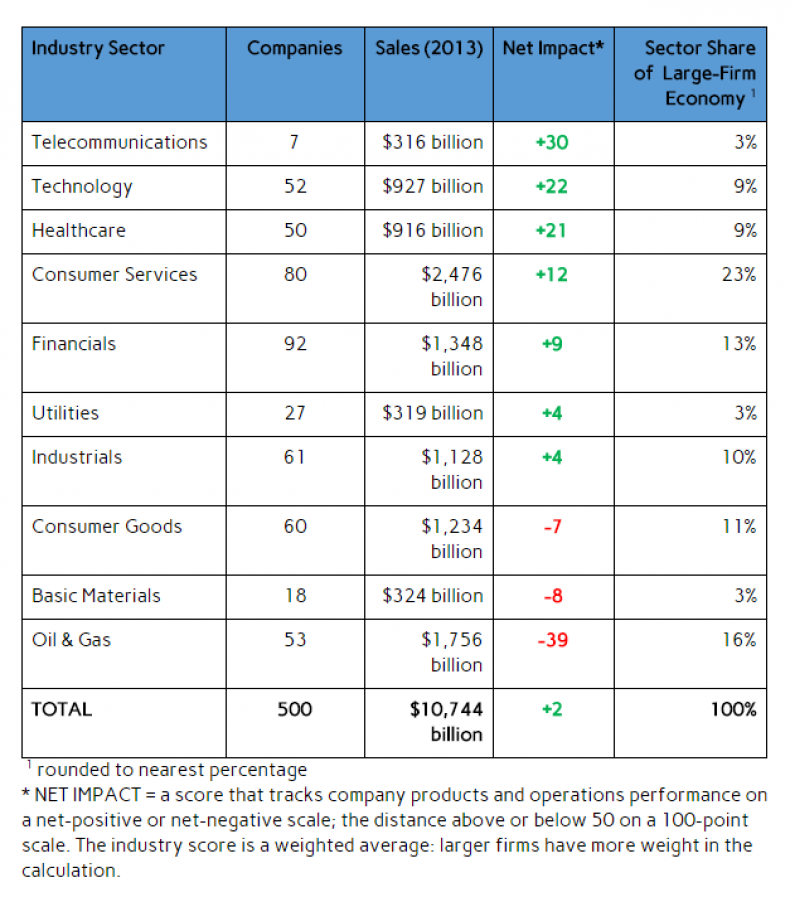 The goal of this impact assessment is to describe environmental performance of each company's operations, while also incorporating the impact of a company's products and services on ecology and society. That's why, for example, tobacco products are rated so low; they'd rank much higher if environmental impact was the sole consideration because their products are a leading contributor to causing cancer and spur high costs of healthcare.
Another example of societal impact being a factor is how companies in the financial services industry are rated. While financial services by its nature has low direct environmental impact and serves as a crucial driver of innovation, risk-taking, and insurance, HIP also considered the impact of predatory lending and excessive capital markets risk-taking to society when scoring financial services providers.
HIP's methodology for determining an individual company's Net Impact score consisted of four steps:
Analyze the Net Impact (environmental + social) and apply an industry rating to 110 specific products and services categories as defined by the FTSE Industry Classification Benchmark (ICB), a widely recognized standard for classifying publicly traded companies.
For each of the 500 companies rated, which total more than 2,000 business segments across 110 ICB products and services categories, apply the HIP industry rating to each business segment inside a company based on revenue. A diversified entertainment group like MGM Resorts for example, would thus receive a blended score consisting of lower rated segments like Gambling, and higher rated segments, like Restaurants.
Calculate each company's individual impact rating by summing the revenue-weighted average of each business segment's ICB category impact rating.
Adjust individual company ratings for any applicable company-specific factors that warrant distinction from their industry. Tesla for example, which produces and sells all-electric cars, received a higher Net Impact rating compared to other automotive manufacturers.
There are some challenges to the approach. Company scores are as detailed as they disclose revenue details; some are more open and transparent, some are more restricted in their information sharing. In other words, the rating is calculated based on available data.
HIP shared the initial results of this analysis with all companies involved. A few firms volunteered additional information and insights into the nature and revenue associated with their products and services that resulted in more representative scores of all their products and overall company revenue. Those final numbers were then incorporated by Corporate Knights Capital into the final Newsweek Green Rankings.
Investors all have the power to demand more information on the companies they invest in. This helps to reduce risk (by knowing what you own) and better evaluate whether and how much to invest – and whether you want to be a customer of that company. We encourage investors to use the Green Rankings to evaluate how to invest, what to buy and where to shop. Greener choices can build a better world.
R. Paul Herman is the founder and CEO of HIP Investor, an investment ratings firm specializing in impact and sustainability metrics headquartered in San Francisco. Lih-Hann Chiu is the Senior Research Advisor to HIP Investor, and is based in New York City.