How A Grey Blob Meme Ended Up Addressing Ukraine's Parliament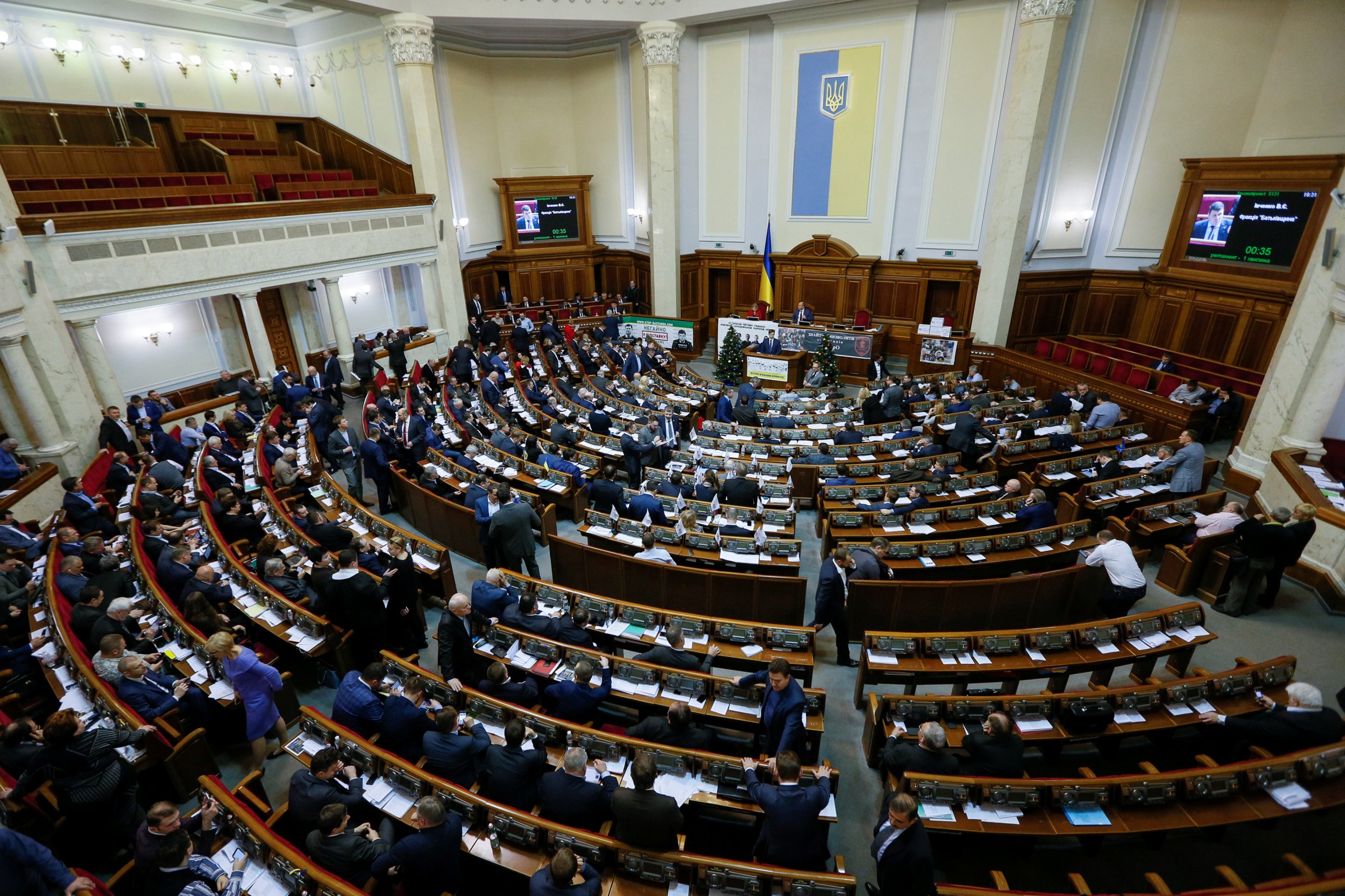 Ukraine's national assembly has seen plenty of spectacular rows and creative pickets in its vibrant quarter of a century in existence.
So it was only a matter of time before one of the country's biggest memes got the chance to address parliament. On Friday it was time for Pochekun, also known as Zhdun, to take the podium in Kiev.
Who, or what, is Pochekun?—you might wonder. For internet users in Ukraine, Russia, Kazakhstan or elsewhere in the former Soviet world, this tubby, grey creature has become instantly recognizable. His glazed eyes, drooping in a well-meaning but altogether unlovely expression and his slouching frame, arms crossed, have made him unmissable for anyone with a Cyrillic alphabet on their computer.
The creation of Dutch artist Margriet Van-Breevoort, Pochekun is actually a humanoid elephant seal. He was designed in spring 2016 and installed in a hospital in Leiden to cheer up patients, especially children waiting for news from doctors. But he quickly made a name for himself as the poster seal for endless, futile waiting. In late 2016, Russian internet users named him Zhdun (derived from the verb "zhdat"—to wait.) In neighboring Ukraine, he is called "Pochekun."
After being Photoshopped into various waiting scenes: waiting on Russia's cabinet to deliver reforms, waiting on Vladimir Lenin to complete the Communist revolution and waiting on Russia's much maligned bridge to Crimea, influential business daily newspaper Vedomosti declared Zhdun Russia's new national symbol.
Like a post-Soviet equivalent of Samuel Beckett's Vladimir and Estragon, Zhdun waits for Godot in spite of all evidence that he is not coming. On Friday he entered the hallowed halls of Ukraine's parliament, under the arm of lawmaker Borislav Bereza.
The stunt was designed to call out parliamentarians' poor attendance, at a time when reforms are meant to be implemented. According to Bereza, at the high point of attendance, "no more than 150" lawmakers were in the 450-seat plenary room, when 322 were registered.
"He, like the majority of Ukrainians, is waiting for national representatives to arrive and work," Bereza said of his stuffed companion. "And he's keenly awaiting proper changes in the cabinet of ministers."
Bereza posted photos of himself with Pochekun sitting in different spots of the main assembly room with large patches of empty seats visible in the background. The lawmaker also spoke about the issue to Ukraine's national TV channel 112.
Both Ukraine's parliamentary speaker, Andriy Parubiy and one of the most vocal firebrands of the opposition, Oleh Lyashko, complained this week about MPs' failure to attend. Parubiy compared absent lawmakers to soldiers "deserting."