How to Hack Your Way to a Better Flight in Basic Economy
Is it possible to get the cheapest fare and enjoy your flight in basic economy?
A 2013 Saturday Night Live skit is even more relevant now than when it first aired. It takes place at an airport gate during boarding time. Two passengers note they're in Group 2. "We should be getting on soon," the man says to his female travel companion. Then the gate agents call boarding for the usual suspects (parents with small children, first-class passengers, flyers with high loyalty status, etc.) After that, the female gate agent, played by Tina Fey, calls for "all foreign passengers who have not yet been called to ignore us and trying to board anyway." Her male colleague adds, "Once again, we're asking all Brazilian and Italian passengers to begin pushing and shouting and selectively understanding English." They then call for passengers with "carry-ons that have no chance of fitting in the overhead compartment." "Farters" are next, followed by "people who clap when then the plane has landed." Fey then adds, "We will not board you because what you do is stupid."
By this time the couple in Group 2 are the only passengers left and they've grown understandably frustrated.
This SNL skit took place a year after Delta Air Lines introduced Basic Economy, but it foreshadows what was to come for air travelers everywhere. Delta introduced the "cheaper," albeit much more restrictive fares to compete with the onset of budget airlines, such as Spirit and Frontier. United and American instituted it in 2017. Alaska, Hawaiian and Jet Blue followed suit in 2018.
For the uninitiated, what is Basic Economy?
Let's start with the good news and what it is not. "One thing to remember is that for most travelers, basic economy is not so bad," said Brian Sumers, senior aviation business editor at Skift. "Every seat in the standard economy section of an airplane is the same. Each has the same legroom and shoulder space. If the airplane has televisions at each seat, basic economy customers have access to them, too. Once a customer is on board, the basic economy experience on a U.S. airline is nearly identical to the experience for everyone else in coach."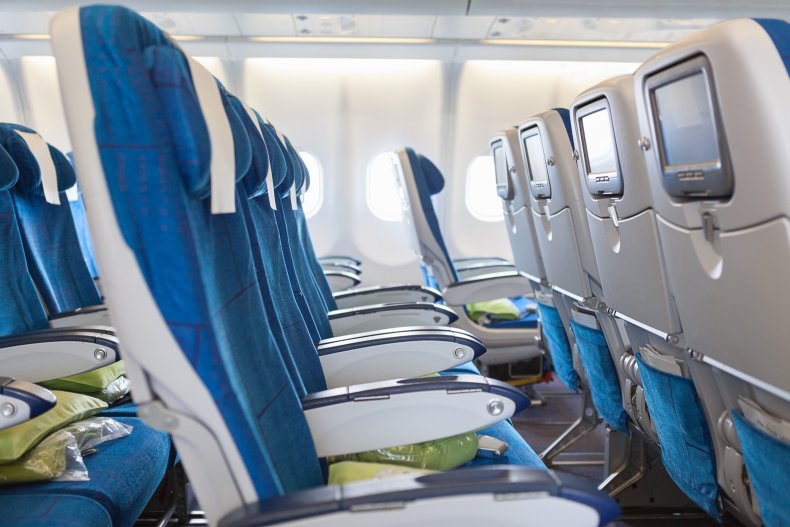 He's right. But here's the difference between Basic Economy and standard economy: In some cases, if you're not checking a bag—which you'd have to pay for if you did—you can't check in online because you're only allowed to carry-on "one small personal item." So, the airlines make you check in at the airport where an employee polices your carry-on to make sure it's small enough. They don't allow you to choose your seat (unless you pay for the privilege) and thus almost always issue an aisle seat (and if you're flying with someone, don't expect to sit next to them).
Finally, they make you board last, and thus all the overhead bin space is full, in case you had any hopes of stowing away that "one small personal item." Unlike United, Basic Economy for Delta and American is slightly more generous in that you can actually bring a legitimate carry-on item on board. You also cannot change your flight at all, which means business travelers, that all-important demographic, will almost always eschew basic economy for a more expensive, less-restrictive fare.
While the flying experience may be virtually the same—save for the fact that you likely will end up in a middle seat and not next to your travel companion—the Basic Economy devil is in the preflight details, as noted in the above paragraph.
"Some airlines allow you to book basic economy and pay extra for an assigned seat," said Sumers. "By doing this, you may be able to get the experience you want and still save a few bucks off the price of a regular ticket, which comes with seat assignments. Also, regional jets don't have middle seats at all, so if you book a flight on a Basic Economy ticket on a regional jet, you'll know that even if you're given the worst seat on the plane, you won't be wedged between two strangers."
And for frequent fliers or those willing to add another credit card to their wallet, Sumers adds, "some airlines exempt co-branded credit card holders from some of their more onerous Basic Economy rules. If you have United cards, for example, you can still bring a carry-on bag when flying basic economy."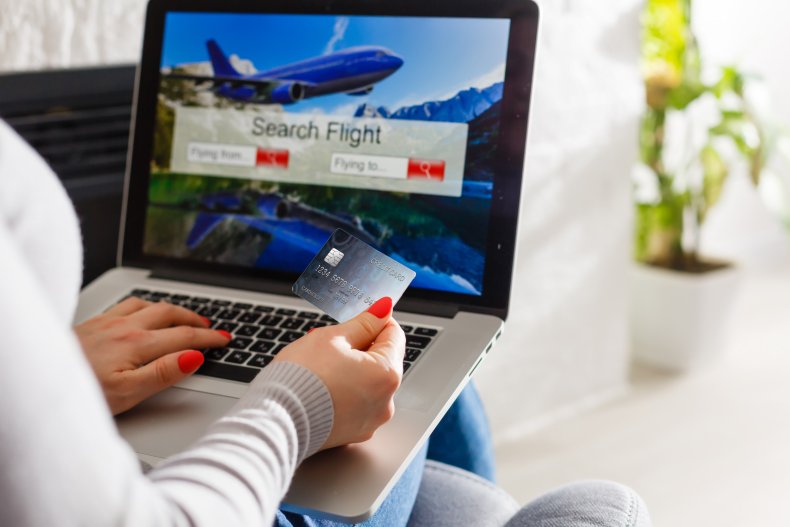 For those who have had a preflight Basic Economy experience, it can't help but feel like you've morphed into a bovine. Or that the system is designed to seem so unpleasant that next time you'll pony up more cash so you can go back to regular economy—the way things were before Basic Economy was introduced. After all, Delta has claimed that more than 50 percent of passengers have paid more for less restrictions after buying a Basic Economy fare and realizing its limitations.
"This is exactly the strategy," says Ramsey Qubein, a writer who focuses on the airline industry. "And they didn't lower fares for Basic Economy. They just took what were the cheapest fares and labeled them basic economy. So technically to get what you were getting before it was a fare increase to avoid Basic Economy. Airlines were smart because now they upsell non–Basic Economy to people, yet still compete with budget airlines."
So, save for an airline credit card, some serious loyalty status on an airline, or just paying more money to get yourself into non-Basic Economy, there's little we can do. "Sadly," said Qubein, "It's the new way forward." In June 2018, United began Basic Economy for international flights. And in April 2019, Delta did the same.
Qubein added, "And now European carriers are doing it, too!"
Welcome to the not-so-friendly skies, travelers!