How HarperCollins Kept a Book Claiming to Out the Zodiac Killer Secret for an Entire Year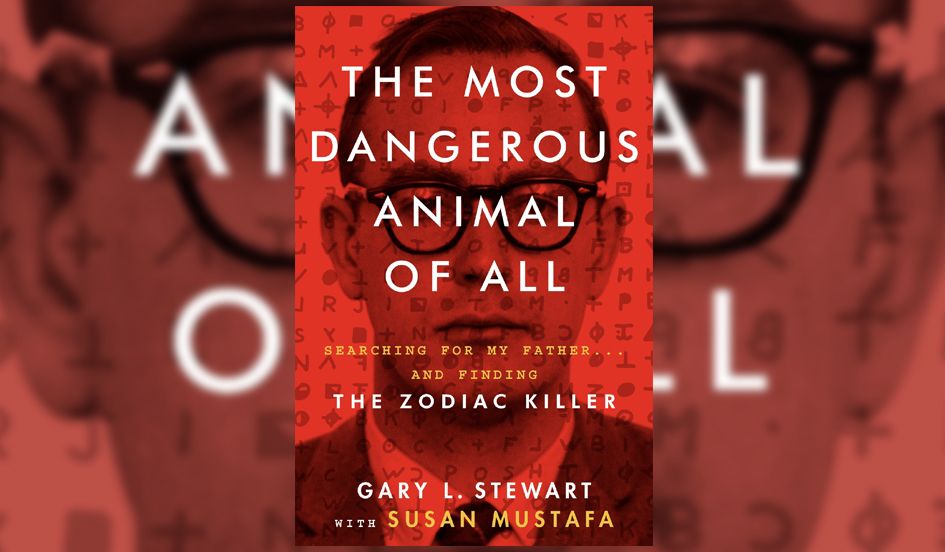 HarperCollins' publicity campaign for The Most Dangerous Animal of All, a book published this month by Gary L. Stewart, has been one of the most elaborate in recent memory: near total silence. The book was kept entirely a secret until last week, when word leaked out to the Daily Intelligencer.
By then, Stewart's book was due in stores the following day.
The reason for the secrecy, of course, is the sensitive nature of the book's subject. Twelve years of research led Stewart, a cleaning company executive in Louisiana, to believe that his dead biological father was the Zodiac Killer, who terrorized Northern California and taunted its newspapers with cryptic messages in the late 1960s.
Zodiac murdered at least five confirmed victims in 1968 and 1969, though in correspondence he claimed a victim count of more than 30. His unknown identity has obsessed both police and amateur sleuths in the nearly five decades since and was the mystery at the heart of a David Fincher thriller in 2007. Stewart now says he's solved it.
The individual tasked with keeping that revelation from leaving HarperCollins's premises was Kate D'Esmond, the publishing house's director of publicity. Daily Intel's Elon Green identified the broader contours of those efforts last week:
The Most Dangerous Animal of All, by Gary L. Stewart, is being published tomorrow but still has no cover art on the publisher's website. It hasn't gotten any press. As of 1:30 p.m. today, its Amazon sales rank was #140,113.
Setting aside for a moment the details of Stewart's claim—and the skepticism it will duly encounter, given how many times Zodiac has been "identified" before—D'Esmond spoke with Newsweek about how, precisely, you keep a newsy, high-stakes memoir a secret at one of the world's largest publishing houses.
The process was set in motion a little more than a year ago, when the B.G. Dilworth Agency first approached HarperCollins, successfully, with the book proposal, a "standard acquisition procedure" that came with a less-than-standard nondisclosure agreement.
"When we acquired the book, everybody knew that we had it in-house. So it wasn't a secret in that sense," D'Esmond told Newsweek. "But as far as out-of-house, we did pull the jacket back from Amazon." Instead, there was no cover art and a vague summary that hinted at a "notorious and still at large serial killer," but gave no further identifying characteristics.
Nor were galleys made, the preliminary mock-ups of a completed book that are typically sent to media outlets ahead of time.
"A lot of the time when we have galleys, someone will steal one from my office," D'Esmond said. "We were definitely more vigilant than we would normally be. Even the manuscripts that we have in my office, I made sure that they were under a stack of something else."
And instead of galleys, the publishing house bound up printouts of the book itself, "maybe a dozen or so," and closely selected which writers to let in on the secret. They were sent to about six media outlets.
"We had to whet their appetite," D'Esmond said. "So we would send them an email that said, 'We have a book about a man who was adopted as an infant. His search for his biological father led him to discover that his father was one of the most notorious serial killers of all time.' They were obviously curious."
If they wanted in, those writers were asked to sign a nondisclosure agreement, which would legally cover not only themselves but the entire media outlet in question. It's not uncommon for HarperCollins to publish books—political memoirs, say—under some sort of media embargo, but it is rare for the book's entire basic premise to be kept under wraps.
As the publication date drew nearer, the publishing house had some media outlets set to go live that day—but instead it got a call from Daily Intel's Green.
"He had gotten wind of it somewhere, we don't know where," D'Esmond said. "He seemed to have some information about it. We didn't know when the story would run."
But instead of unraveling a yearlong campaign of slyly preserved secrecy, the story ran the night before publication and only bolstered it.