Drink When They Mention the Iran Deal: How to Have Fun Watching the Republican Debate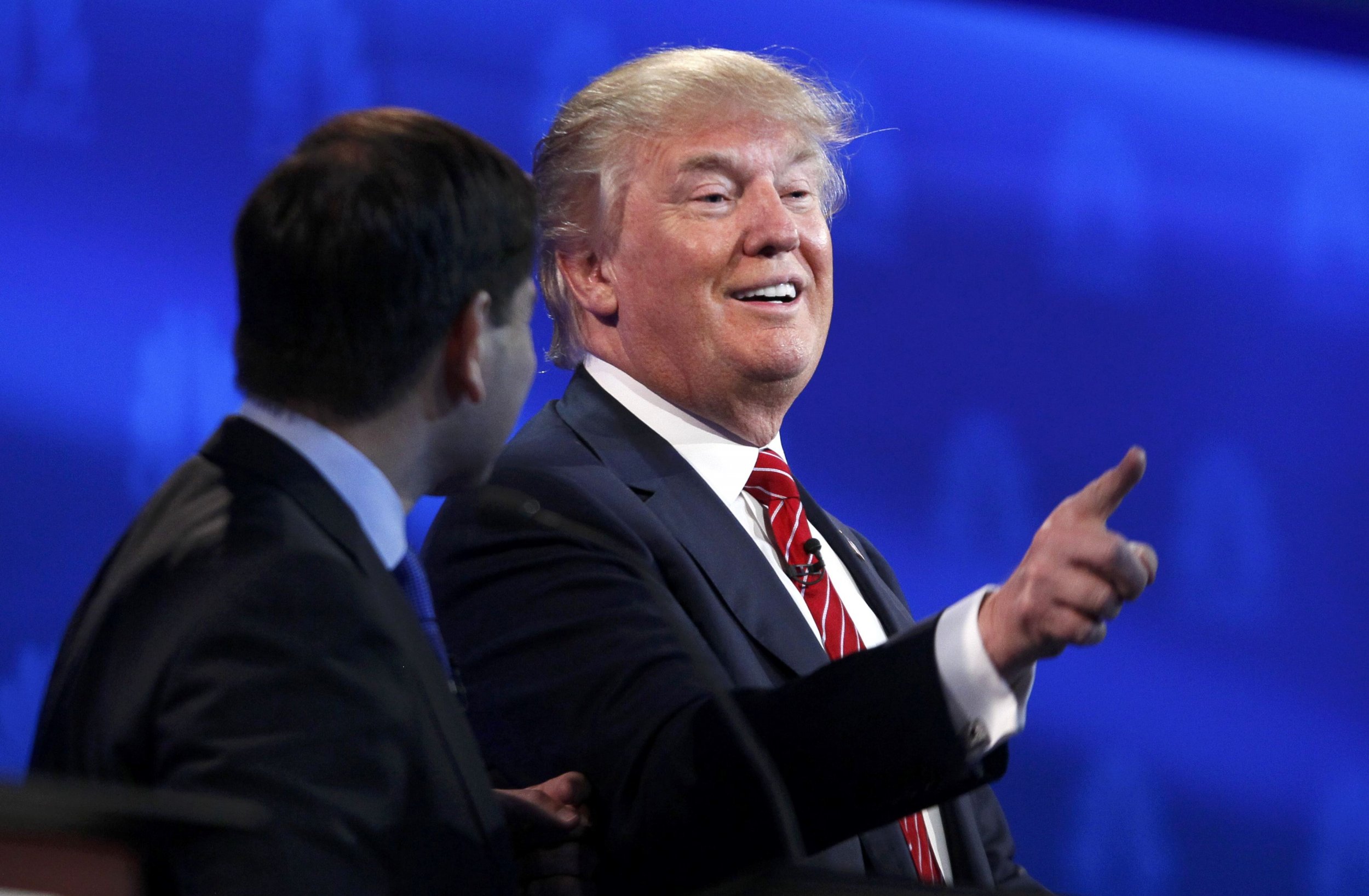 Updated | The 2016 presidential election is still more than a year away, but the fourth debate between Republican candidates for the presidential nomination is now underway. That means one thing: debate bingo.
A number of publications have created bingo cards for Tuesday night's debate in Milwaukee, including Rolling Stone, Time and this outlet. The Washington Post went all meta and created a bingo card featuring 24 different versions of debate bingo.
Three debates in, some themes have emerged, prompting some outlets to have separate "evergreen" and debate-specific rules. At Rolling Stone, "evergreen rules" include drinking every time a candidate "force-feeds an Israel reference into a question where it doesn't belong" and whenever someone pledges to "take our country back." Debate-specific suggestions include drinking if someone brings up "red cups," a reference to the recent outrage over Starbucks' minimalist take on the holiday season, which some believe is proof of the "War on Christmas."
USA Today took a more traditional route, making bingo cards that win you points whenever someone mentions West Point, January 2017 or the middle class. Promising to defund Planned Parenthood, criticizing the Iran nuclear deal or denying climate change will score you points in the The Los Angeles Times' version of bingo. The Sun-Sentinel suggests turning bingo into a drinking game, but doesn't recommend it "for anyone who has to work Thursday morning."
One person who won't be playing bingo: President Barack Obama. In fact, he won't even be watching the debate, according to White House Press Secretary Josh Earnest. Earnest added that Obama hasn't watched any of the previous debates, "but he has certainly followed the news coverage" of them.