How to Have a Memorial Day Picnic Without Going Outside
Not only do we honor the brave soldiers who died fighting for our country, the Memorial Day weekend also marks the unofficial start of summer. Due to the pandemic, however, the usual visits to national cemeteries and crowded gatherings at the beach are put on hold.
Traditionally on the last Monday in May, visitors flock to Arlington National Cemetery where attendees would decorate graves with flowers and mark each spot with a small American flag. Unfortunately on this Memorial Day, participants are not allowed to decorate the graves due to the coronavirus outbreak. Family members are allowed to visit the burial place of their loved ones, but only if they are wearing a face mask. And with the national cemetery closed off to the public, tourists will not be allowed to enter the premises.
Meanwhile, restrictions have also been placed on beaches in New Jersey, Connecticut and Delaware. New York City beaches will be open to the public, but swimmers are forbidden to jump into the water.
With outdoor activities being kept under control for this year's holiday, how can you plan something fun for you and your family? If you're interested in celebrating the holiday and being patriotic at the same time, there's nothing like a do-it-yourself project at home.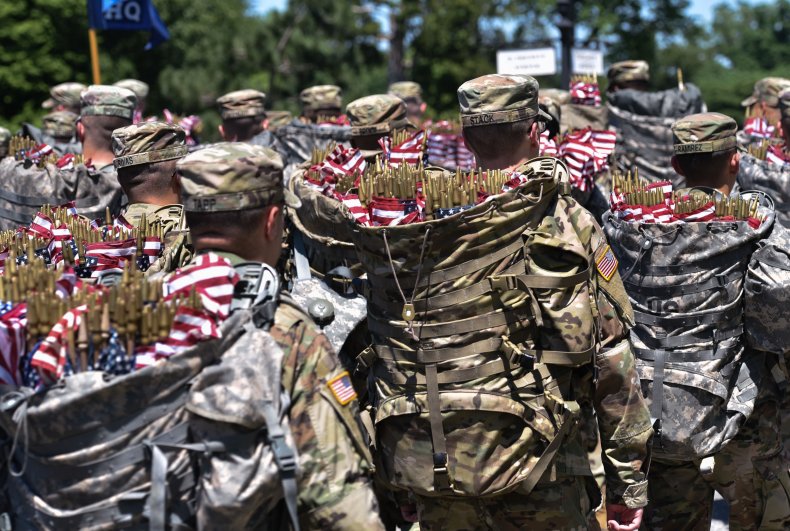 Decorate Your Living Room
Did you know you can turn your living room into a homemade beach? Move the furniture around to give yourself ample space. Grab some beach towels, bring the wheelie cooler, and add a fake plant for background. Even a picnic basket would be great to bring along with some beach chairs and a table. So just relax and close your eyes when you lie down on the picnic blanket.
The Sounds of the Beach
If you miss the sounds of waves crashing and seagulls squawking, there are rest-and-relaxation albums that can help with that. You can download Ocean Waves: Calming Sounds of the Sea onto your laptop and play the meditation album as background noise.
Music
If you're interested in playing patriotic music from your Memorial Day playlist, make sure to include Loretta Lynn's country song "Dear Uncle Sam" and Bob Marley's reggae track "War/No More Trouble."
The Poppy
If you're looking to add something symbolic onto your clothing, a red flower showcases your support for the Armed Forces. The poppy became the official Memorial Day flower after being referenced in the 1915 war poem, "In Flanders Fields," by Canadian Lieutenant Colonel John McCrae. In the poem, red poppies blossomed in the fields over the tombs of fallen soldiers.
Indoor Grill
Since outdoor grilling clearly isn't an option, just one grill pan will actually do the trick. In order to heat up a kebab, for instance, you just need peppers and slices of beef to add to a stick. Even a grilled cheese sandwich is a delicious snack to add into your picnic basket.
The American Flag
While it is a time to have fun and relax, Memorial Day is also about honoring those who served and made the ultimate sacrifice. So make sure to fulfill your patriotic duty and salute the American flag indoors.
Fireworks
You can still watch the fireworks without having to step outside. Fortunately, YouTube has tons of firework displays for you to pick and watch.
Drinks
All this depends on how much you already have in your liquor cabinet. You can be your own bartender. But if you're going to drink, do it sensibly and don't overdo it around children.
Video Chats
Don't forget you can still hang out with your friends for a Memorial Day gathering sans the outdoor grill and picnic table. You can video chat with them through FaceTime, Zoom, and Portal. Make sure to tell them how you turned your living room into a beach.