People looking to help out those affected by the tragic events at the Astroworld Festival in Houston, Texas, can donate to victims and families through a GoFundMe hub.
Eight people lost their lives following a deadly crowd surge at the Friday night show organized and headlined by rapper Travis Scott, while dozens of others were injured. Some families have reached out for public assistance in covering funeral costs and hospital bills.
GoFundMe has a page set up that links to various, verified fundraisers that go directly to those affected by the Astroworld incident. As of publication, four fundraisers have been set up on the page. One was organized by the family of Brianna Rodriguez, a 16-year-old high school junior who lost her life. The family is seeking money for funeral costs.
Another fundraiser is for the family of 21-year-old Axel Acosta. A college student studying computer science, Acosta went missing at the festival. His father later identified his body, and his family is seeking help to pay for out-of-state flights to Texas and to fund his funeral.
The family of 23-year-old Rodolfo "Rudy" Peña is trying to raise $100,000 for his funeral expenses and a memorial in his honor after he died at Astroworld.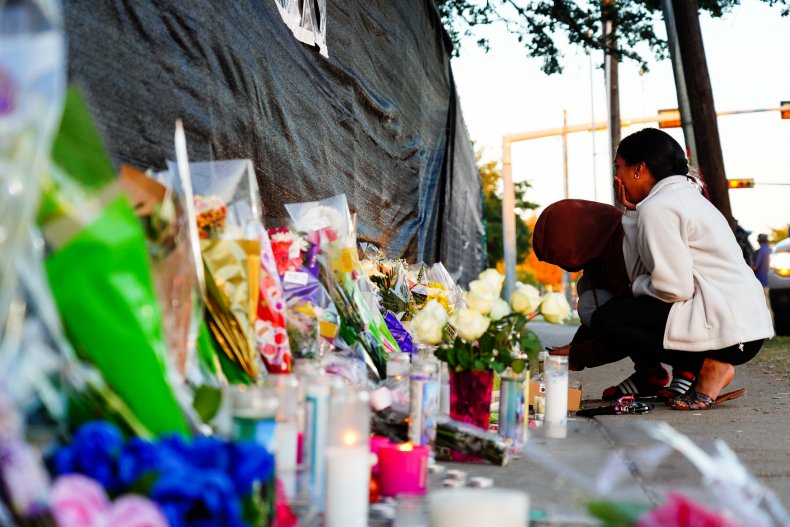 Treston Blount set up a GoFundMe page to raise money to help cover medical expenses for his 9-year-old son, Ezra. During the show, Treston was crushed by the crowd and passed out. Ezra was on his father's shoulders at that time, and the family believes he was trampled after Treston lost consciousness. The young boy is now in a medically-induced coma and has multiple injuries throughout his body and to many of his organs.
Along with the link to GoFundMe's Astroworld fundraiser hub, people can check the organization's Twitter account about other families who may set up pages in the future.
A criminal investigation into the tragedy is currently underway. There have also been numerous lawsuits filed that allege Scott, concert promoter Live Nation, organizer ScoreMore and others who worked on the festival were responsible for the crowd surge.
The police investigation will involve the homicide and narcotics divisions. Several attendees reportedly had to be revived with the anti-drug overdose medicine Narcan, including a security officer who Houston Police Chief Troy Finner claimed appeared to have an injection mark on his neck.