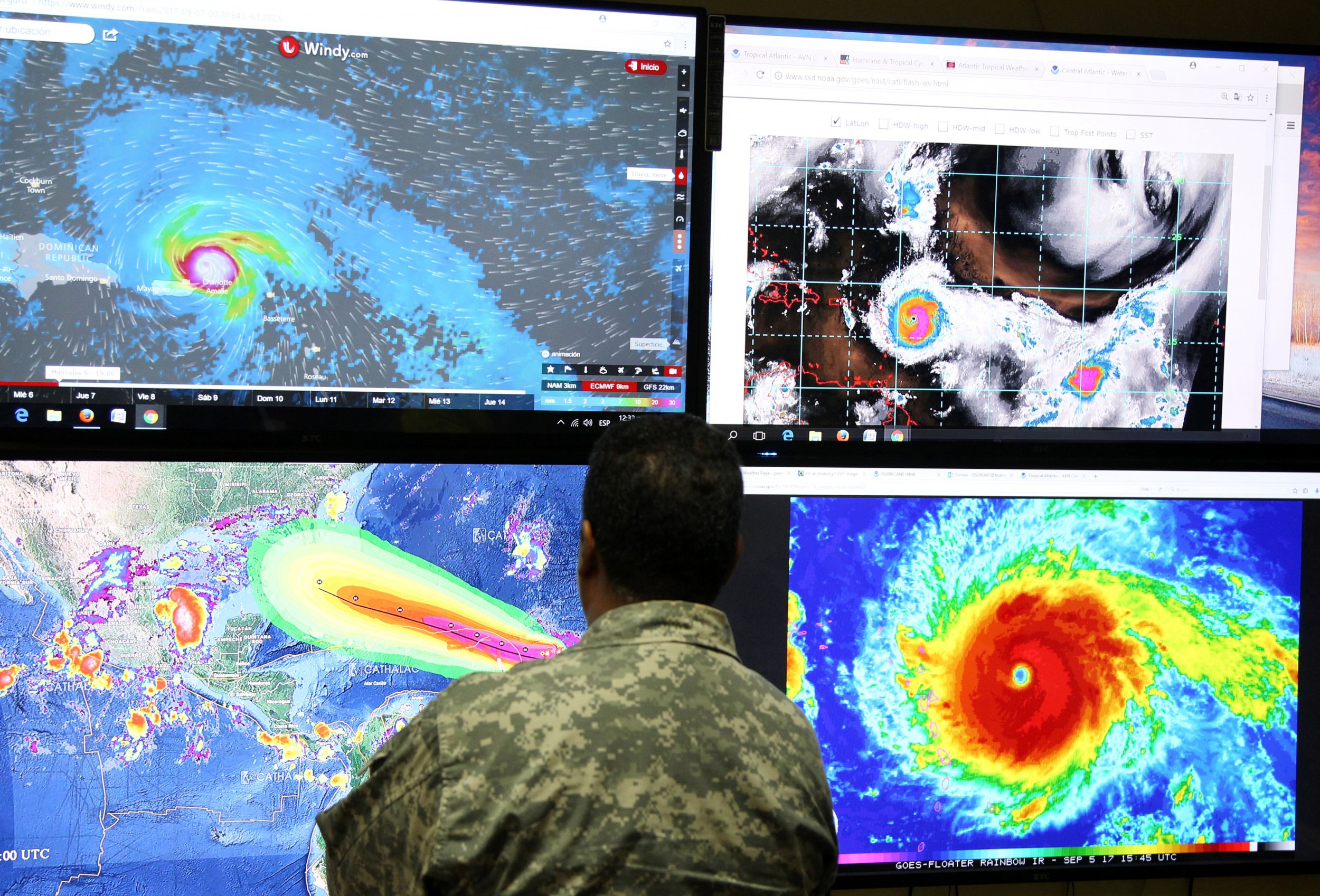 Homeland Security said Tuesday that 124 staff from the Federal Emergency Management Agency are fanning out across the U.S. Virgin Islands and Puerto Rico to help prepare for Hurricane Irma.
The Red Cross is telling Americans that there's lots they can do to help too.
In Cleveland, the Red Cross is rapidly training new volunteers to head to Florida in the coming days to help victims of the Category 5 hurricane moving toward the state. The Red Cross branch in Northeast Ohio is also calling for more volunteers as Irma and the fallout from Hurricane Harvey continue in parallel.
"We have sent four workers to Florida from Northeast Ohio, and there are dozens more from across the country who are heading to Florida now, before any potential storm hits," Jim McIntyre with the Northeast Ohio Red Cross told Cleveland ABC News outlet News 5 Tuesday.
The Red Cross is learning from its experience during Harvey when volunteers were delayed getting into Houston, Texas, by flooding caused by the storm.
"We're pre-deploying volunteers and assists—emergency response vehicles over to the Florida area," Red Cross Regional Communications Director Nigel Holderby told Dallas, Texas, ABC News outlet WFAA 8 Tuesday.
The emergency and disaster relief charity is holding off sending volunteers who are ready to help with recovery efforts after Hurricane Harvey because they will be needed more urgently in the South East.
On Tuesday Irma became the most powerful hurricane ever recorded in the Atlantic Ocean with its Category 5 winds gusting at speeds up to 185 mph. It's so strong it is even showing up on scales for measuring earthquakes.
The eyewall of the storm—where winds are most powerful—is passing north of the U.S. territory's capitol city of San Juan.
Read more: Hurricane Irma Leaves Scientists At An 'Utter Loss For Words' As it Hits Barbuda
Some Red Cross volunteers are also enlisted to help out on social media, connecting people with the help they need. Volunteers who want to help out with Hurricane Irma or Harvey can apply on the Red Cross website. But they need to be able to commit to working 10 days for 10 hours a day.
Americans don't necessarily need to wade into the eye of the storm to help out, however, said the Red Cross in a statement Tuesday. They urged people to donate money to help give people affected by the hurricane shelter, food, and emergency support, including transportation away from the storm.
The recovery efforts from Hurricane Harvey, a Category 4 hurricane, are expected to cost upward of $150 billion, said Texas Governor Greg Abbott last weekend. About 60 people lost their lives in the storm.
Evacuation notices have been issued by officials for parts of Florida, including the Florida Keys. Miami-Dade County Mayor Carlos Gimenez declared an emergency and evacuations of people with special needs, like the elderly, will begin Wednesday.
With the damage from Irma, the costs to the federal government and insurance companies is expected to rise significantly.