How to Help the Gulf Recover From the Oil Spill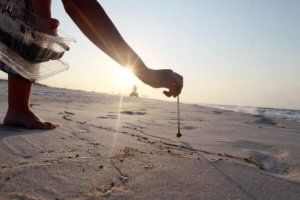 As the oil spill in the Gulf of Mexico drags on, BP chief executive Tony Hayward isn't the only one wishing he could have his "life back." It's a fair bet that Louisiana's out-of-work fishermen, President Obama, and scores of comatose, washed-up fowl feel the same way. The truth is that what began as BP's responsibility has broadened to become all of ours—but knowing just how to help can be daunting. Below, a list of ways to donate time, money, and resources:
BEAT BACK THE SPILL
BP has established the Vessels of Opportunity program to enable local boat operators to help with response, including transporting supplies and deploying boom barriers. To qualify, boat operators must complete four hours of training and meet vessel size and safety requirements.
Submit an idea or alternative resource technology to contain the spill (281-366-5511, or via BP's suggestion box). Ideas are assessed by BP's technical experts. So far, more than 20,000 have been received, with 100 of these escalated for more detailed review.
Report oil landfall on the shore or breaks in the floating boom barrier (866-448-5816). Reports can also be e-mailed to bpspillmap@gmail.com, tweeted with the hashtag #BPspillmap or posted on the Louisiana Bucket Brigade's oil-spill crisis map.
VOLUNTEER TO CLEAN UP
Louisiana Gulf Response, the central relief coordinator, is seeking volunteers. Tasks include logistics, transportation, food preparation, wildlife recovery, and photographing oil movement. In some cases, no training is necessary; in others, such as cleaning oiled birds or handling contaminated materials, certification is required. Pre-veterinary students, veterinary technicians, and those with HAZWOPER (Hazardous Waste Operations and Emergency Response Standard) training are especially encouraged to apply. E-mail any questions about the volunteer program to coalition@crcl.org. The best approach is to register, then wait to be contacted.
BP is conducting daily training for volunteers at the Mobile Civic Center in Alabama. This includes basic beach cleanup, wildlife recovery and rehabilitation, and high-level courses for responders having direct contact with petroleum. To register, call 866-647-2338.
SUPPORT DISTRESSED WILDLIFE
DONATE TO HELP FISHERMEN AND LOCAL COMMUNITIES
The Greater New Orleans Foundation's Gulf Coast Oil Spill Fund will be used to provide emergency grants to spill victims and to counter long-term economic, environmental, and cultural effects.
The St. Bernard Project, a nonprofit formed after Hurricane Katrina that aims to provide housing and mental-health support, is working with families affected by the spill.
Oxfam America is also helping communities affected by the spill through it's Gulf Coast Oil Response Fund.