Hurricane Michael Aftermath: How to Help Storm Victims, Ways to Volunteer, Donate Money, Blood
Hurricane Michael has downgraded to a tropical storm, but the damage the storm has caused since it made landfall on the Florida Panhandle and Big Bend region on Wednesday is widespread. Many Americans are looking to help the thousands of people affected by the storm. Here is a list of places to donate and to support those affected by the storm.
Donate Money
Hurricane Michael Relief Fund
GlobalGiving is a nonprofit crowdfunding organization that supports grassroots charity projects in affected areas. The Disaster Recovery Network at GlobalGiving has launched a Hurricane Michael Relief Fund to provide those affected with food, fuel, clean water, hygiene products, and shelter.
Send Checks with "Hurricane Michael" in the memo to:
GlobalGiving,
1110 Vermont Ave NW, Suite 550
Washington, D.C., 20005
Or donate online here.
American Red Cross
There are many ways to donate to the Red Cross Disaster Relief Fund. The organization raised $522.7 million to help those who were affected by Hurricane Harvey in Texas and Louisiana last year. To donate to those affected by Hurricane Michael, call 1-800-RED CROSS or donate here.
The Salvation Army
The Salvation Army is on the ground helping survivors affected by natural disasters. To help contribute to their efforts, donate here.
Habitat for Humanity
The housing organization will be on the ground working assessing the need on how to help survivors. After a natural disaster, the organization's role "is primarily in the long-term recovery of disaster-stricken communities."
"In the aftermath of Hurricane Michael, our hearts and prayers are with the people affected. Hurricanes like this one can leave families without a place to call home," the organization wrote.
Donate here to help their efforts.
National Voluntary Organizations Active in Disaster
National Voluntary Organizations Active in Disaster (VOAD) is an organization that was founded in 1970 of more than 100 local and national organizations working to assist those affected by a natural disaster. Click here to donate.
Charity Navigator
Charity Navigator has compiled a list of highly rated organizations planning to respond in the aftermath of Hurricane Michael. Click here to see their list.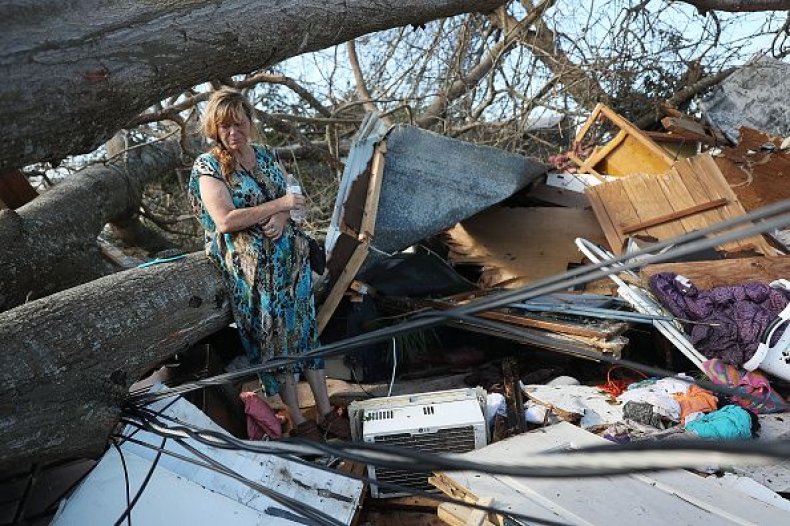 Volunteer
National VOAD
The National VOAD will evaluate skills and set up those who are willing to volunteer their time with one of their 100 member organizations. Click here to fill out a form to volunteer.
American Red Cross
The Red Cross is currently looking for volunteers to help at shelters in North Florida from Hurricane Michael's aftermath. Click here to apply to volunteer.
Donate Blood
One Blood
OneBlood, a nonprofit organization, is asking for donors to give blood. The organization is located in counties across Florida and in the southern regions of Alabama, Georgia and South Carolina. Click here to find where their blood drives are located.
Red Cross
The Red Cross is asking those who are not affected by the storm to donate blood and platelets. On their website, it says the storm has canceled dozens of blood drives. To make an appointment, use the Red Cross Blood Donor App, call 1-800-RED CROSS, or click here.