How to Help Southern California Wildfire Victims: Where to Donate and Volunteer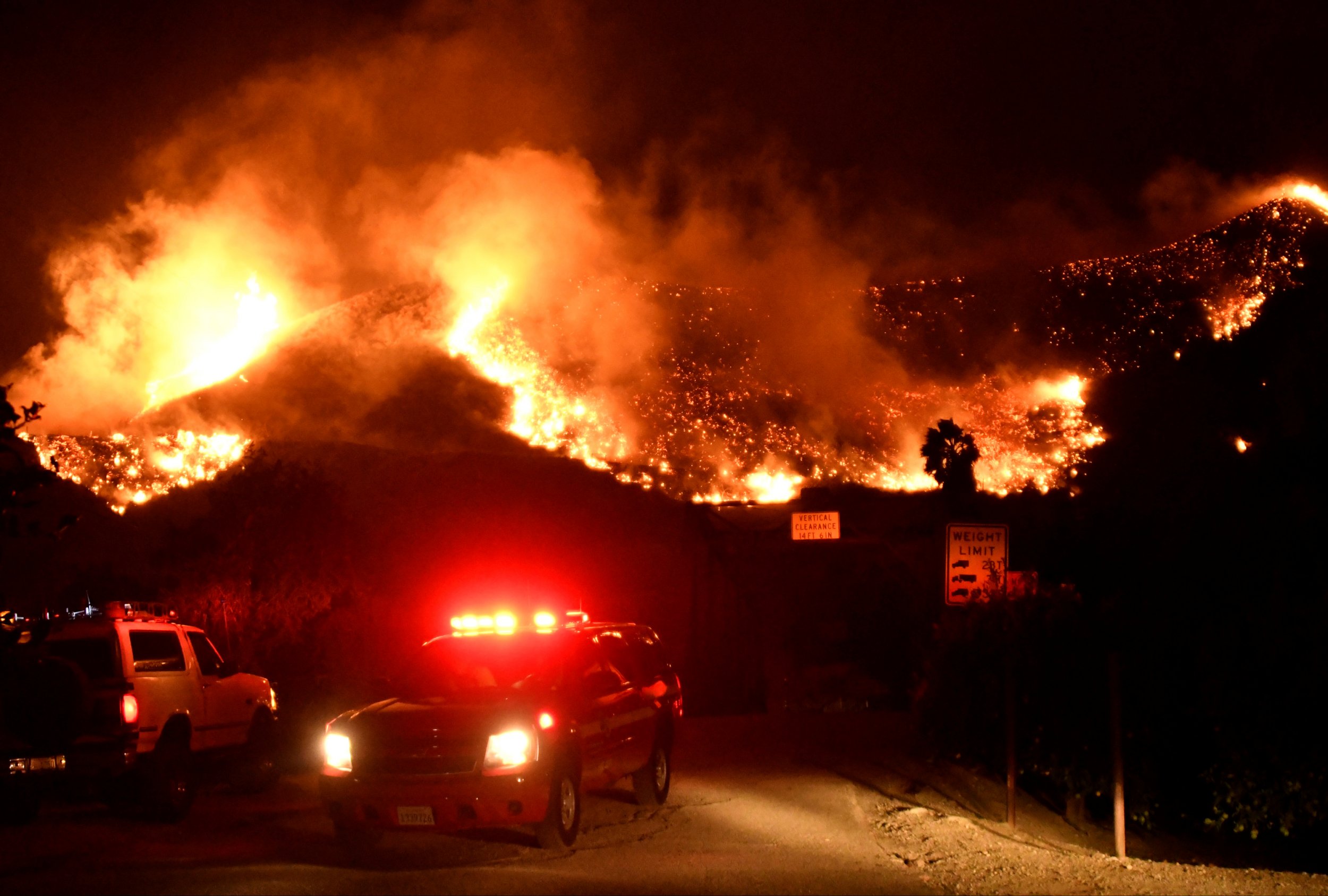 Tens of thousands of people in Southern California have been forced to evacuate—and hundreds have lost their homes—as several wildfires rage on this week in Los Angeles and Ventura counties.
The Thomas fire, the largest blaze being fanned by the Santa Ana winds, has burned more than 60,000 acres around Santa Paula in Ventura County. The Creek fire ripping through Sylmar in Los Angeles County has scorched more than 14,000 acres. The Rye fire in Santa Clarita in Los Angeles County has destroyed more than 7,000 acres. Sparked Wednesday morning, the Skirball fire has swallowed several multimillion-dollar mansions in Bel-Air in Los Angeles County and forced evacuations.
There are ways to help:
Donate to local charities
United Way of Ventura County is accepting monetary donations for its Thomas fire fund online and via texting UWVC to 4144.
The American Red Cross of Ventura County has set up three shelters in the region that welcome donations online, by phone at 800-733-2767 and via texting REDCROSS to 90999.
Animals need help, too. The Humane Society of Ventura County has enough food and water but can use monetary donations online to buy alfalfa hay for displaced horses, burrows and alpacas. The Los Angeles County Animal Care Foundation is accepting donations online for its Noah's Legacy fund, which distributes supplies and training to first responders who are rescuing animals.
Donate to a crowdfunding effort
The crowdfunding website YouCaring has more than a dozen wildlife relief fundraisers online, tailored to specific victims and families who have lost their homes or suffered great losses.
While local governments tackle the longer road to recovery including rebuilding homes, fixing damaged infrastructure and repairing power grids, generosity from the average citizen can immediately benefit victims, YouCaring CEO Dan Saper said.
"This most critical support must happen in the first hours, days and weeks following a disaster," Saper told Newsweek. "When it comes to immediate relief, it's small, personal, online giving that can make the difference between life and death."
Another crowdfunding platform with relief fundraisers is GoFundMe.
Donate water and food
The Salvation Army Ventura Corps is asking for food and water donations for evacuees at the Ventura County Fairgrounds.
Volunteer
If you are in Southern California and want to lend a hand, you can enter your ZIP code on the Red Cross website to search for volunteer openings. The Los Angeles chapter will send opportunities through its social media account as it evaluates need across communities.