How to Help Victims of Surfside Building Collapse in Florida
A 12-story residential building partially collapsed early Thursday in Surfside, Florida, leaving one dead and several people injured.
Miami-Dade Fire Rescue officials said more than 80 units responded to the beachfront condo just north of Miami Beach around 2 a.m. and that 35 people have been rescued from the structure and two from the rubble.
Surfside Mayor Charles Burkett is warning that the death toll is likely to rise as the tower was "not lowly occupied."
Miami-Dade Commissioner Sally Heyman said there are currently 51 people who were assumed to have been living in the building who have not yet been accounted for.
"The building has literally pancaked, it has gone down, and I mean there's just feet in between stories where there were 10 feet," Burkett said during a news conference. "That is heartbreaking because it doesn't mean to me that we're gonna be as successful as we would want to be to find people alive."
As the search and rescue operations continue, here's how you can help the victims in the building collapse:
Family Assistance Center
For those who have loved ones they have been unable to contact, a family reunification hotline has been set up at 305-614-1819 and a Family Assistance Center has been established at the Surfside Community Center located at 9301 Collins Avenue. Those in the area can also help volunteer at the community center as more information develops.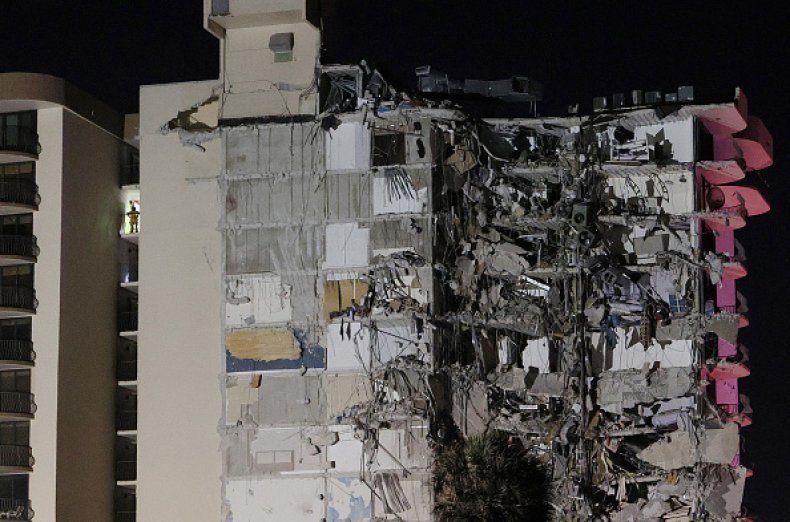 American Red Cross
American Red Cross is on the scene. You can make a donation here or volunteer to work with the South Florida chapter which is on the ground and helping to provide comfort and support to the community over the next few days. The group is providing food at the family reunification center and trained volunteers are providing mental health support for survivors.
GoFundMe
There has also beena GoFundMe page created for the residents in the building. As of noon Thursday, the petition, which is donating all money to the effected families, has raised over $15,000.
FEMA
The Federal Emergency Management Agency (FEMA) says that donating money is the best way to help contribute to recognized disaster relief organizations, and that when donating non-cash items, it is important to confirm what items are needed.
The agency stresses that helping victims in disasters like the one that took place in Florida will require long-term efforts and encourages people to continue providing relief when and how they can.
"There will be volunteer needs for many months, often many years, after the disaster," FEMA says. "Your help is often needed long after a disaster."