How High-Level Professionals Can Prepare For The Job Market in 2022
It's always wise to have a healthy sense of skepticism to avoid disappointment, but 2022 is shaping up to be a great year for high-level professionals looking for work.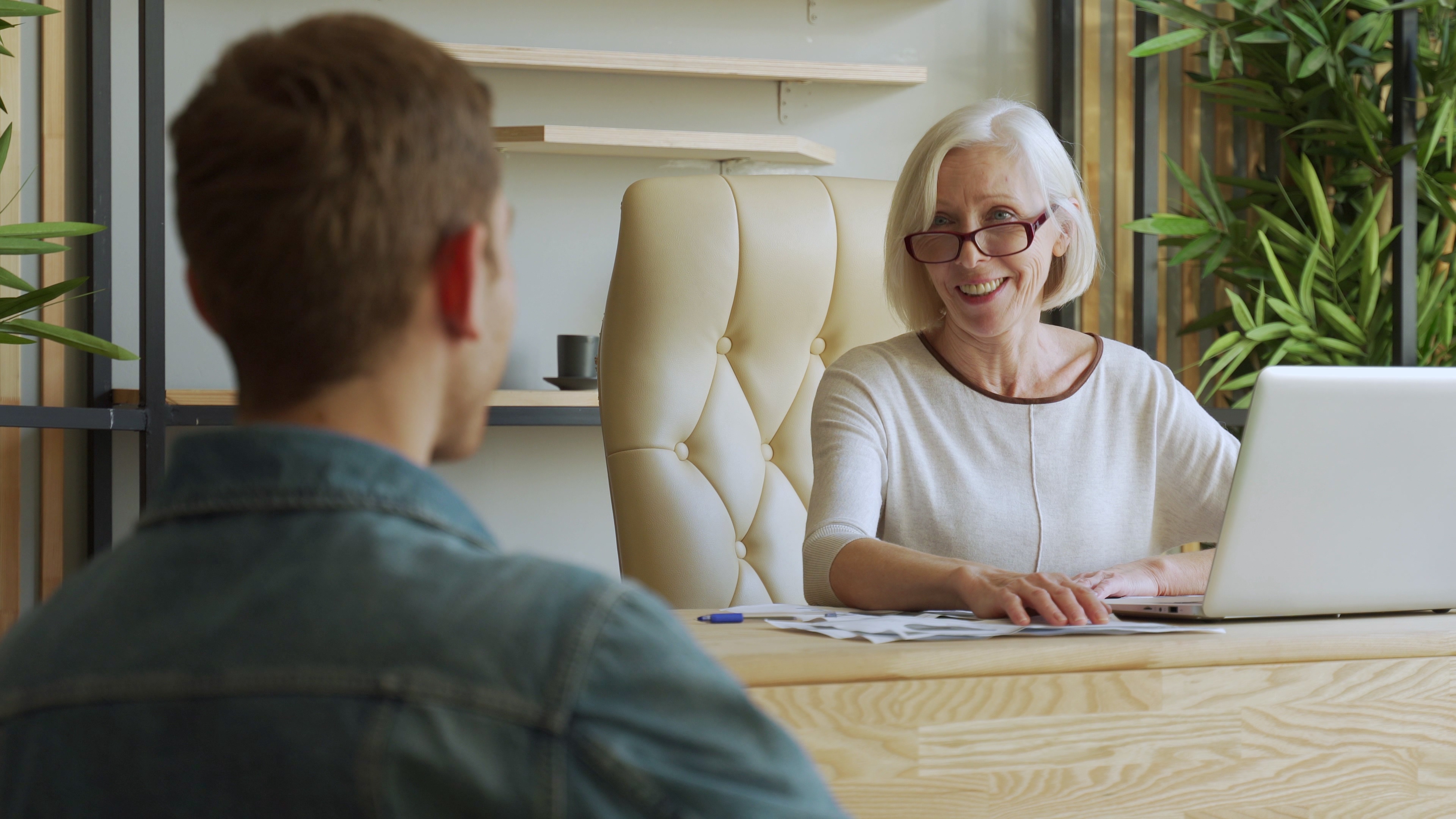 Some people associate the New Year with trying to shift those extra pounds you put on over the holiday period, learning a new language or meeting other personal goals. But it's also prime recruitment season — many companies receive new hiring budgets in January, so this is typically the time of year to take on new employees.
You might be concerned that the impact of future COVID variants and inflation could ruin the outlook for 2022, but there are many reasons to be optimistic. High-level professionals aren't exempt from any of this. Here's how to make the most of the current situation and put yourself in the best possible position for 2022.
The Outlook for 2022
Before we get into what exactly you can do to prepare yourself for the 2022 job market, allow me to make the case for why I'm so optimistic about the outlook.
1. Low Labor Supply: We've all heard about the Great Resignation of 2021, which saw unprecedented numbers of Americans leave the workforce permanently or temporarily — resulting in a labor shortage for many companies and industries. Some economists have predicted that this trend will continue in 2022, with many vacancies remaining from 2021 and fresh ones opening up.
Given that December is one of the slowest hiring months, we can expect to see recruiters scramble to fill positions in January and February. As a result, job seekers won't just have more openings to choose between — they'll also have more leverage over the salaries, perks and working conditions. All the more reason to go into the month well-prepared.
2. Economic Recovery: Given I've mentioned that COVID and inflation are potential threats to positive job market trends, it might sound somewhat contradictory to say that we're on the way to economic recovery. However, there are lots of signals that positive developments are underway.
For one, President Joe Biden signed an infrastructure bill in November 2021 that plans to give out more than $1 trillion of investment into U.S. transportation, broadband and other construction projects. This is expected to create more jobs in 2022 and beyond, mostly for the construction industry, but there will be spillover to other sectors too.
More broadly, predictions suggest that GDP could grow 3.5% in 2022 as sectors like tourism and entertainment reopen and demand for the services they provide is higher than ever. Although Omicron and other COVID variants could put this at risk initially, we might well see a strong recovery later in the year.
What You Can Do to Prepare
Now that you're not in any doubt about whether it's worth holding out hope for 2022, let's dive into some practical tips for how you can make it count.
1. Clean up your social media: Although some would argue that the beginning of the year should be a time of rest after the busyness of the holidays, it's also a fantastic time to tie up loose ends and finally do all those low-priority tasks you put off last year.
For many people, updating social media is somewhere on that list. When was the last time you looked at your LinkedIn with a fresh pair of eyes and spruced up your summary section? Or maybe you've been procrastinating on the creation of your LinkedIn profile. If so, it's time to finally set yours up.
High-level professionals can sometimes be the most guilty for not using their LinkedIn profiles to their full potential because they've gotten far enough in their career without it. But finding the right role is so much easier when you can optimize your profile for certain keywords (such as using certain phrases in your headline) and let recruiters reach out to you. It's job-seeking on autopilot once you set it up correctly, so it's well worth investing a few hours of your time upfront.
2. Let your network know you're searching: If you've reached the point in your career where you're looking for director, VP and executive-level positions, it's a given that you've managed to build up a significant network as you've climbed the ladder. Why not put that network to good use by reaching out to your contacts and letting them know you're in the market for a new position?
The holiday season provided a good opportunity to reconnect with others. Now you have an easy gateway into a conversation by wishing others well for the new year, which can easily pave the way to catch up and a casual mention that you're looking for a new role. With any luck, you might even land yourself a few interviews.
3. Get a sense of clarity: As well as practical tasks like reaching out to others and improving your social media presence, the beginning of a new year can be a fantastic time to reflect. At this stage in your career, you're probably aware of what you're good at and which kinds of organizations will be most likely to hire you — but do you know what you truly want to do?
It's all-too-easy to lose our sense of purpose when we're spending every waking hour on the daily grind, so it's worth taking at least a few days to think about the types of roles that are most meaningful for you. Is it time to consider a career change?
What New Year Blues?
It's always wise to have a healthy sense of skepticism to avoid disappointment, but 2022 is shaping up to be a great year for high-level professionals looking for work. Still, the positive outlook doesn't mean you should expect everything to be handed to you on a plate — so begin your preparations today!