How Humanitarian Aid Organizations Are Helping Ukraine's Citizens
As explosions sound and smoking buildings dot the Ukraine landscape, humanitarian aid groups across the world are springing into action to help the Ukrainian people who face an uncertain future amid Russia's invasion.
At least 40 Ukrainian troops and "dozens" of civilians have lost their lives so far as a result of the conflict, and a number of cities are damaged, including a housing complex in Chuhuiv that was devasted by the strikes. Newsweek compiled a list of the organizations that are currently moving to provide support.
This Maryland-based nonprofit provides humanitarian aid to Ukrainian families in need and also raises funds to offer medical supplies to soldiers injured in war. Part of its mission revolves around providing care for "wounded Ukrainian warriors" and offering support to their families. It has held rallies in Washington, D.C., advocating for Ukrainian independence and protesting "unlawful action" taken by Russia.
A nonprofit based in Palo Alto, the organization aims to raise awareness of Ukraine in the U.S. while also providing humanitarian aid. The organization writes that it supports the country by working with other non-profits focused on Ukraine. On its website, Nova Ukraine writes that it carries out its work with "high moral standards," while taking into account "Western values."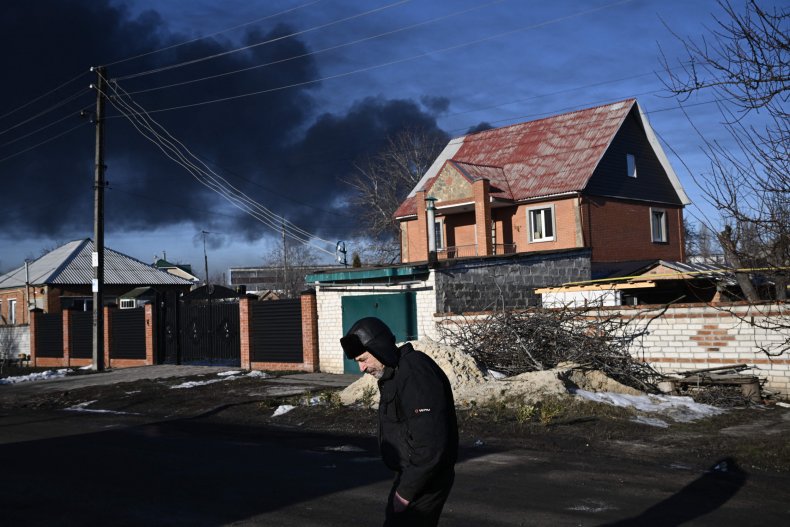 Working out of Nevada, this nonprofit aids the Ukrainian people by providing "medical rehabilitation" to the nation's soldiers and advocating for the "fundamental human rights" of the nation's citizens. The agency's work provides opportunities for soldiers with "rare and complicated cases of rehabilitation" to receive care.
International Committee of the Red Cross (ICRC)
The almost 160-year-old aid group is overseeing an aid campaign that seeks to provide water access to over 3 million people and improve the living conditions of the over 66,000 people whose homes have been destroyed by military battles, it writes.
"The security situation permitting, our teams now in Ukraine will continue their work to repair vital infrastructure, support health facilities with medicines and equipment, and support families with food and hygiene items," ICRC President Peter Maurer wrote in a statement. "We will also continue our bilateral and confidential dialogue with the parties to the conflict to protect those affected by the fighting.
Supporting Ukraine now stands as a central focus for the 50-year-old humanitarian aid agency organization. Its work currently focuses on combatting disease, including COVID-19, in the region by ensuring citizens' continued access to medical care. Furthermore, Doctors Without Borders is aiding the Ukrainian people by providing them with psychological counseling and social support.