What Does the Name Irma Mean? Hurricane Named for War Goddess Hits Florida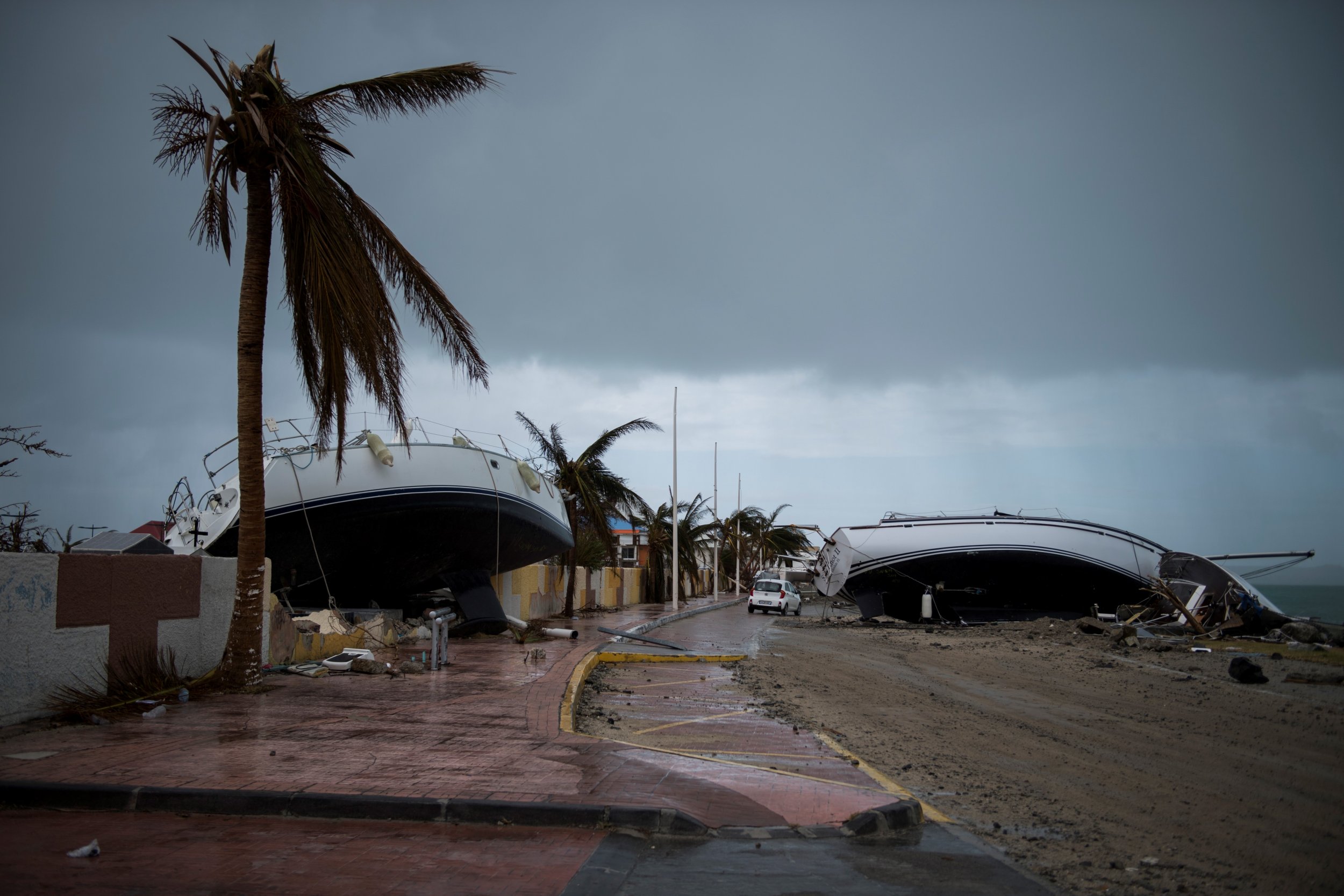 Hurricane Irma, a catastrophic Category 4 storm, has eerily proved to live up to the meaning behind its name: war goddess. The powerful hurricane ripped through the Caribbean and made landfall over the Florida Keys early Sunday morning. But, where exactly does the name Irma originate?
In German, Irma derives from the Old German word "irmin," meaning war goddess, while the American meaning behind the name of the storm with 130 mile-per-hour winds is "noble." Typically given to females, the name belongs to many living people todya, as well as fictional characters, including Irma Pince, the librarian in the Harry Potter series.
When hurricane season comes around, many people often wonder how each storm gets its name. There was Hurricane Harvey, which caused catastrophic damage throughout Texas in August. And now, Irma. Since 1950, hurricanes have been given memorable human names since they are easier to recall than numbers.
"Experience shows that the use of short, distinctive names in written as well as spoken communications is quicker and less subject to error than the older, more cumbersome latitude-longitude identification methods," according to The National Hurricane Center (NHC). "These advantages are especially important in exchanging detailed storm information between hundreds of widely scattered stations, coastal bases, and ships at sea."
Using names also helps to bring clarity when there are multiple storms happening at the same time, the NHC notes. Originally all of the storms received female names, but in 1979 male names were added to the list for storms striking the Atlantic and the Gulf of Mexico. But not just any name is selected. The World Meteorological Organization (WMO) has a strict procedure, including a list of names that's used in alphabetical order. The organization maintains a list for all the regions across the globe, with each region having a rotating set of names. Storms affecting the United States are part of the "Caribbean Sea, Gulf of Mexico, and Atlantic," region.
After Irma, next comes Jose. If more storms strike in 2017, they'll recieve their names in the following order: Katia, Lee, Maria, Nate, Ophelia, Philippe, Rina, Sean, Tammy, Vince, and Whitney. The 2017 list will be used again in 2023, and every six years afterward.
"The only time that there is a change in the list is if a storm is so deadly or costly that the future use of its name on a different storm would be inappropriate for reasons of sensitivity. If that occurs, then at an annual meeting by the WMO committee (called primarily to discuss many other issues) the offending name is stricken from the list and another name is selected to replace it. Several names have been retired since the lists were created," according to the NHC.
Some of the most recently retired names include Matthew and Otto. Here's a full list of names that will never be used in the Atlantic region again.