A new Twitter trend aims to address the struggles of depression head-on by sparking candid conversations about mental illness and suggesting self-care strategies for confronting it. The hashtag #HowIFightDepression made waves on the social media platform Wednesday, and while some embraced the opportunity to share their experiences, others dismissed it as a superficial take on a deeply serious matter.
Users of the hashtag initially aimed to bring awareness to the realities of depression, and discuss strategies for positive change. Users shared experiences like watching their favorite YouTubers, or altering their daily routines to make room for a bit of light.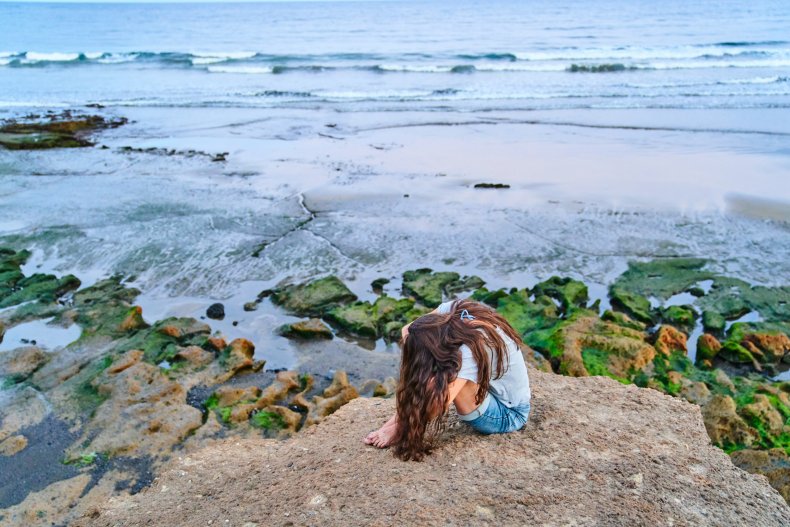 But some users seemed put off by the hashtag, resenting the implication depression could be fixed with a little bit of fluff-filled routine. Others objected to the notion that they "fight depression," because it's something they just have to deal with. They claimed simple, in-the-moment solutions like watching a video or listening to a song just don't help.
Despite the sporadic backlash and varying interpretations of the tag, most users pushed on with bright ideas to bring light into challenging circumstances. Many of the suggestions emphasized the value of leaning into one's creative side.
Depression affects around 17.3 million Americans, which is equivalent to 7.1 percent of the adult population, according to the Depression and Bipolar Support Alliance. There are also an estimated 1.9 million people under the age of 17 diagnosed with the disorder.
While there is not a working "cure," for depression, some people find benefit from counselling and antidepressant drugs. Therapies can consist of talk therapy, Dialectical Behavioral Therapy (DBT), or creative-based therapies, like art and music therapy.
Some commenters shared their difficulties coping with depression, saying they have been unable to find relief, leaving them to worry and wonder if the condition was insurmountable.
Resources are available right now for those struggling with depression and consuming thoughts. Online therapies, like Talkspace and BetterHelp allow users to attend therapy services both through video and texting. All therapists are certified. In more urgent cases, hotlines are available 24/7. You can text a depression hotline now by sending the word CONNECT to 741741. A real person will answer your message after you answer a few questions through an electronic response, in order to connect you with the best counselor for your needs.