'I Failed Twice, Now I'm CEO of a Multi-Million Dollar Empire'
Even though I have been running businesses for 12 years, it's probably only within the past few years that I've realized I feel like the CEO. A lot happens and you don't always have time to stop and think: "Wow, we've got to this stage!" I have meetings now where I'll sit with different department heads and give them tasks, then I go away realizing I haven't given anything to myself. It's in those little moments where I realize this has actually happened; I'm the CEO.
It has been a rollercoaster. I started my own jewelry business, Jessica Flinn Fine Jewellery, straight after college in 2010, but I was really naive. I was making everything by hand and taking my wares to trade shows and stores. I did really well, was selling in 80 stores across the U.K. and I had a contract with a big retailer. But this was only a year or two after the Great Recession, so a lot of stores started closing. In Edinburgh, I went from being stocked in five stores to just one within a year, so I had to just pivot and adapt.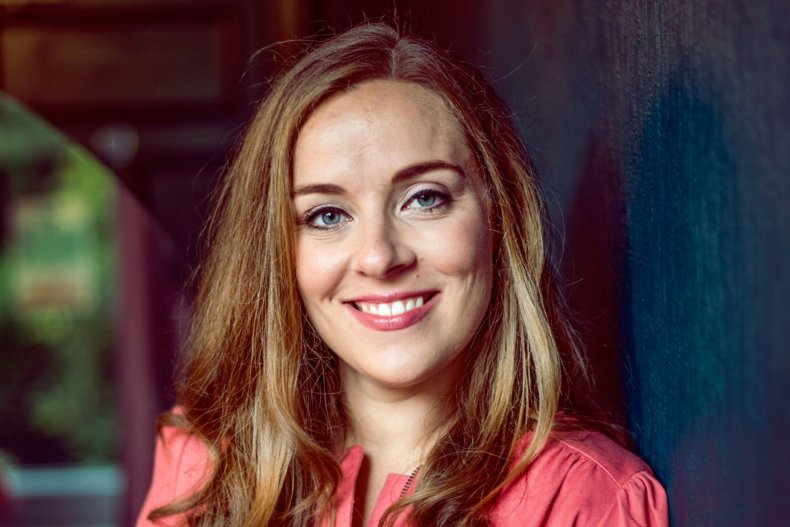 I opened my own store at that point and when I look back, I remember feeling so proud that I had turned over more than $15,000 (£12,000) in a month. I thought that was amazing. I did that for a few years and then I began to sell into a large retailer. In 2015, my silver jewelry designs went into 19 stores and I calculated that I only needed to sell two or three pieces a day in each location. I thought I was going to be super famous and it would be the beginning of huge growth, but it was a disaster. I had built everything up and I nearly lost it all. I sold nothing in 10 of the branches in the lead up to Christmas. I lost a huge amount of money and stock and basically went from boom to crisis again.
I was still running my little store at this point, which was OK but not the dream. I was also heavily pregnant and my landlord decided to put up the rent on my store.
On the side, my husband and I had bought a church and renovated it to become our family home. So I downsized my business to a room in our house. I remember having a moment where I thought that I had wasted five years of my life, but really it was the beginning; that's really where my business started to grow. If I hadn't done that, I wouldn't be where I am today.
I started offering appointments on Saturdays and ended up running them from 9am to 6pm, so my husband would have to bring in my baby so I could breastfeed in between because I had back-to-back customers. From there, we grew and grew. Taking it back to basics is what created the foundations for where we are now.
I run two businesses now. From 2015, Jessica Flinn Fine Jewellery grew until it looked very different to how I started; squirreling away at a bench myself. I made sure I got the best person for the job at every stage; the best setter, the best casting house, the best gemstones. I design everything but it goes through a meticulous production route. Then, when the COVID lockdowns happened in early 2020, my supply chain disappeared overnight.
My husband is a maker himself and he'd started working for me in January 2020, so when my supply chain shut down he masterminded our stainless steel rings. He made all the products in a shed in our yard during lockdown and that's now a separate business I run called Flinn and Steel. In the past two years it has grown to make up a third of our whole business, with Jessica Flinn Fine Jewellery making up the other two thirds.
With both businesses our annual turnover is now around $2.6million (£2million) and I now have 18 staff across the two brands. I'm not rich yet, but I've got to the point where the business is worth a good amount. In the future if I wanted to sell it, I would make good money. But I still feel like there's more to do.
The people are the hardest part of a growing business. You have to really care for them as well as care for the business. You have to be balanced and know when to get emotionally involved and when to step back. My husband has ADHD and he is both the best and the worst employee. In moments he can perform, do the most amazing work and get really involved in it. But he also can't plan time well, so he might not be present when I need him.
We sell online and by appointment here in Sheffield. Jessica Flinn Fine Jewellery is higher end so we've had people come all the way from Switzerland to see the pieces in person, whereas Flinn and Steel has a more affordable price point, so people generally order online. We sell all over the world, a lot is in the U.K. but we have sent pieces to America, Australia, Canada and Thailand. And I'm not done yet.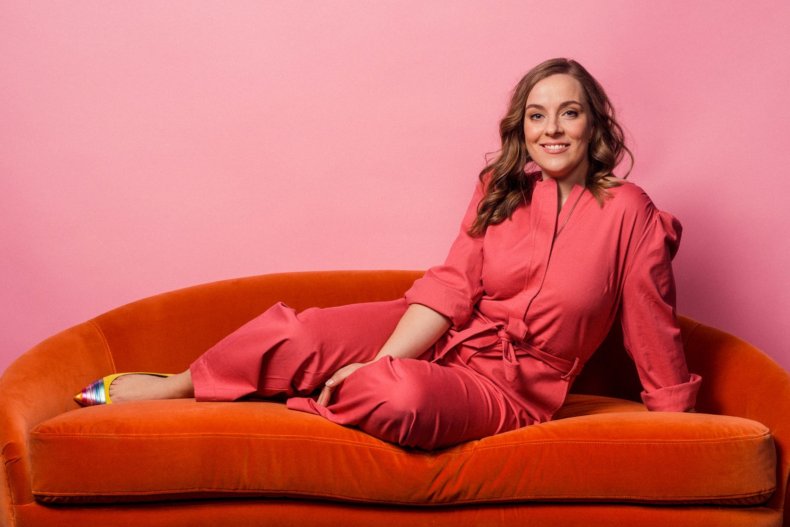 The most important ingredient for being a CEO is being really stubborn. My dad had a horrible accident when I was 13; he was knocked off his bike and is paralyzed, but he didn't let that accident ruin his life. He now holds a private pilot license and has run businesses. The Flinn people are really determined people; we don't let anything stop us.
You can have moments where you have a disaster or feel sad, but the next day you just have to get on and do something else. Pandemics happen, staffing crises happen and pieces do get stolen. I've had snatch and grabs where someone distracts you and pockets jewelry. You can be sad in that moment but then the next day you have to come back in, crack on, pivot and adapt.
When you start a business and it's your name, it's hard for it not to feel personal. There are trolls online who write really nasty comments on our social posts. So I have to have the ability to see that it's not personal. I've developed a thick skin so I can bat off what I don't need to hear.
But it's also important to speak up. I was on a panel with two male CEOs recently, and the host turned to me and asked how I had found the pandemic being a working mom. I actually called him out on the stage and told him that I felt uncomfortable with the question. You could hear everyone in the room take a breath.
To me, the most important element of being a CEO is finding people with skills you don't have. None of us are perfect. It's impossible for one human to make a product while marketing it and selling it. So have people around you with the skills you don't have. Be brutal about yourself and realize your own limitations; then find people to fill those gaps. I think that's why I've been successful. I have the most amazing team, from my marketing manager to my operations manager.
I have heard it said that you don't have a business unless it can run without you, and I'm at the stage where a lot of the cogs turn without me. That's a great thing because it gives me the headspace to think about what's next.
I'm still learning, but I think my employees like the business they work in. We are trying to be more eco-friendly and it's exciting that my employees want to go on this journey with me. I'm good, but I could be better and I'm working it out as I go. I'm just going to go for it and see what happens.
Jessica Flinn-Allen is the founder and CEO of Jessica Flinn Fine Jewellery and Flinn & Steel. You can follow them on Instagram @jessicaflinnjewellery and @flinnandsteel.
All views expressed in this article are the author's own.
As told to Jenny Haward.