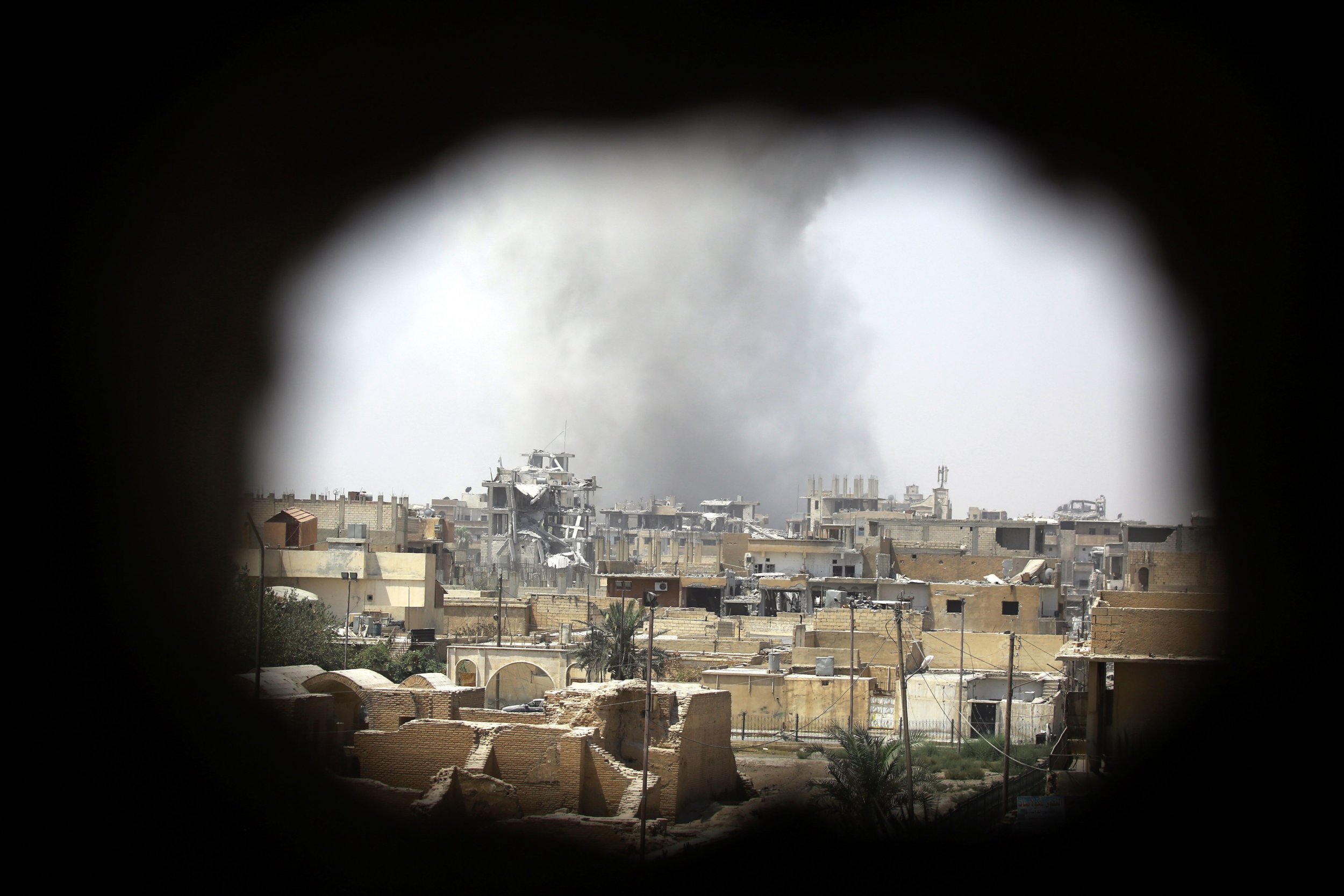 The Islamic State militant group (ISIS) killed and maimed civilians in the eastern Syrian city of Raqqa with a wide range of booby traps, including washing machines and refrigerators.
The jihadi group controlled the city for more than three years, from January 2014 to October last year, when the Kurdish-Arab coalition supported by U.S. air and ground support liberated the city after a months-long offensive.
The aftermath of the campaign left residents suffering ISIS's deadly legacy: munitions, and lots of them.
Human Rights Watch (HRW) found that hundreds of civilians, including many children, had been injured or killed by mines or improvised explosive devices (IEDs) left in the city by ISIS. Tens of thousands of people returned to the city after its fall.
The rights group collected their information from the Kurdish Red Crescent and international medical organizations. The mines injured at least 491 people between October 21 last year and January 20, a three-month period after the battle for the city had concluded.
HRW said in a new report published following a January visit to the city that the true number of casualties is likely to be higher, as some of the incidents may not have been reported.
Residents interviewed by HRW said that relatives and friends of theirs were blown up by explosives when they had opened a bedroom door, or opened their refrigerator, or their washing machine. Some were injured after moving a bag of sugar in their residence.
"The defeat of ISIS in Raqqa was heralded as a global international victory, but international support for dealing with the aftermath of the battle, and notably the deadly legacy of mines, has not risen to the challenge," said Nadim Houry, HRW's program director for terrorism and counterterrorism.
"Explosive devices have already killed and injured hundreds of civilians, but these numbers will most likely increase as more people return."
Local authorities and residents have expressed a lack of demining efforts in and around Raqqa since the city was freed, leaving dozens at risk. Many returned home despite warnings not to, to either retrieve their belongings or to remain outside of the displacement camps where many of Raqqa's residents fled during the campaign.
Posters are now up across the city to warn residents of the risks of mines. Residents are also paying other locals to demine their residences so they can return, putting other lives in danger, HRW said. "It's like playing Russian roulette, but these young men are desperate for money," the resident said.
"Visiting Raqqa, one is struck by the discrepancy between the international support to militarily defeat ISIS and the very timid support to deal with the aftermath," Houry said. "If the situation does not change, the ISIS legacy of landmines will continue to kill for years."