How J.K. Rowling Created Harry Potter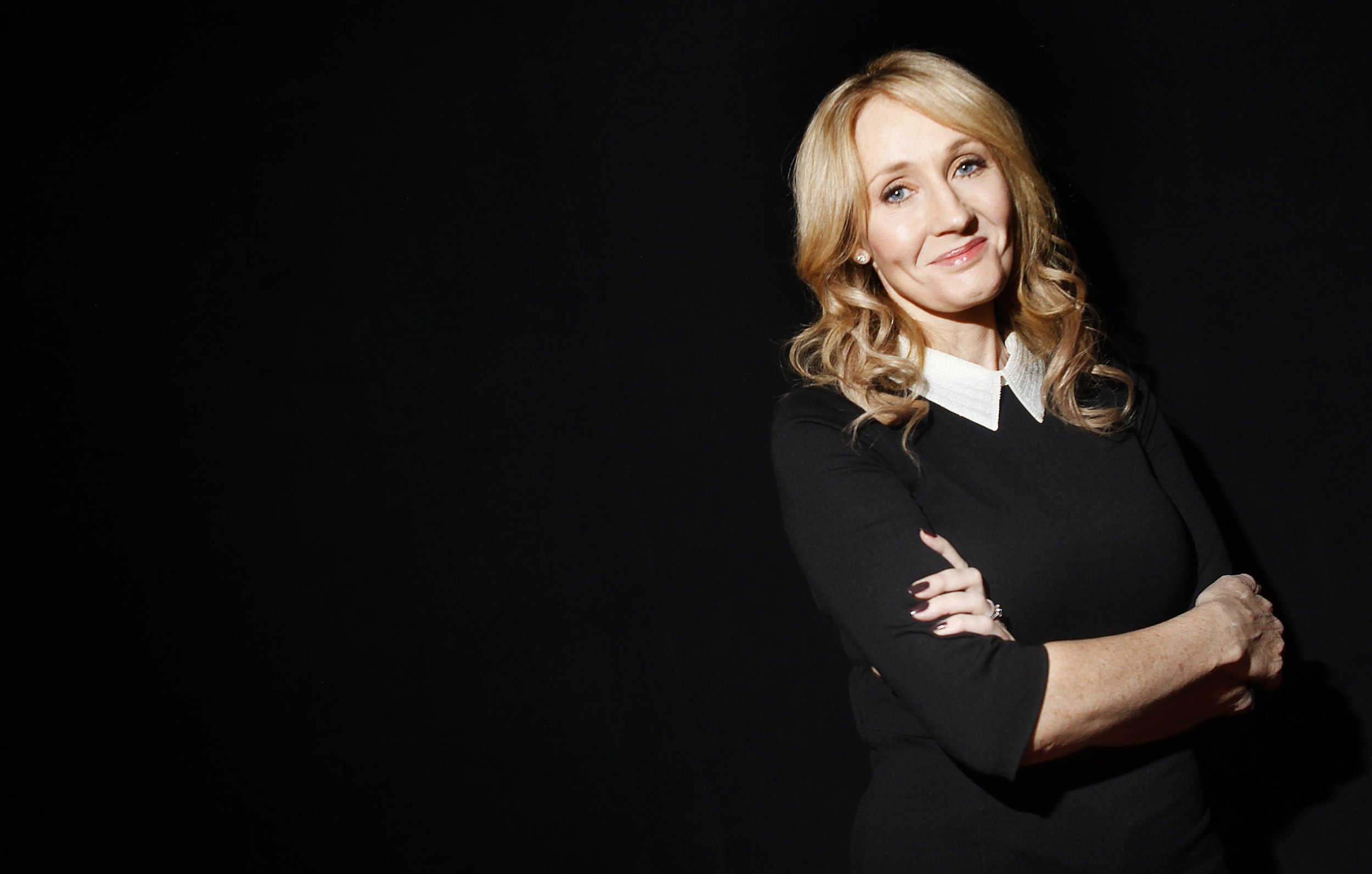 In honor of Fantastic Beasts and Where to Find Them, Newsweek celebrates 20 years of the magic and mystery of J.K. Rowling and the Harry Potter phenomenon.This article, written by Senior Editor James Ellis, is featured in Newsweek's Special Edition, The Wizarding World of Harry Potter.
Most people spend their daily commutes trying desperately to shut out the world around them. Whether it's bumper-to- bumper traffic on the highway or body-to-body passengers on the subway, getting from point A to point B often means zoning out to preserve your sanity. But instead of losing herself in a pop song, Joanne Rowling took advantage of a long train ride to come up with an idea that would generate billions of dollars and bring countless joy to fans around the world.
"In 1990, my then-boyfriend and I decided to get a flat and move to Manchester together. We would flat hunt every once in awhile. One weekend after flat hunting, I took the train back to London on my own, and the idea for Harry Potter fell into my head," Rowling told Urbanette magazine. "Coincidentally, I didn't have a pen and was too shy to ask anyone for one on the train, which frustrated me at the time, but when I look back it was the best thing for me. It gave me the full four hours on the train to think up all the ideas for the book."
Although Rowling would start putting pen to paper to tell Harry's story that very evening, life would throw her a series of curveballs that delayed the book's completion. Rowling's mother passed away from complications relating to her multiple sclerosis in 1990, and the budding author relocated from England to Portugal. There, she was briefly married to Portuguese television journalist Jorge Arantes, but the union didn't work out. She moved back to Edinburgh, Scotland, with her newborn daughter, Jessica. The two found themselves in dire straits, a situation Rowling would later describe in a Harvard commencement speech as "poor as it is possible to be in modern Britain, without being homeless." But during this trying time Rowling still found the energy to chip away at the book.
Finally, in 1995, Rowling completed the manuscript for Harry Potter and the Philosopher's Stone (later known in America as Sorcerer's Stone) and began shopping it to publishers. The early feedback didn't augur well for Rowling's career as an author. "The first agent I had sent my first three chapters off to had sent my manuscript back so fast that it seemed like they sent it back the same day it arrived," Rowling told Urbanette. But in August 1996, Bloomsbury saw potential in Rowling's story and made her an offer despite initially having a few hang-ups. "I just sat there in my office and tried to understand the rules of quidditch. And I thought Harry Potter and the Philosopher's Stone was a silly title," Barry Cunningham, who worked at Bloomsbury at the time, told The Scotsman in 2005. "But I loved the story and the heroism, I liked the friendship between the three main characters, the owls and magic was great."
Cunningham's instincts didn't fail him, and thanks to his support Harry Potter and the Philosopher's Stone hit shelves in the U.K. in June 1997, signaling the dawn of the Potter Era. The book became tremendously successful in Britain and, later, in the United States. The single mother who had to live off of welfare found herself richer than the Queen of England in the span of a few short years. Despite the constant adulation heaped on Rowling, she continues to manage the media spotlight with grace, poise and humility. "Some days I do feel like, 'Is it real?'" Rowling told the Telegraph in 2007. Fortunately for her and the legions of fans whose lives she has changed, her magic is anything but an illusion.
This article was excerpted from Newsweek's Special Edition, The Wizarding World of Harry Potter, by Issue Editor James Ellis. To relive the magic and mystery created by J.K. Rowling, and get a sneak peak of the upcoming film Fantastic Beasts and Where to Find Them, pick up a copy today!