How Joe Biden Is Celebrating His 80th Birthday
President Joe Biden will celebrate his 80th birthday on Sunday with his family at the White House following the wedding of his granddaughter Naomi Biden on Saturday.
The Biden family and their friends will attend the wedding on the South Lawn of the White House where Naomi, the daughter of Hunter Biden, will marry her fiancé Peter Neal.
That will be followed on Sunday by a brunch held by first lady Jill Biden to mark the president's birthday as he becomes the first serving president to enter his 80s. He is already the oldest serving president in U.S. history.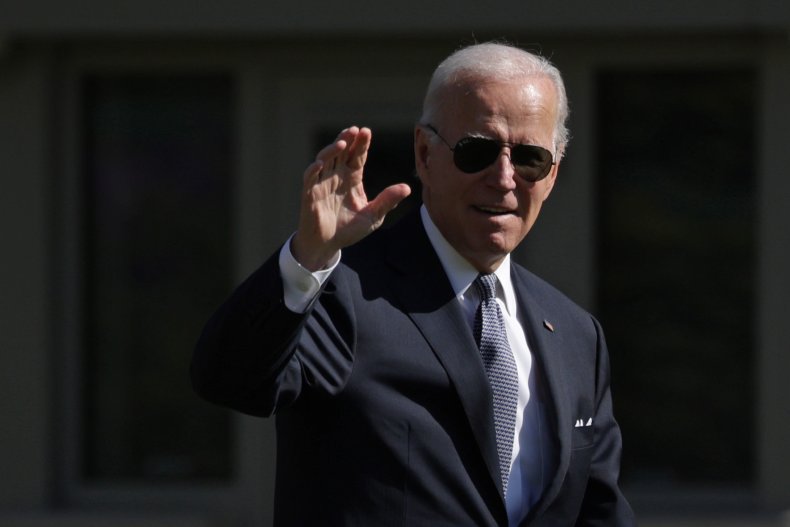 White House Press Secretary Karine Jean-Pierre told reporters on Friday that the Bidens normally celebrate the president's birthday the Wednesday before Thanksgiving but that this year will be different.
Jean-Pierre said that because "the family is going to be here this weekend, they'll have an opportunity to celebrate his birthday on his actual day."
When reached for comment by Newsweek, the White House did not provide further details of how Biden will spend the day.
Saturday's wedding may be a welcome break for Biden following intense campaigning in the midterm elections, which saw Democrats perform better than expected and retain control of the Senate.
The event will also see Biden's son, Hunter, visiting the White House just days after Republicans in the House of Representatives announced an investigation of his foreign business dealings and accused the president of being involved in his son's business affairs, which the president has previously denied.
Biden's birthday is widely expected to be a quiet affair amid ongoing speculation about his political future and questions about his age. He will be 81 years old at the time of the next presidential election and turn 82 shortly afterward.
The president has previously expressed his intention to seek a second term in 2024 but he's made no formal decision or announcement about the matter.
However, he may come under increased pressure to make his intentions clear after former President Donald Trump announced he would mount another campaign for the White House, setting up a potential rematch with Biden in two years' time.
The Bidens will spend Thanksgiving in Nantucket, Massachusetts, amid speculation that the family will discuss the possibility of another presidential campaign for the first octogenarian president.
However, that doesn't necessarily mean that Biden will make an announcement any time soon. The first presidential primary contests are not due to take place until early 2024 and Trump has declared his candidacy much earlier than previous White House contenders.
Trump also faces the possibility of criminal charges after Attorney General Merrick Garland appointed a special counsel to weigh whether to charge Trump over the handling of classified documents at Mar-a-Lago as well as over aspects of the investigation into efforts to overturn the results of the 2020 presidential election.