How John Lithgow's Trinity Killer Could Return for 'Dexter' revival
John Lithgow is reportedly set to reprise his role as the Trinity Killer in the upcoming season of Dexter.
Showtime is bringing the dark thriller back for a 10-episode revival with Michael C. Hall set to reprise his role as the murderous Dexter Morgan.
Dexter was on for eight seasons and came to an end in 2013 but original showrunner Clyde Phillips is returning to relaunch the show, which is due to air on Showtime later this year.
Including Lithgow, there's a number of new and returning characters already confirmed for Dexter. Lithgow's return as Arthur Mitchell may be especially noteworthy considering the impact his character made in Season 4 of the show.
What Happened to The Trinity Killer in 'Dexter'?
During Lithgow's one-season run on Dexter in 2010, he won an Emmy and a Golden Globe Award for his performances. He was widely considered to be one of Dexter Morgan's best foes in one of the drama's strongest seasons.
In the show Mitchell, aka the Trinity Killer, would kill three people in the same city roughly once a year in a specific sequence. He would kill a young woman in a bathtub, followed by the mother killed by falling, then bludgeon the father to death. He was a complicated character who was also a husband and father, as well as a deacon at a local church.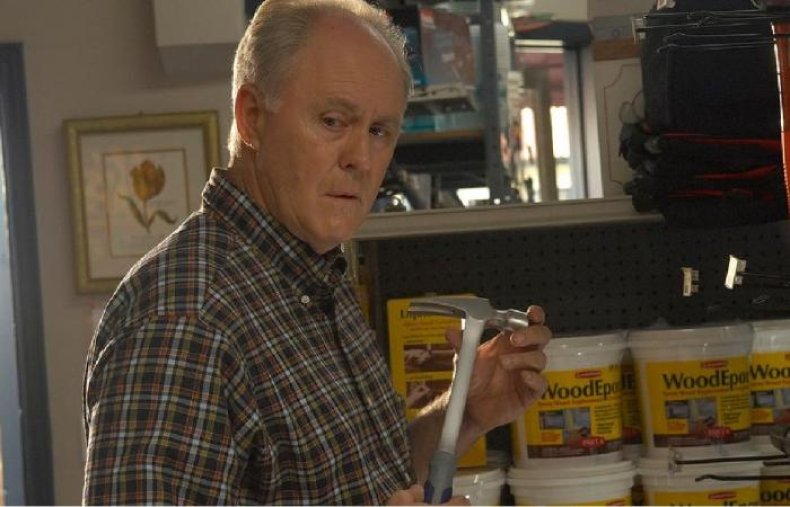 The season ends with Dexter finally catching Mitchell and killing him with a hammer. Once Mitchell is dead, Dexter returns home to find that hours before, the Trinity Killer murdered his wife Rita. Dexter finds her dead in the bathtub with his son Harrison crying in a pool of her blood on the floor.
Details on John Lithgow's Return to 'Dexter'
Since Lithgow's character seemingly died at the hand of Dexter in the Season 4 finale, it's unclear exactly how his character would return for the new episodes.
Deadline reported some details on how Lithgow would film his return. He's apparently only needed for a day or so on set in Los Angeles, and that filming is due to take place in the next week. With that in mind, Lithgow's role in the next season of Dexter is likely to be a small one.
Who Else Will Be in the 'Dexter' Revival?
As mentioned, Michael C. Hall is returning as Dexter Morgan while John Lithgow will appear as Arthur Mitchell, the Trinity Killer.
Dexter's next villain will be Kurt Caldwell, played by Clancy Brown. Caldwell's official description says he is the unofficial mayor of the small town of Iron Lake, and loved by all. But should you cross Kurt, or hurt anyone he cares for, God help you.
Other actors appearing include David Magidoff as Teddy Reed, while Jamie Chung (Eden) and Oscar Wahlberg (Manchester by the Sea) were cast in unnamed recurring roles on the show according to TVLine.
Michael C. Hall's Unfinished Business With 'Dexter'
Season 8, the original final season of Dexter was poorly received by fans and critics, something which Hall has addressed since the conclusion of the show.
In 2014, a year after the finale, he discussed the reaction with The Daily Beast. He said: "I thought it was narratively satisfying—but it was not so savory.
"I think the show had lost a certain amount of torque. Just inherently because of how long we'd done it, because of the storytelling capital we'd spent, because our writers may have been gassed," Hall said. "Maybe some people wanted a more satisfying ending for him, either a happy ending or a more definitive sense of closure."
Showtime has yet to announce an official return date for Hall and Dexter but it is expected to premiere in fall 2021.