How to Join U.S. Space Force, America's Newest Branch of the Military
Sometimes in this life, a person's mission on this planet isn't meant to take place on this planet. That's the message of the United States Space Force, the newest branch of the United States military.
The Space Force is the sixth military branch, and it will operate under the U.S. Air Force department, much like the Marine Corps works with the Navy.
President Donald Trump's administration created the Space Force, which has a mission of protecting American interests in space. Examples would be keeping American satellites safe and operational, and developing new technology to protect life on Earth through its interests in space.
There are various ways to apply for a position with the Space Force. The most direct path right now is to transfer from the Air Force. Others would be limited transfers from the Army and Navy, and then there's an online application like this. As of now, applications flow through the Air Force website and recruiting offices.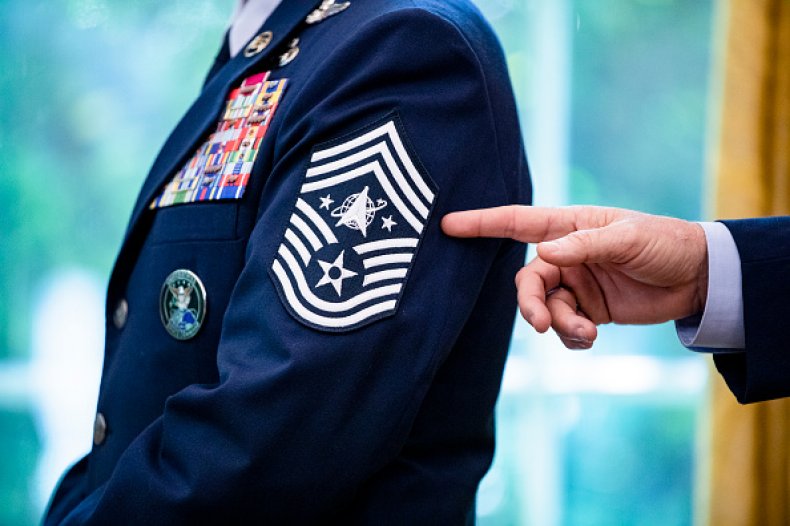 Space Force spokesperson Lynn Kirby this week said a couple thousand airmen have already requested voluntary transfers.
"As of May 13, the U.S. Space Force has received more than 2,000 applications from airmen in both organic and common [Air Force Specialty Codes] volunteering to transfer to the new service," Kirby said in a Military.com report.
The Space Force has posted this recruiting video on Twitter.
The window for eligible active-duty personnel to apply for the Space Force opened on May 1, and hundreds applied within the first four days, said Gen. David "DT" Thompson, the Space Force vice commander.
The May 4 date also created a little "Star Wars" humor as many reference that as "Star Wars Day."
"A little bit of space humor there: 'May the Fourth be with you,'" Gen. Thompson said.
The application window will close May 31.
Trump signed the Space Force into existence on December 20, 2019, and earlier today, the Space Force flag was unveiled in the Oval Office.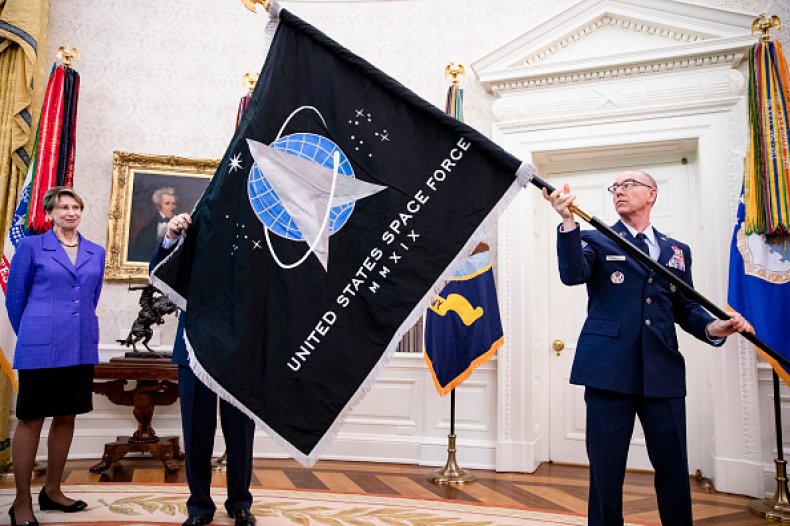 The current Space Force is operated with the temporary help of 16,000 airmen who were part of the Air Force Space Command. The 16,000 number is what the Space Force intends to operate with initially.
Thompson said any service members who transfer to the Space Force will go through a commissioning process, or a reenlistment.
Trump directed the Pentagon in June 2018 to create the Space Force, and it became official in December when Congress passed a $738 billion military bill that included its newest military branch.
According to the Space Force website, the new branch "organizes, trains, and equips space forces in order to protect U.S. and allied interests in space and to provide space capabilities to the joint force."