How Joy-Anna and Jill Duggar's Husbands Affected Their Decisions to Leave TLC
The Duggar family may seem a bit smaller when they return to TLC for Counting On. Daughters Joy-Anna and Jill Duggar and their husbands, Austin Forsyth and Derick Dillard, respectively, won't be coming back to the reality show. The latest season of Counting On premiered on July 7, and the sisters and their husbands were noticeably missing. Here's what's happening with the Forsyths and Dillards.
In June of last year, Joy-Anna and Austin had a heartbreaking loss when Joy-Anna suffered a miscarriage. Since then, it seems that they are focusing their energies away from the show. This past June, The Sun reported that their priorities shifted.
They have their own YouTube channel, which Joy-Anna promotes on Instagram, where they share content as opposed to going through TLC. On their own platforms, they did a gender reveal for their daughter, who is due this August.
Forsyth has been one of more knowledgeable members of the Duggar clan when it comes to secular affairs. Soap Dirt notes that he comes from an entrepreneurial family. Lately, he has been flaunting his work ethic and financial independence from the Duggar clan.
As per their Instagram updates, the couple has been busy building, renovating and flipping houses for money; even their son Gideon gets involved. It looks like they've been keeping busy and won't have much free time to participate in the reality series.
Some fans speculate that they may return to the show to make appearances for bigger episodes of Counting On this season, but that remains to be seen.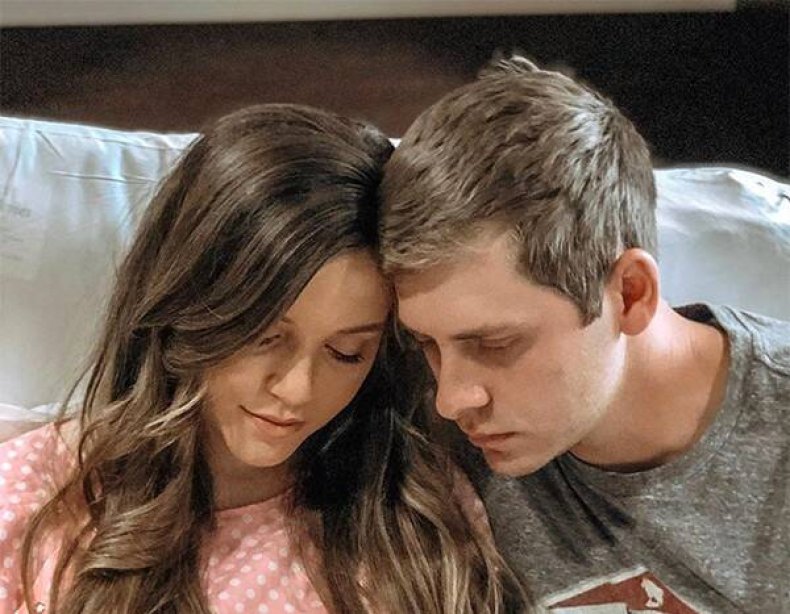 JoyAnna and Austin's departure from TLC is amicable compared to her sister and husband, Dillard.
In November 2019, Jill responded to a fan regarding whether or not she and Dillard would be returning to the show. "We get asked that a lot.… No plans to [return to the show] currently," she said, as per PopCulture.com. It just all got to be too much for our little family, so we decided to step away from it all a couple years ago before the birth of our second child."
However, two years earlier, the couple had been booted from the reality show. In 2017, Dillard received backlash when he went on a homophobic and transphobic Twitter rant about another TLC show, I Am Jazz. Following the controversial comments, TLC tweeted at the time that "Derick Dillard has not participated in Counting On for months and the network has no plans to feature him in the future."
Dillard also claimed after their 2017 departure that Jim Bob, the patriarch of the Duggar family, withheld payment from the couple for not appearing on the reality show, according to Cinemablend. Dillard added that they aren't welcome at the family compound unless Jim Bob is present, as per an interview with The Sun in June.
"I think he's mainly worried about the influence we might have on his children," Dillard admitted, noting that they've been drifting away from the famous conservative values of the family.
Now, the couple has other plans in mind. Jill is focused on raising their kids, Israel and Samuel. Dillard, meanwhile, is finishing up law school at the University of Arkansas in Fayetteville, and he is considering relocating the family for an international mission trip as well.
"Our original plan from the time we married was to serve permanently on the international mission field," Dillard revealed, according to The Sun. "So, yes, we are definitely open to moving wherever God would lead us."
Newsweek did not receive comment from Joy-Anna Duggar, Austin Forsyth, Jill Duggar and Derick Dillard at the time of publication.