What Is a Batson Challenge? How George Floyd Murder Trial Jury Will Be Picked
The difficult task of selecting a jury for the trial of Derek Chauvin, the former Minneapolis police officer charged in the death of George Floyd, is expected to begin this week.
Chauvin, who is white, was filmed on May 25 last year kneeling on the 46-year-old Black man's neck for around eight minutes, while he repeatedly said he couldn't breathe. Floyd later died in hospital.
Cellphone footage of the encounter circulated widely online and sparked protests against police brutality and racial injustice across the U.S. and abroad.
Chavin, 44, is charged with second-degree murder and manslaughter. Three other former officers charged with aiding and abetting second-degree murder and manslaughter will be tried later this year.
Jury selection for Chauvin's trial at the Hennepin County Government Center in Minneapolis was due to start on Monday, but has reportedly been delayed until at least Tuesday.
Hennepin County District Court Judge Peter Cahill postponed the start of the jury selection process, the Star Tribune reported, because he wants to hear from the state's Court of Appeals about whether a third-degree murder charge against Chauvin will be reinstated.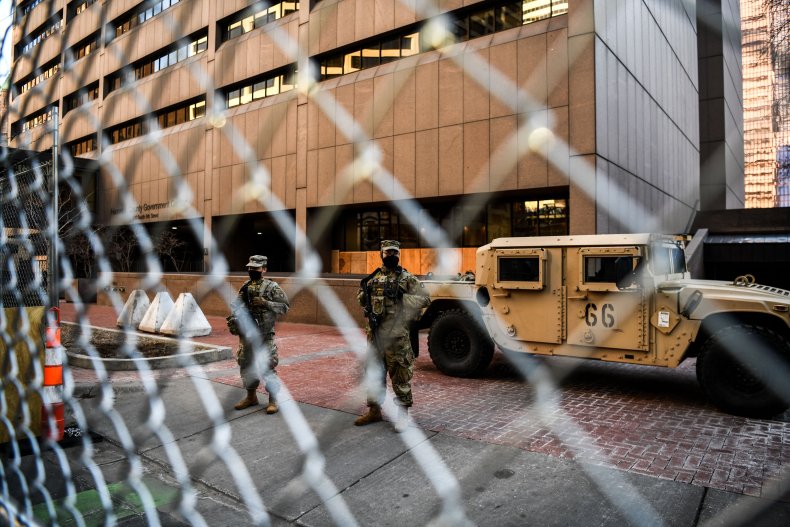 When jury selection gets underway, it is expected to take up to three weeks, as prosecutors and defense attorneys are tasked with trying to eliminate anyone who may be biased. It will end when 12 jurors and up to four alternates have been chosen.
The jury pool will be questioned one-on-one unlike in most jury selection proceedings, according to The Associated Press, and the judge, prosecutors and defense attorney will be permitted to ask questions.
Both sides can also argue to disqualify any number of potential jurors "for cause" but they have a limited number of peremptory challenges, where they can object to a potential juror without citing a reason.
According to a court order from Hennepin County Judge Peter Cahill, the defense has 15 peremptory challenges, while prosecutors have nine.
However, the other side can object to these if they believe the sole reason for striking a potential juror is based on race, ethnicity or gender—what is known as a Batson challenge.
The name comes from the landmark 1986 Supreme Court decision in Batson v. Kentucky, which ruled that a prosecutor's use of a peremptory challenge to exclude jurors based solely on their race was unconstitutional.
However, a Batson challenge can be easily overcome—the Supreme Court said in Purkett v. Elem has said "race-neutral" reasons for dismissing jurors need not be "persuasive, or even plausible."
Some reasons for dismissing jurors that have been accepted by courts include bad posture, being sullen or talkative, being religious or not religious, and having a beard, The New York Times reported in 2019.
Prospective jurors were sent a lengthy questionnaire to establish how much they knew about the case and what opinions they may have about it, with questions asking if they watched the video of Floyd's death, if they had taken part in Black Lives Matter protests and their views on police.