How Justin Timberlake Became America's Top Pop Star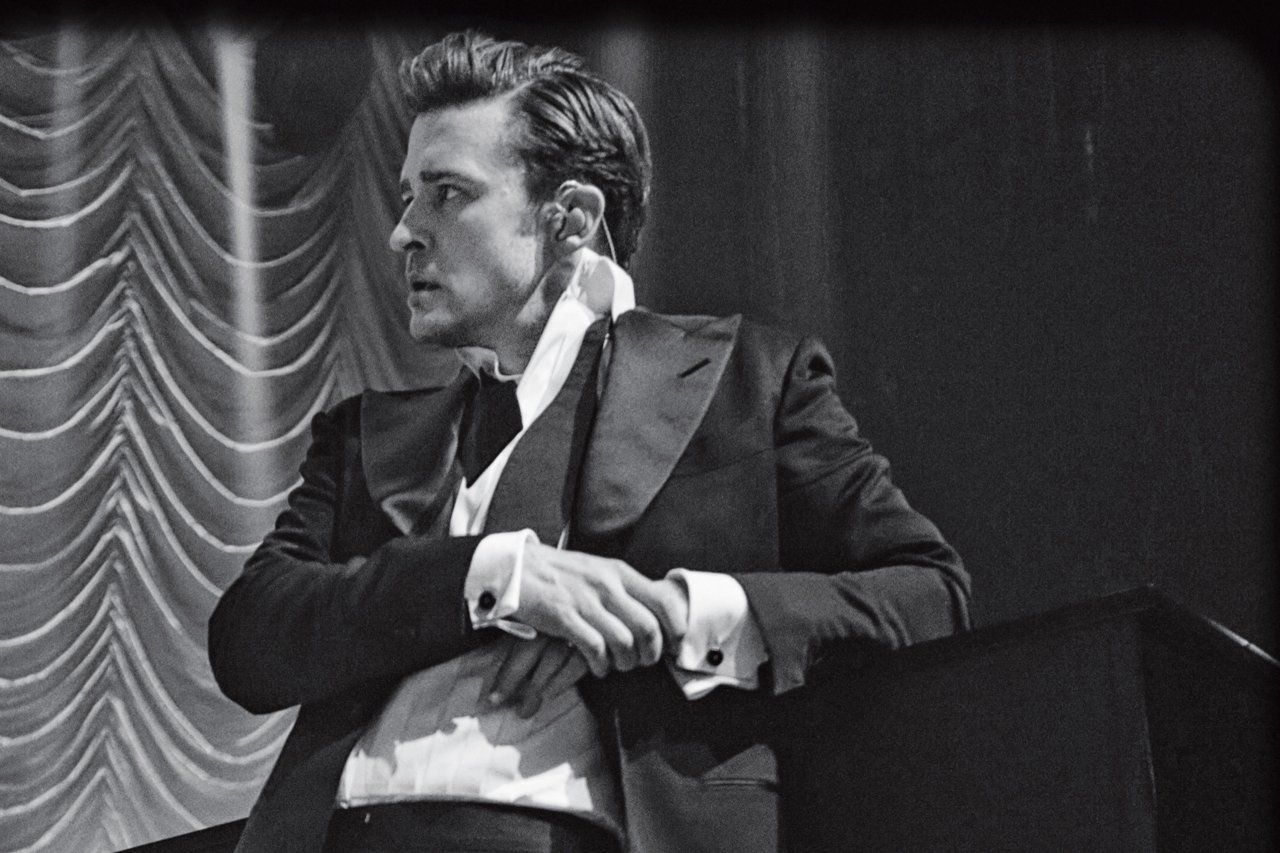 Justin Timberlake is our biggest male pop star. I realized this for the first time the other day. It hit me during the final leg of Timberlake's dizzying campaign to promote The 20/20 Experience, his first LP in nearly seven years, which comes out March 19. He'd just hosted Saturday Night Live and was about to begin a weeklong stint on Jimmy Fallon; at that point I half-expected him to burst forth from my recycling bin with a winning smile and stack of CDs under his arm. I'm not sure why it took me so long to size up Timberlake's stardom. Beyoncé, Taylor Swift, and Rihanna are bigger, of course, but they are very much not boys. Usher is a bore these days. Bruno Mars could evaporate at any moment. And Justin Bieber is still trapped in Tiger Beat territory. Timberlake is all we have.
And yet for some reason we have been slow to acknowledge his place in the pop cosmos—not just me, but the culture at large. Most of the talk about Timberlake still centers on his improbable transformation from *NSYNC puff pastry—tight blond curls, paint-splattered jeans, matching diamond studs—to a credible, grown-up R&B artist. But the metamorphosis itself is old news. What hasn't been adequately examined is the position he now occupies as our era's equivalent of a Michael Jackson or an Elvis Presley, as strange as that sounds. I'm not just referring to the 17 million records Timberlake has sold, or the seven inventive, unshakable singles he's released since the start of the 21st century. Every star reflects the generation that produces and sustains him: its character and its neuroses, its needs and its wants. So why have we settled on Justin Timberlake?
First things first: his talent is undeniable. At 2, he was singing along to the radio. "Is anyone listening to him?" his uncle asked. "He's singing f--king harmony parts!" Later, Timberlake locked himself in his room, switched off the lights, and listened to Queen's "Bohemian Rhapsody" for 48 hours straight. "I'd only come out for food or water," he recently recalled. "I wanted to dissect every part of it." He may have been the youngest member of *NSYNC, but he was also the most musical; as Pharrell Williams of the Neptunes told Rolling Stone in 2000, "to say that he's got soul is something you expect me to say, but it's true." Timberlake proved Williams right. His first two albums were remarkably consistent, and remarkably good, and the new one extends the streak: inventive production; precise, supple vocals; relentless hooks. "Pusher Love Girl," with its strutting beat, Curtis Mayfield falsetto, and crafty central metaphor (lover = drug dealer), will sound particularly excellent on the car stereo this spring.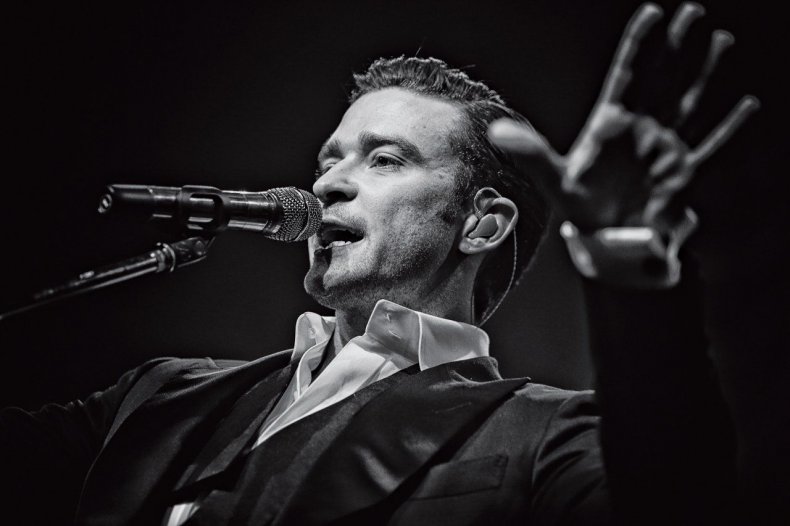 That said, plenty of contemporary performers—like Robin Thicke, for one—were blessed with talent. None of them are Timberlake. The reason, I think, is that his persona, and his taste, are preternaturally in tune with the times. At root, this has as much to do with biography as anything else: the contours of Timberlake's life mirror every Millennial trend line. An estimated 40 percent of us are children of divorce, Timberlake included; his mother, Lynn Harless, split up with his father, Randy Timberlake, a bluegrass bassist, when Justin was 2. She and her second husband, Paul, went on to co-manage their son's career—the ne plus ultra of helicopter parenting. By all reports, Timberlake and his mother have one of those peculiarly Millennial relationships in which the line between parent and pal is blurred. He lived with her even after his solo debut, and the two have been seen smoking pot together. "I had Justin when I was 20, and he seemed about 20 when he was born, so we've pretty much shared everything," Lynn has said. "We're weird like that. But there's a lot of stuff he starts telling me about ... Some things you are not supposed to say to your mother. Sexual things. And his response is usually, 'Oh, Mom, just listen.'"
Timberlake has handled his career like a stereotypical Millennial as well, accepting the system as it is and making it work for him—unlike the baby boomers of the late 1960s, who relished their own anti-authoritarianism, and the Generation Xers of the late 1980s and early 1990s, who struck an alt-everything pose. First came the Baptist choir in Millington, Tenn., at age 8; then Star Search in Orlando at 10; then The All New Mickey Mouse Club at 12; and (finally!) a corporate record contract with *NSYNC at 14. He is the Organization Kid as pop star, and like many of his peers, he has multitasked his way through his 20s, diversifying into comedy (the SNL "Dick in a Box" sketch), film (The Social Network, Friends With Benefits), fashion (his William Rast clothing line), food (his Southern Hospitality BBQ restaurant), and media (his $35 million investment in MySpace). In a subtle, subconscious way, these familiar tendencies make Timberlake seem "real" to us—like someone we know.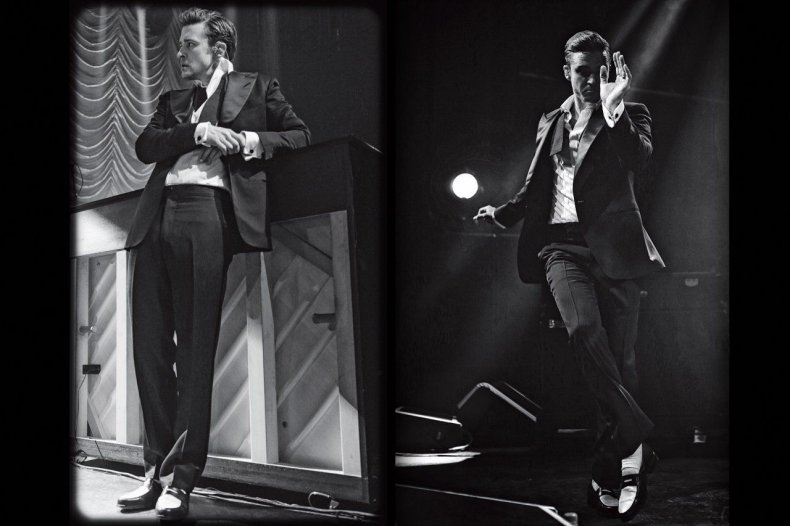 For all the futurism of Timbaland's productions—the bleeps and blips, the percussive mouth noises, the zippery loops—Timberlake's music also strives to keep it real, mainly by anchoring itself in the organic sounds of the past. As Simon Reynolds recently wrote in Retromania, pop culture is increasingly feeding on its own history. And so "Suit and Tie" borrows its gentle ninth chords and sparkling piano glissandos from the cosmopolitan soul that Marvin Gaye was putting out in the 1970s, and Timberlake acknowledges the debt by quoting the "hot just like an oven" line from Gaye's "Sexual Healing." "Senorita," the fourth single from Justified, is a direct descendent of Stevie Wonder's "Don't You Worry 'Bout a Thing," from its spoken intro to its Latin beat. And the only thing more Jacksonesque than Timberlake's debut release, "Like I Love You"—which he performed at the 2002 MTV Music Video Awards in black pants, a red shirt, and a fedora—was his third single, "Rock Your Body," an actual rejected Jackson track. Fearing inauthenticity—the inevitable side effect of a dematerialized digital society—Millennials gravitate toward styles that have been authenticated by the passage of time. When Timberlake sings about getting "all pressed up in black and white," then appears at the Grammys in a Tom Ford tuxedo—his hair neatly parted, his band arrayed behind Art Deco podiums, the screen tinted like an old sepia-tone photograph—he is satisfying this desire, both in himself and his audience.
Race has also played a role in Timberlake's rise. It's fair to attribute some of his success to the same dynamic that propelled Elvis Presley to the top of the pop charts: white boy plays black music, makes it "safe" for mainstream America, and outsells the originators in the process. But Timberlake's relationship to race reflects our world more than Presley's. Elvis was a rebellious figure: a white Southerner tapping into black culture at a time when black culture was taboo. For that reason, among others, he'll always be a much more revolutionary artist than Timberlake. (So will Jackson, who melded black and white music and united two previously segregated audiences.) But in 2013, African-American culture is no longer forbidden. It's mainstream. It's cool. Timberlake takes this for granted—he's never known otherwise—and so do his fans. As a teenager, Timberlake wanted to be black, basically. He learned to sing from Brian McKnight, Al Green, and Donny Hathaway; early profiles describe his "homeboy delivery" and "hip-hop flavoring." As Pharrell Williams once put it, "Justin could've been raised in the black church." And so, unlike Elvis, Timberlake isn't challenging the status quo by singing R&B. Instead, he is embodying our deeper, postracial aspiration—a desire that didn't exist in Elvis's day—to be at ease in black and white culture simultaneously. If he can pull it off, perhaps we can, too.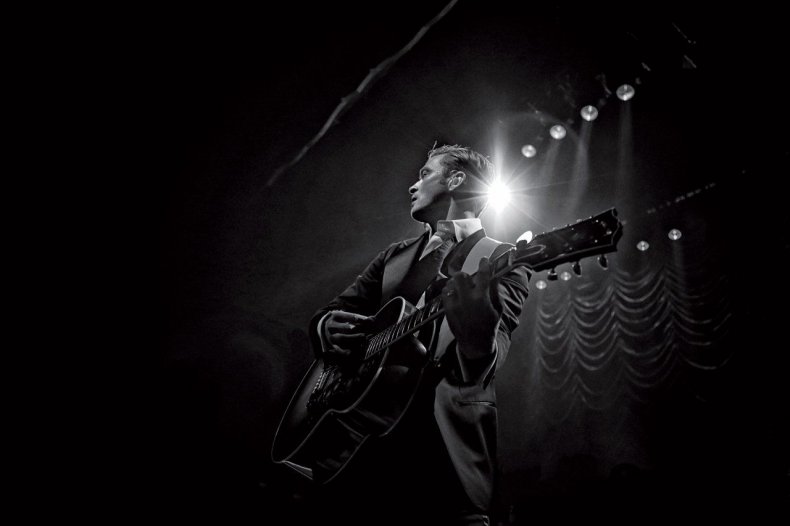 Ultimately, the heart of Timberlake's appeal may be this comforting, consensus quality. The past is still part of the future. Race isn't as problematic as it seems. And lest I get too carried away: we can all shine on the dance floor. That was the point, after all, of "SexyBack," Timberlake's twitchy 2006 masterpiece, which celebrated the singer's valiant efforts to resurrect "sexy" itself—to save it from "them other boys [who] don't know how to act." "I don't really think I'm bringing sexy back," Timberlake once confessed. "But when a 28-year-old male or female is standing in a club in New York City at 2:30 in the morning and that f--kin' song comes on, I want them to feel like they are." For a self-regarding generation—the stars of Twitter, the celebrities of Facebook—what fantasy could be more intoxicating than that? Justin is just like us—and for the next few minutes, we are just like Justin.