How 'Kardashians' Uses Drama to Promote Reality Series: An Examination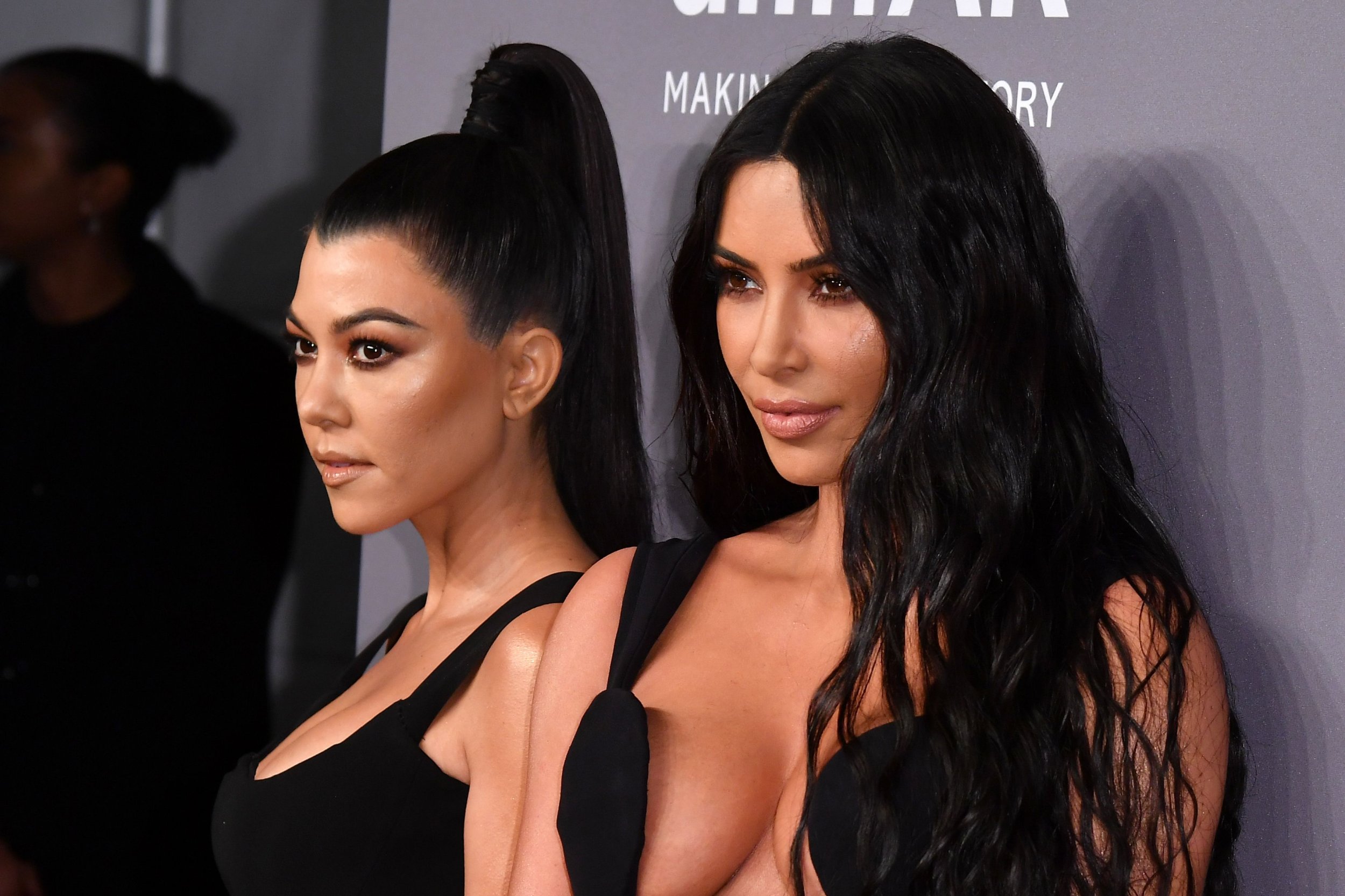 Keeping Up with the Kardashians has made it to Season 16 for a reason. The E! reality series, which includes Ryan Seacrest as an executive producer, has grown in popularity since its 2007 debut. This alone has allowed for the show's main attractions—Kim Kardashian West, Kourtney Kardashian, Khloé Kardashian, Kris Jenner, Kendall Jenner and Kylie Jenner—to become among the most followed people on social media and reach a certain status of wealth. Ultimately, they've managed to force the world to "keep up" with their shenanigans and drama over the years, even as the series drops Season 16 on March 31.
What makes the Kardashian-Jenner clan so appealing, especially in 2019? How have they succeeded in becoming a highly buzzed about reality show? Well, this could be attributed to what appears to be a practice of using their personal family drama to help boost interest in their show ahead of each season premiere—and yes, it seemingly works.
The Kardashian-Jenner clan have used their unique method of marketing, which likely had Kris "momager extraordinaire" Jenner's hands all over it, to push the reality series since Season 1. At the time, Kim was still facing public scrutiny for a leaked sex tape that featured her and her ex-boyfriend, Ray J. By doing a close examination of the build-up for each Kardashian's premiere, some form of headline-making drama dropped ahead of each season's debut episode likely to get people to tune in. Below is a look back at some the biggest scandals that have been used to push the show over the years:
Season 16 — Tristan Thompson's Apparent Affair with Jordyn Woods
After viewership dropped in Season 15, the KUWTK crew knew they had to step it up for Season 16. Enter an apparent affair between Jordyn Woods, Kylie's best friend, and Tristan Thompson, the father to Khloé's 11-month-old daughter True. When news broke of their alleged affair, it dominated the news cycle for days. Hundreds of reports zeroed in on the Kardashian-Jenner clan's social media response and Jordyn's tell-all interview with Red Table Talk. The affair resurfaced into Wednesday's news cycle when Kim tweeted the newest Season 16 trailer, which features Khloé saying: "It just sucks it has to be so public."
Season 15 — Kim vs. Kourtney
While Season 15 largely featured Khloé's pregnancy journey, a feud between Kim and Kourtney was brewing. The sisters were fighting back and forth about Kourtney's disinterest in participating in work-related projects. A clip of the pair's biggest blowout dropped ahead of Season 15's premiere, featuring Kim telling Kourtney she's "the least exciting to look at." Kim and Kourtney later attacked each other via Twitter during the episode's premiere. "I don't accept the way we criticize and judge each other anymore," Kourtney tweeted.
Season 14 — Kim and Kanye West Expecting Baby No. 3 via Surrogate
Season 14 marked the KUWTK's 10-year anniversary, so what better way to celebrate than with some headline-worthy news. Ahead of Season 14, speculation surrounded Kim and her husband Kanye West regarding their plans to have a third child through a surrogate. Kim later confirmed that the rumors were true in Season 14's trailer. "We're having a baby," Kim said while on a FaceTime call with Khloé.
Season 13 — Kim's Paris Robbery
The world was shocked to learn Kim was robbed at gunpoint during her trip to France for Paris Fashion Week in October 2016. This moment led Kanye to abruptly leave a live performance after he learned of the news during the middle of his show. This tragic occurrence was used to drive the Season 13 premiere as its respective trailer teased aspects of how things unfolded before and after the robbery.
Season 12 — Rob Kardashian's Relationship with Blac Chyna
While aspects of Lamar Odom—Khloé's ex-husband—surfaced in Season 12, much of the focus was placed on Rob and his new relationship with Blac Chyna; a woman who is the ex-girlfriend to Tyga, Kylie's ex-boyfriend. The former couple made their relationship Instagram official in January 2016 before Season 12 dropped in April 2016. Several Season 12 episodes were dedicated to exploring their relationship and how it affected his family.
Season 11 — The Downfall of Kourtney and Scott's Romantic Relationship
Kourtney and Scott Disick broke up three months before a clip promoting KUWTK Season 11 featured the Misguided designer crying to Kim over rumors that her children's father cheated. "I've worked so hard to keep this family together," Kourtney said in the clip. Meanwhile, Scott shared an Instagram post that appeared to mock the clip upon its release. Scott's post, a meme of himself drinking tea, was captioned: "Just stop."
Season 10 — The Introduction of Caitlyn Jenner
Bruce Jenner's transition was rumored in the months ahead of Season 15's release on March 15, 2015. Us Weekly reported in January 2015 that sources told the news outlet the Olympian "decided to take the situation into his own hands and address the topic during the upcoming season" and that the male-to-female transition would be shown in an "unscripted E! series," now called I Am Cait. Perez Hilton noted in February 2015 that "the lack of the Olympian in the teaser can probably be attributed to the sensitive nature of the issue." Caitlyn Jenner's story later was shown in a two-part episode, titled "About Bruce."
Season 9 — Kim and Kanye's Wedding/Bruce and Kris Jenner's Split
Rumors regarding Bruce and Kris' split surfaced in late 2013. At the time, People reported that "a source close to the family" detailed what went wrong between the pair and led to their separation after 22 years of marriage. While this was explored in Season 9, KUWTK hyped up Kim's wedding to now-husband Kanye West as well. The wedding was explored in the Season 9 premiere, but fans never get to see the couple say "I do." The episode only shows the events leading up to their big day, which differs from Kim and Khloé wedding ceremonies being aired in earlier seasons.
Season 8 — Kim's First Pregnancy
Kim announced in December 2012 that she'd be having her first child with Kanye. Therefore, it's only natural that that huge news of this caliber is explored throughout much of Season 8 as it debuted June 2, 2013. The Season 8 promo even featured Kim sporting a large baby bump.
Season 7 — The Identity of Khloé's Father
Rumors and theories have speculated around whether or not Khloé's father is, in fact, Rob Kardashian Sr.'s like siblings Kim, Kourtney, and Rob. Khloé is taller and naturally blonde whereas her siblings are not. Many speculated whether Kris Jenner had an affair with O.J. Simpson, making him Khloé's father. In the Season 7 premiere, Kris spoke with the True American designer about the Google Alerts she was getting regarding the identity of Khloé's father. Kris recommended her and Khloé take a DNA test because the "story is just not going away."